Smithsonian Sparks
The real history of Cinco de Mayo
Cinco de Mayo isn't the same as Mexico's Independence Day. (That's Sept. 16.) The holiday celebrates the Mexican victory over the French at the Battle of Puebla, which took place on May 5, 1862.
A year prior, Mexican President Benito Juarez suspended payment of all foreign debts. In response, France invaded Mexico. Mexican soldiers were outnumbered two to one by the better-equipped French army, but in the town of Puebla, the Mexican force prevailed. The victory boosted the Mexican army's morale and national pride.
The French went on to capture Mexico City and install Emperor Maximillian I as the ruler. In 1866, with political and military assistance from the U.S., the Mexican army expelled the French and captured and executed Maximilian I.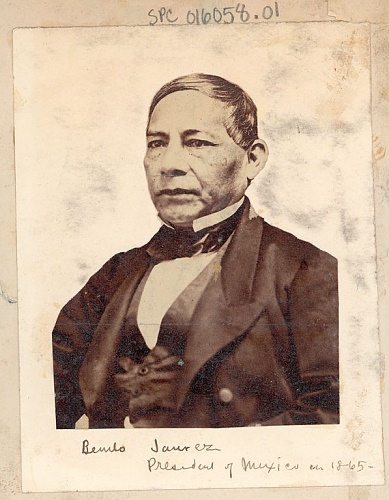 Juarez reassumed the presidency and declared that May 5, the anniversary of the Battle of Puebla, would be a national holiday.
The first Cinco de Mayo celebrations didn't include margaritas—those weren't invented until the 1940s. And consistently frosty beverages wouldn't come until the invention of the frozen margarita machine.
Frozen margaritas, blended with ice, became popular in the 1950s, and by the 1970s, the margarita surpassed the martini as the most popular American cocktail.
At Mariano's Mexican Cuisine, a Dallas restaurant, the blenders couldn't keep up. In 1971, inspired by the 7-Eleven Slurpee machine, owner Mariano Martinez and his friend Frank Adams adapted a soft-serve ice-cream machine to make margarita "slush." After 34 years of service, the first one was retired to the Smithsonian's National Museum of American History.