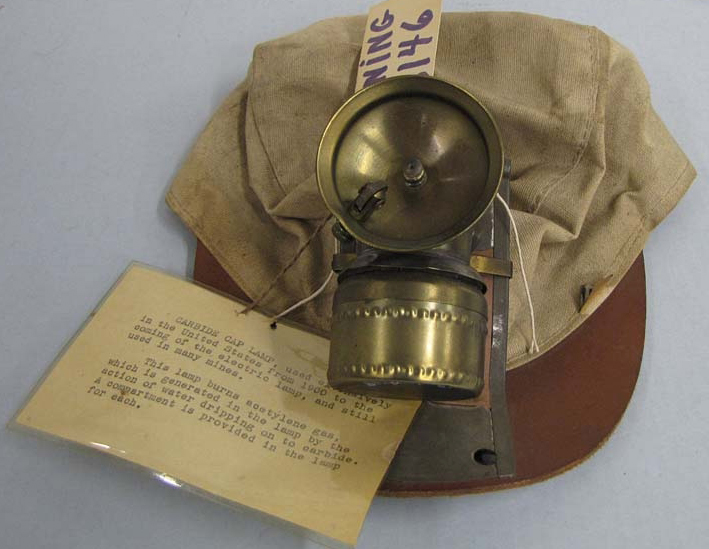 Soft Cap with Carbide Lamp, ca. early 20th century

From 1850 until around 1915, miner's headgear generally consisted of cloth or canvas hats with leather brims and lamp brackets on the forehead that allowed them to hang a source of light on the front of their cap. Caps served the ancillary use of protecting the miner's eyes from smoke or soot and their head from dust and small bumps, but its main use was as a mount for their lamps.
These soft mining caps had leather or metal brackets that served as mounts for the miner's lamp. These soft caps were used for three generations of mining lamps, with oil-wick lamps, carbide lamps, and battery-powered electric lamps. Brackets were often sold separately, so the miner could keep a hat and buy a new bracket to accommodate a new lamp.