To Space & Back to Play at the Newly Renovated Einstein Planetarium at National Air and Space Museum Beginning Aug. 29
August 15, 2014
News Release
Addthis Share Tools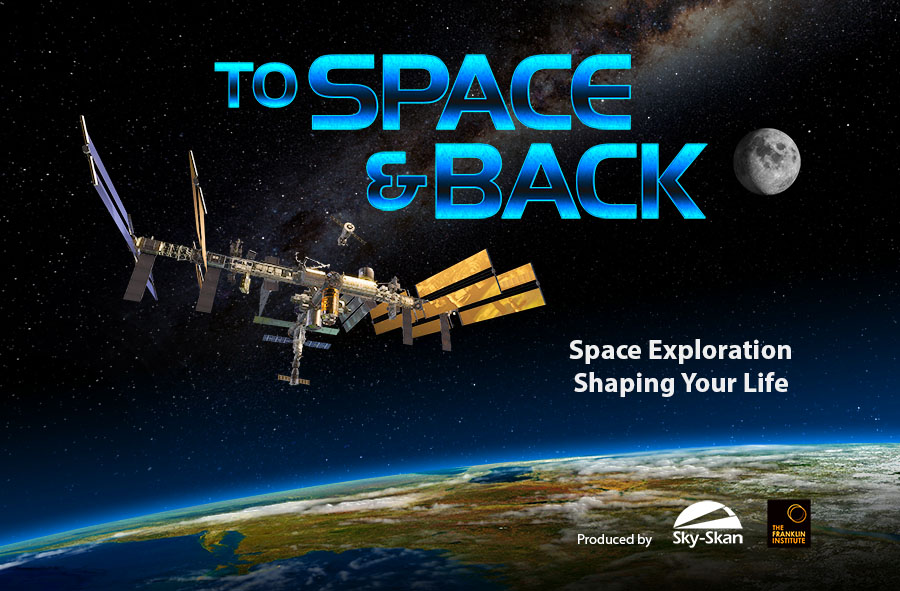 Smithsonian Theaters will launch the planetarium show, To Space & Back, Aug. 29 in the newly renovated Albert Einstein Planetarium at the Smithsonian's National Air and Space Museum. To Space & Back looks at how people perceive the planet and how information gathered from space exploration has influenced culture and the direction of science while helping to shape products and services in everything from medicine to communications. The show moves viewers from outside the Milky Way galaxy to landmarks of the world's most recognizable cities, and from Earth's orbiting satellites to personal technology on the planet's surface.
To Space & Back is perfect for general and school audiences and can foster an appreciation for space exploration and scientific research and how they have affected the daily lives of human beings on Earth. The show ties in with a wide range of K-12 school curricula and comes with supplementary material and tools for educators.
To Space & Back will be exhibited in 8K resolution and 60 frames per second, and it is a joint production of Sky-Skan and The Franklin Institute. The Sky-Skan production team generated the highest-resolution 3-D models ever made, including the International Space Station, Space X capsule, Saturn V rocket and many others for To Space & Back. Annette Sotheran-Barnett is the producer, director and co-writer.
Individual tickets for To Space & Back are on sale now and may be reserved and purchased up to two weeks in advance. Groups of 10 or more may reserve tickets now for any date during the film's run. The public may visit any Smithsonian Theaters box office, call toll-free (866) 868-7774 or visit www.si.edu/IMAX for information or to purchase tickets.
The Albert Einstein Planetarium is located on the second floor of the National Air and Space Museum on the National Mall in Washington, D.C. The museum is open daily from 10 a.m. until 5:30 p.m. with extended hours seasonally from May 24 to Sept. 2.
# # #
SI-357-2014