Smithsonian's National Air and Space Museum Receives $1 Million Gift From AAR Corp., Its Chairman and Its Founder
May 9, 2018
News Release
Addthis Share Tools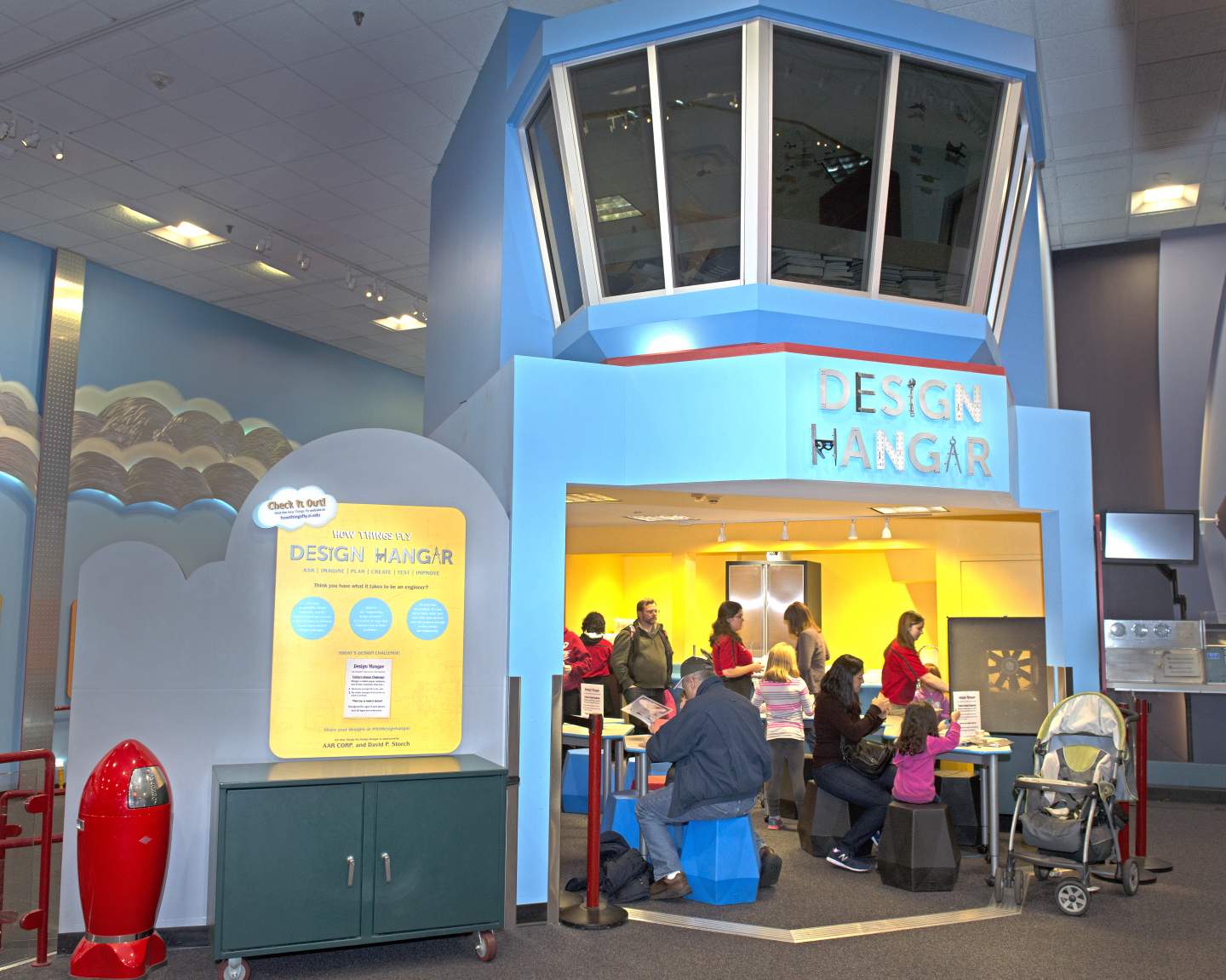 The National Air and Space Museum received a $1 million gift from AAR Corp., its chairman and CEO David P. Storch and the family of its founder Ira J. Eichner. The gift supports the construction of the new Design Hangar in the transformed "How Things Fly" exhibition at the flagship building in Washington, D.C., scheduled to open in 2024. The gift will also provide funding for programming in advance of and during construction, and will expand educational opportunities to students and teachers across the country with the creation of an online teacher portal.
"The support of AAR, David Storch and Ira Eichner's family is crucial to expanding the footprint of our interactive space and programs by building on the success of the Design Hangar as a makerspace where visitors can create or build something with their own hands," said Ellen Stofan, the John and Adrienne Mars Director of the National Air and Space Museum. "This gift will help fuel the passions and imaginations of the next generation of aerospace visionaries and explorers."
In appreciation of the gift, the museum will rename the space the "AAR Design Hangar." A previous gift from AAR Corp. and Storch funded the first iteration of the Design Hangar and the development of programming in the space. Since its opening in 2014, almost 62,000 visitors have engaged in hands-on learning experiences in core STEM topics in the Design Hangar. With a high average visit time of 30 minutes, this unique makerspace deepens visitors' understanding of concepts in physics and engineering. The immersive activities in the exhibition motivate visitors to ask questions, make observations and collaborate with each other, making "How Things Fly" one of the museum's most popular exhibitions.
"I am proud to build upon our continued support of this interactive exhibit designed to increase students' awareness of and interest in aviation," Storch said. "I have a passion for inspiring the next generation of aerospace leaders, and AAR has a keen interest in building the talent pipeline for the future of aircraft maintenance."
The "How Things Fly" exhibition is located on the east end of the building and will be reimagined in the second major phase of the transformation project. Construction on the exhibition is scheduled to begin in 2021. For more information about how the museum is transforming all of the exhibitions and revitalizing the building, visit https://airandspace.si.edu/reimagining-air-and-space.
The National Air and Space Museum in Washington, D.C., is located at Sixth Street and Independence Avenue S.W. The Steven F. Udvar-Hazy Center is located in Chantilly, Va., near Washington Dulles International Airport. Both facilities are open daily from 10 a.m. until 5:30 p.m. (closed Dec. 25). Admission is free, but there is a $15 fee for parking at the Udvar-Hazy Center.
# # #
SI-304-2018