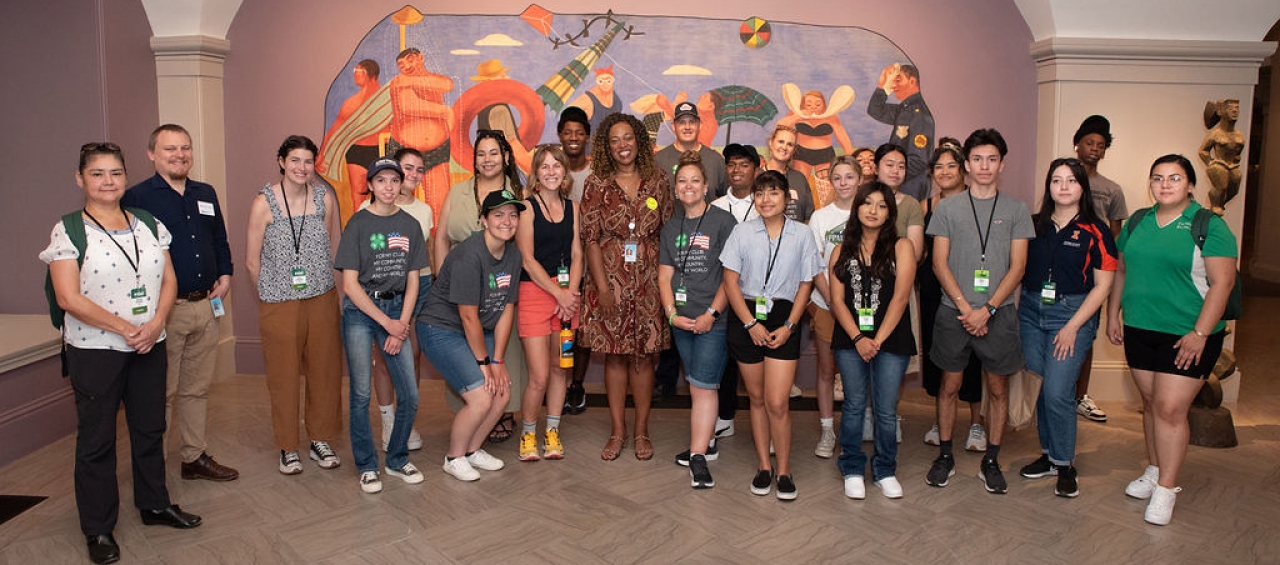 Mission
Inspire curiosity and connections in a changing world
Vision
A world where learning is collaborative and transformative for everyone
The Smithsonian is one of the nation's—and the world's—most powerful resources to support and enhance learning. With a legacy as one of the nation's most trusted resources for learning since 1846, the Smithsonian Institution is at the forefront of opening pathways to knowledge for anyone, anywhere, free of charge.
We are situated at the intersection of science, art, history, and culture in an unparalleled way. Our unique, highly effective educational experiences and digital platforms draw on the unmatched interdisciplinary resources of the world's largest museum, education, and research complex.
Our Smithsonian educators use these distinctive tools to support a deeper understanding of the most pressing concerns of our time. We collaborate with organizations across the country to address ongoing academic, social, and emotional needs and close achievement gaps, ensuring all pre-K-12 students reach their full potential.
We have set an ambitious goal for the Institution to reach every classroom in the country with free Smithsonian education resources. To realize this vision, we are developing a robust network of external partnerships with government agencies, State Education Agencies, education associations, educators, school districts, and community organizations across the United States and beyond to engage teachers and students in the classroom and during out-of-school time.
The initiatives reflected here offer immense potential to empower teachers, boost student achievement, and broaden horizons for all young people.
Smithsonian Education enriches a thriving national culture of learning and improvement, and we inspire learners to imagine, wonder, and discover.
Major Initiatives