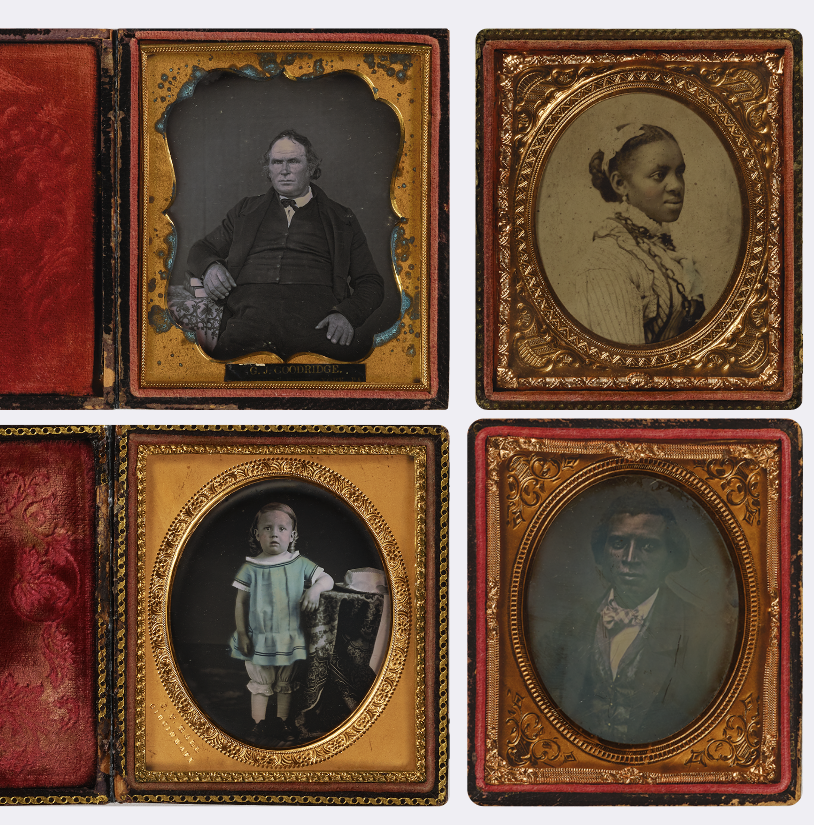 In the mid-1800s, Americans discovered a surprising new outlet for self-expression: the photograph. With the introduction of daguerreotype technology in 1839—followed by ambrotypes and tintypes—the middle class could, for the first time, have an affordable portrait made in a photography studio instead of sitting for an expensive and time-consuming painting.
This democratization of portraiture also gave rise to a new class of enterprising photographers, including three prominent African American men whose images—highly sought after today—present a remarkable multiracial record of the era.
The three photographers—James P. Ball, Glenalvin Goodridge and Augustus Washington—are at the center of a transformative collection of early American photography recently acquired by the Smithsonian American Art Museum. The L. J. West Collection comprises 286 objects dating from the 1840s through the 1920s and highlights diverse portrait subjects and objects related to abolitionists, the Underground Railroad and the role of women entrepreneurs in the 19th century. Among the collection's gems are 40 rare daguerreotypes made by Ball, Goodridge and Washington —a significant portion of the 166 Daguerreotypes by the three photographers known to have survived to present. The Smithsonian American Art Museum is now the world's leading repository of images by the three men—its holdings surpass the 26 daguerreotypes by these artists held by the Library of Congress.
The works of Ball, Goodridge and Washington show that Black photographers were among the earliest innovators of daguerreotype technology. The three men worked across a wide geographic range—operating thriving studios in Cincinnati; Minneapolis; Helena, Mont.; York, Pa.; and Hartford, Conn.—and each served both Black and white clientele. All were abolitionists.
A Collector's Passion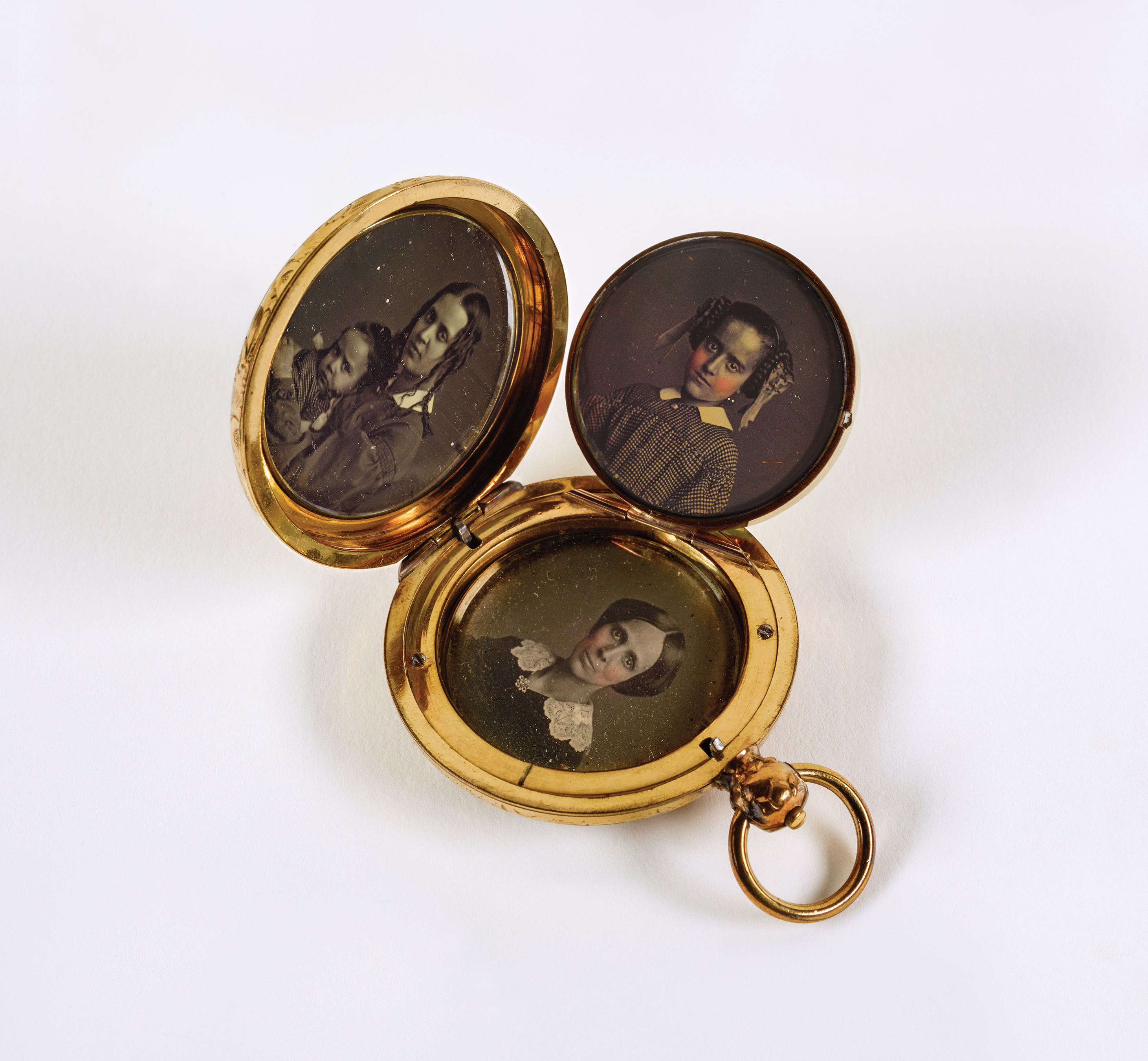 Larry West, a retired executive now living in Washington, D.C., developed an interest in 19th-century daguerreotypes in the mid-1970s. He started collecting photographs to "understand American history better," beginning with the photographers of President Lincoln. He then collected photographic jewelry—pendants, pins and rings embedded with small portraits—before focusing in the last decade on the works of Ball, Goodridge and Washington.
"This is largely an untold piece of American history," West said. "The collection not only shows how these three African American photographers succeeded in a white marketplace, it also shows many Black and white families who worked together on the Underground Railroad, moving thousands to freedom."
John Jacob, the McEvoy Family Curator for Photography at the Smithsonian American Art Museum, said the L.J. West Collection will enable the museum to tell an entirely new story of early American photography.
"Traditionally, early American photographic histories center on photos of Western surveys or the Civil War," Jacob said. "Now, we'll be able to look at the history as not one of mostly white male photographers who were following the path of nation building, but one of people who were documenting their own communities, with a focus on women and African Americans." Images from the L.J. West Collection are expected to go on public view in 2023, when the Smithsonian American Art Museum opens its early American photography gallery, part of a multiyear project to reinstall its permanent collection galleries.
Published October 2021 in IMPACT Vol. 7 No. 3
Your gift fuels innovation, inspiration and exploration for lifelong learners everywhere. Make a gift today.