The Molina Family Latino Gallery has been nearly a decade in the making.
"When we started contemplating a gallery, it was the gallery of no—no plan, no space, no project manager, no money," explains Eduardo Díaz, acting deputy director of the National Museum of the American Latino.
In April 2016, with funds provided by the Smithsonian National Latino Board, Díaz and his staff completed a plan for the gallery, and then—bolstered by a $10 million gift from the children of C. David and Mary Molina—additional generous funding from a community of donors was secured to build the gallery and launch its opening exhibition, along with a slate of public programs.
The Molina Family Latino Gallery opens in early summer 2022 at the National Museum of American History.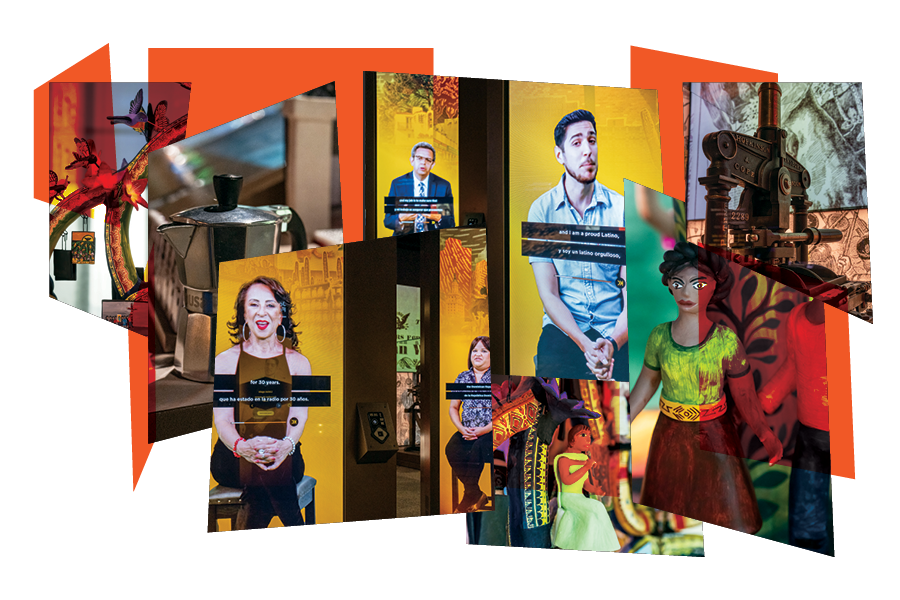 Objects, artwork and scenes from ¡Presente!
PHOTO Stephen Voss
The 4,500-square-feet gallery is the first physical presence of the National Museum of the American Latino, created by an act of the U.S. Congress in December 2020. Its inaugural exhibition, ¡Presente! A Latino History of the United States, is based on years of research conducted by the Smithsonian Latino Center, which revealed critical gaps in the public's understanding of Latinos and their contributions to the nation.
"Nothing like this has ever been done," says Ranald Woodaman, curator of ¡Presente!, about the gallery. "Not only are we asking what is the story of American Latinos, but also how can visitors better understand American history through the perspectives and experiences of Latinos, Latinas, Hispanics—all the identities that are part of our collective community?"
Visitors will enter ¡Presente! by an enormous screen scrolling images of the myriad people and places integral to Latino culture in the United States: the Mission District in San Francisco; Barrio La Perla in San Juan, Puerto Rico; Washington Heights in New York City; and more. The variety and richness of Latino experiences and identities are on display from the moment of entry; beyond, the exhibition illuminates the history, values and ideas that connect Latinos nationwide. Interactive digital features such as maps and storytelling stations bring specific aspects of Latino history and culture to life.
¡Presente! tells a story in four chapters: colonial legacies, including Indigenous traditions—dance, art, music and history—in place long before the United States was established; wars of U.S. expansion, such as the Spanish-American War, and how they affected Latino communities; immigration and the long history of Latinos moving into and out of the country; and the ways that Latinos have helped shape the nation and American life.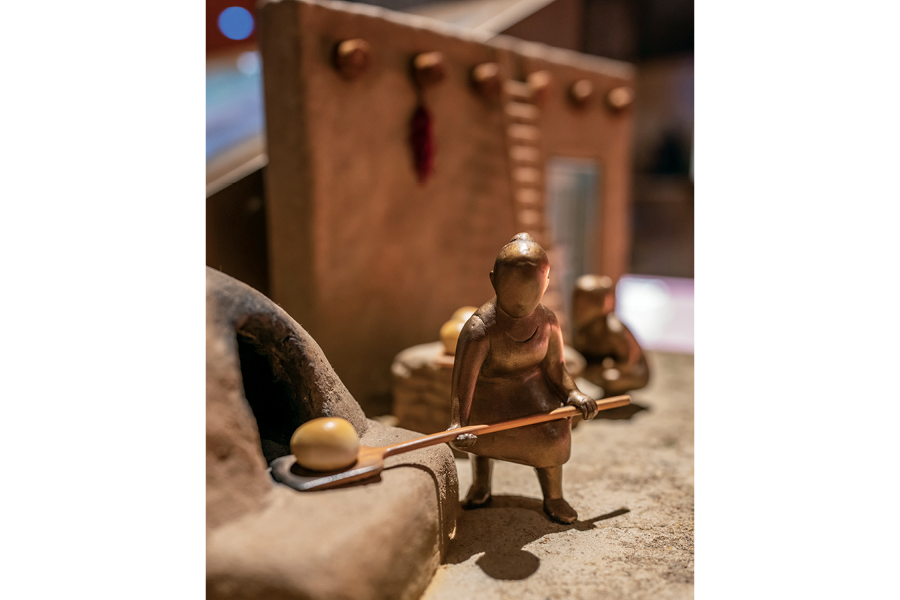 Woven through the exhibition—alongside objects such as a dress worn by drag performer José Julio Sarria, the first openly gay person to run for public office in the United States, and a shawl worn by Guatemalan-born labor activist Luisa Moreno— are quotes spoken by Latinos across centuries, from a Dominican American Tuskegee Airman in 1945 to journalists today. Along with artworks, historic artifacts and interactive displays, the voices of Latinos are present throughout.
The gallery establishes one of the most accessible, inclusive spaces at the Smithsonian, designed to engage all senses and connect with the largest possible number of visitors, with content presented in English and Spanish.
Visitors to ¡Presente! will see Verónica Castillo's Tree of Life (Árbol de la Vida), sculpted in a folk-art style with Indigenous roots. They will be able to touch a nine-domino set, like those played on Calle Ocho in Little Havana, Miami; smell bread baking in a pueblo horno; and listen to and watch the oral histories of contemporary Latinos, presented at eight interactive storytelling stations. The General Motors Learning Lounge incorporates hands-on activities that reinforce themes from ¡Presente! for learners of all ages.
Díaz hopes all visitors, no matter who they are or where they come from, take three important lessons from the Molina Family Latino Gallery: "First, that Latinos are present. Second, that we belong. Third, that we build—we contribute. In fact, our contributions are foundational to building this country and shaping national culture."
Published June 2022 in IMPACT Vol. 8 No. 2
The Molina Family Story
The Molina family's gift to create a gallery dedicated to celebrating Latino history and culture honors C. David Molina, a physician, and Mary Molina, an educator. The Molinas and their five children have been committed to serving the public—improving people's lives and meeting the needs of those often underserved or overlooked.
C. David Molina built a small clinic in Long Beach, Calif., to offer community health care in 1980. That clinic grew into Molina Healthcare, Inc., a Fortune 500 company with more than 27 Molina Medical Clinics across the country.
The family's $10 million gift reflects their shared desire to give back to the community and honor Latino heritage throughout history.
The Molina Family Latino Gallery's opening marks the realization of a dream held by the Molinas and millions of Latinos across the country for a space on the National Mall that tells their stories. The gallery also paves the way for the National Museum of the American Latino.
C. David Molina's physician's bag and stethoscope are on display in ¡Presente!
For a full list of donors, visit: latino.si.edu/support/our-donors-and-supporters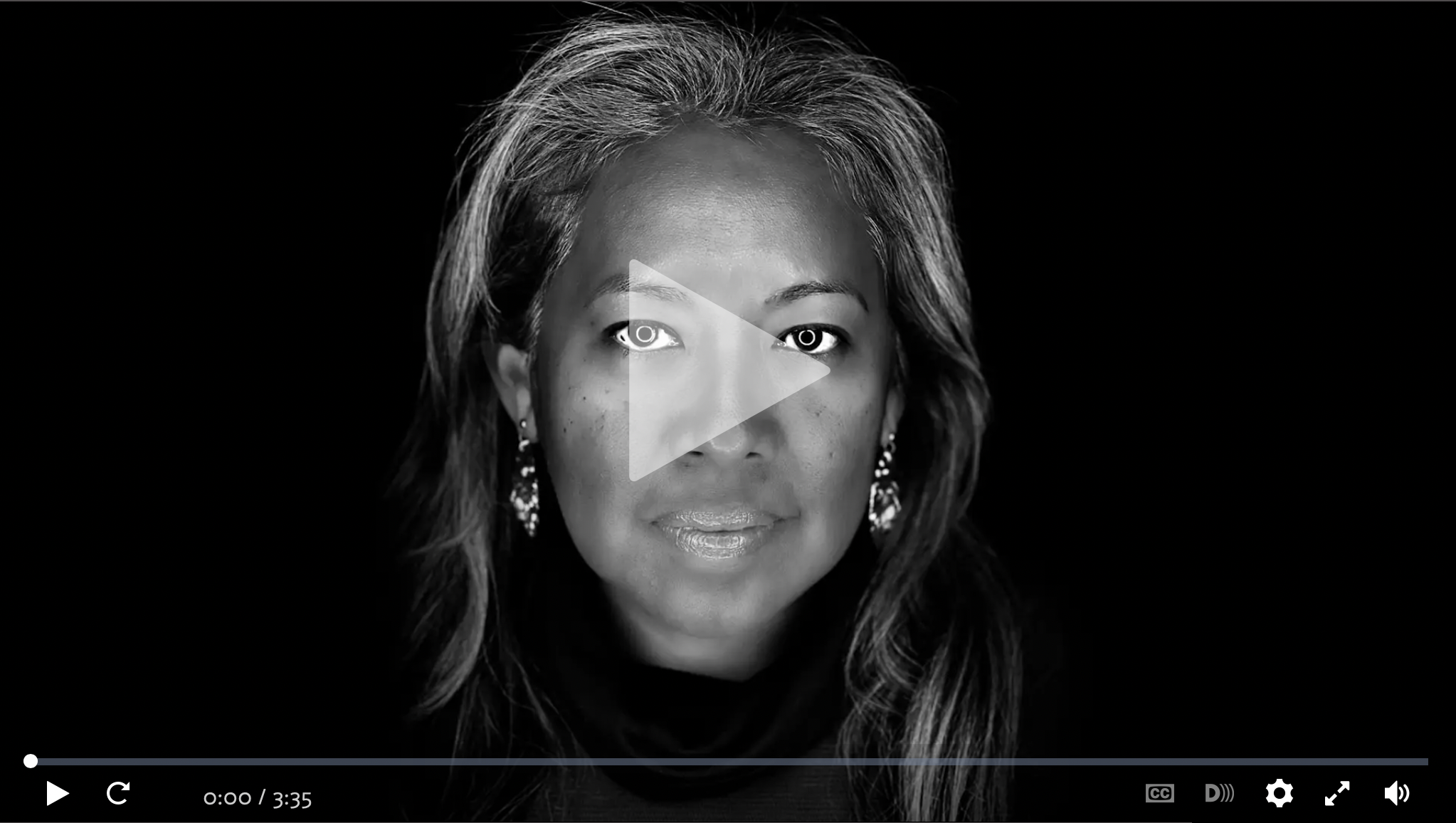 Somos is a multimedia project created for the gallery, featuring diverse Latino and Latina voices. To watch a clip, click here.
Your gift fuels innovation, inspiration and exploration for lifelong learners everywhere. Make a gift today.