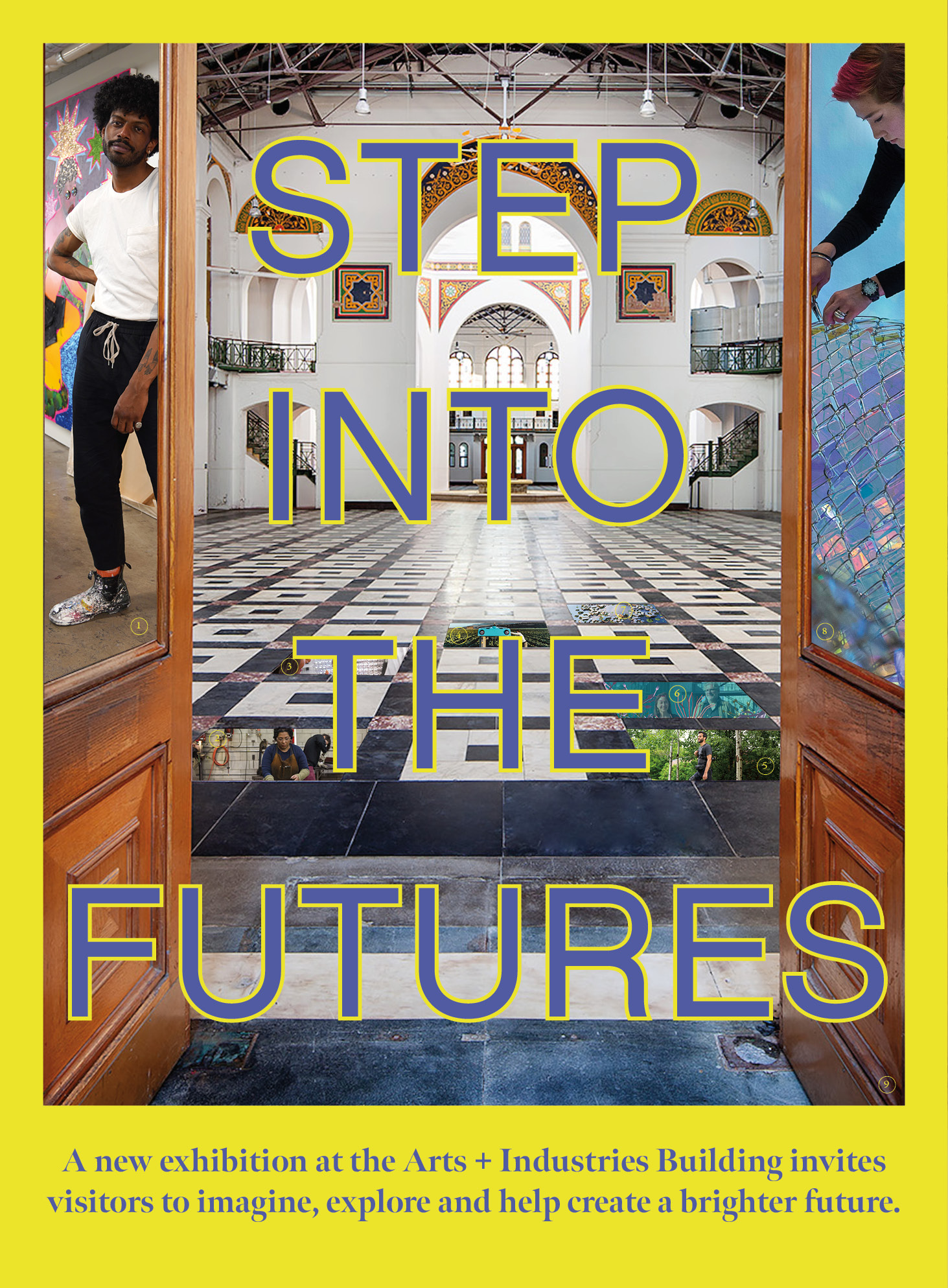 Louisan Mamer was a home economist and member of the "electric circus," a group composed mostly of women who traveled across the country in the 1930s on behalf of the Rural Electrification Administration to bring electricity to farm communities disconnected from technology that was lighting up most American cities. Mamer visited houses, barns and town halls to demonstrate how electricity could save time, make homes safer and relieve the burden of hard labor—particularly household work shouldered largely by women. Thanks in part to the traveling electric circus, 90% of rural households were wired for electricity in less than a decade—and what once seemed like fantasy or science fiction became part of daily life.
In FUTURES, an exhibition opening November 2021 at the historic Arts + Industries Building and running through summer 2022, Mamer's electric pressure cooker sits alongside the Nexus Air Taxi, built by Bell Textron; a nuclear fusion device to create a clean, endless supply of energy; and a constellation of objects and artworks powered by artificial intelligence.
Exhibition halls are organized by theme—Futures that WORK, Futures that UNITE, Futures that INSPIRE and Futures PAST—to emphasize the relationships between objects and ideas that might seem disconnected at first glance. What does Mamer's pressure cooker have to do with a futuristic cold fusion prototype? Both demonstrate humans' shared capacity to imagine solutions to big problems, and work together to bring those solutions to life. 
"The Smithsonian is the only place that could do this—we can't understand the future without understanding our past," said Rachel Goslins, director of the Arts + Industries Building. "We have to spend more time articulating what our dreams are for the future so that we can be better at making them come true."
"YOU BELONG HERE"
The Co-Lab is a modular structure created with 3-D software designer Autodesk. The lab offers a contemplative space for visitors to step away from the bustle of FUTURES and engage with Future Communities, a digital interactive that invites friends and strangers to design their ideal future city block. Players wrestle with practical problems (How much will the new community cost?) and challenges that reflect competing interests and priorities (Is it more important to include affordable housing or a school?).
"The value is in the conversation," said Brad MacDonald, curator of creative digital media. "The technology helps take you outside yourself, reminds all of us that we are part of a huge web—and that practicing care and empathy can really help solve problems."
Technology, art, history and more work together to hit home the message that greets visitors as they enter the exhibition: "We affirm that everyone has the power to be a future agent. You belong here."
"The objects, stories and history in FUTURES
can help visitors understand: you are future-makers.
DREAM BIG WITH US."
—Monica Octavia Montgomery, Curator of Programming and Social Justice
THE LEGACY OF OCTAVIA BUTLER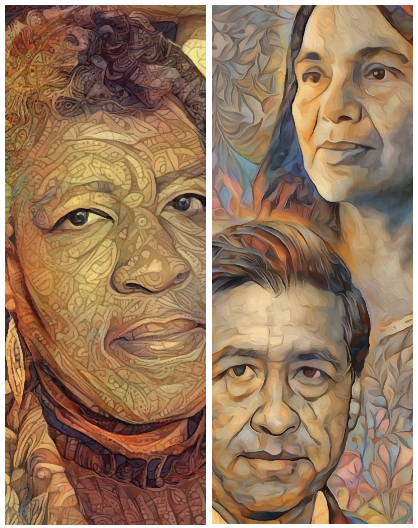 To some, science fiction is the ultimate imaginative exploration of the future. Author Octavia Butler injected African American history, music and traditions; popular psychology; and some of the earliest writings on future studies into her work—creating space for women and Black writers to express their ideas and hopes about the future in what was then a male-dominated literary genre. Butler's writings—tapped out on her typewriter, displayed in the South Hall on loan from the Anacostia Community Museum—contain some of the earliest expressions of Afrofuturism.
Contemporary artist Nettrice Gaskins has been inspired by Butler's writing and the Afrofuturist movement. She memorializes Butler in a portrait, one in her Featured Futurists series displayed throughout FUTURES. Gaskins works with Deep Dream, a computer vision program that uses artificial intelligence to create striking collage-like images, an example of art and technology creating something new and unexpected. Other future-makers in the series include Isamu Noguchi, Floyd McKissick, César Chávez, Dolores Huerta and Gaskins herself.
HOW TO SAVE A PLANET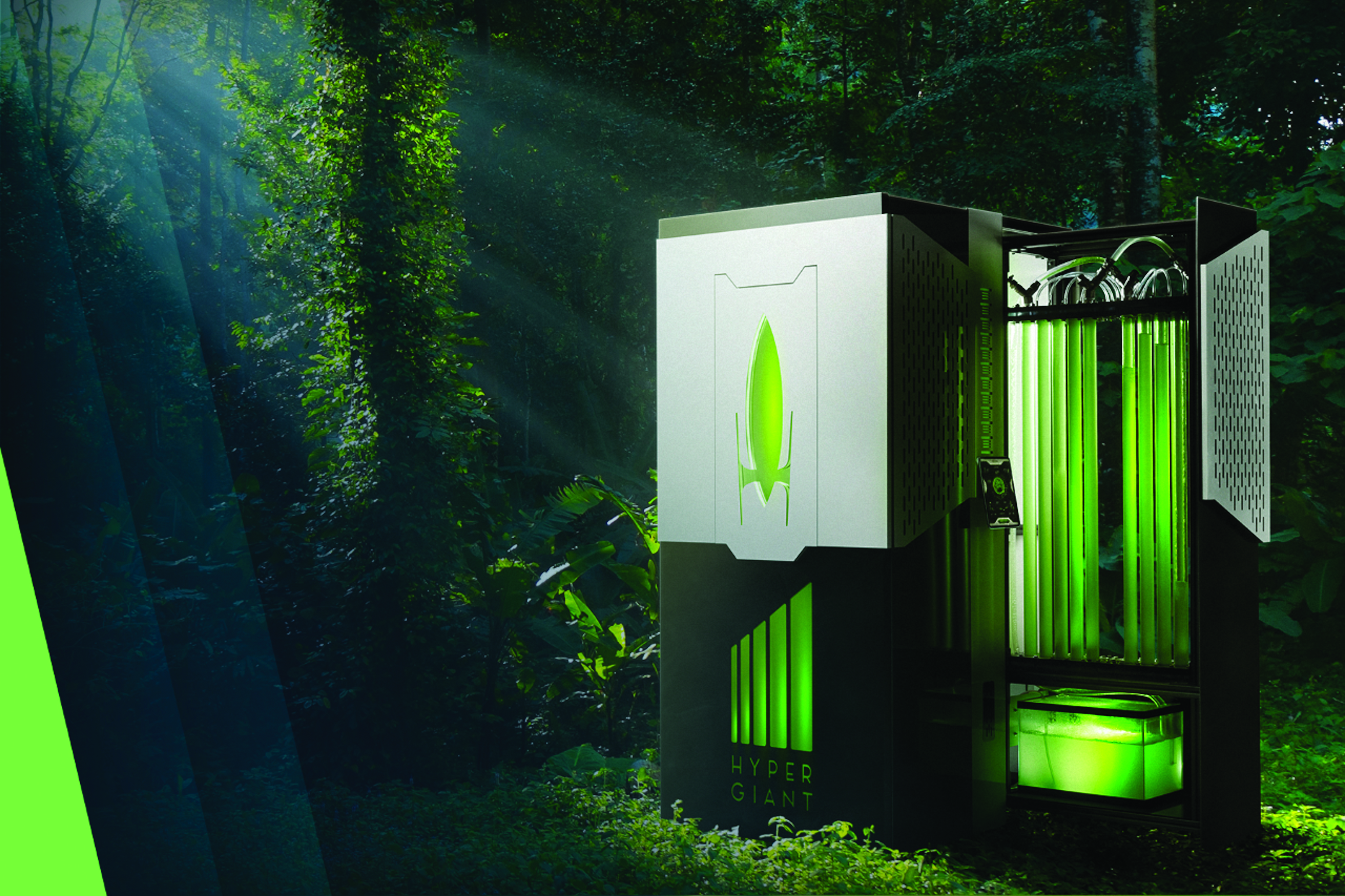 Art, science and technology have worked hand in hand throughout the history of environmental activism. On the first Earth Day in 1970, eye-catching posters, buttons and protest signs—a selection of which are on view in FUTURES — brought climate into the national spotlight.
The legacy of Earth Day includes landmark environmental laws, the creation of the Environmental Protection Agency, and a generation of scientists and researchers exploring creative solutions to mitigate the devastating effects of a warming planet.
One example: the Eos Bioreactor, a portable algae farm powered by artificial intelligence and built by researchers at Hypergiant. The Bioreactor harnesses the 1.5-million-year-old carbon-capture technology of algae to remove as much as 400 times more carbon from the atmosphere than trees.
Published October 2021 in IMPACT Vol. 7 No. 3
Your gift fuels innovation, inspiration and exploration for lifelong learners everywhere. Make a gift today.