Researchers at the Smithsonian Tropical Research Institute (STRI) are on a four-year quest, much of it aboard philanthropist Mark Rohr's yacht, the S/Y Acadia, to find out why some corals in the Tropical Eastern Pacific seem more resilient to the damaging effect of climate change than corals elsewhere. The Mark and Rachel Rohr Foundation is funding the project and providing support for Rohr Fellows: undergraduate interns, graduate students and post-doctoral fellows primarily from Latin American universities. Rohr, a chemist and chemical engineer by trade, has always loved oceanography. He is the former chair and CEO of Celanese Corporation, a Fortune 500 global technology and specialty materials company in Dallas. He established the Rohr Reef Resilience Program at STRI in 2020.
Q: WHAT INSPIRED YOU TO CREATE THE ROHR REEF RESILIENCE PROGRAM? 
My family, the foundation and the crew aboard S/Y Acadia are a team that believes we can help create a more sustainable planet through conservation and applied science. Our explorations sailing the oceans have allowed us to experience some of the last pristine, wild places on the planet and to meet incredible people working to better understand these environments and expand protections for the benefit of all.
Q: TALK ABOUT THE CREATIVE THINKING BEHIND THIS EXPEDITION. 
The S/Y Acadia allows us to provide practical support to scientists as we develop specific expeditions. For the Rohr Reef Resilience Program, scientists have trained the S/Y Acadia crew and other partners on data collection so we can gather facts and figures in faraway places as we sail across the Pacific. It's a winning combination that is cost efficient and provides additional data at sites researchers otherwise could not access, which means more comparisons to unlock the mysteries of coral reef resilience.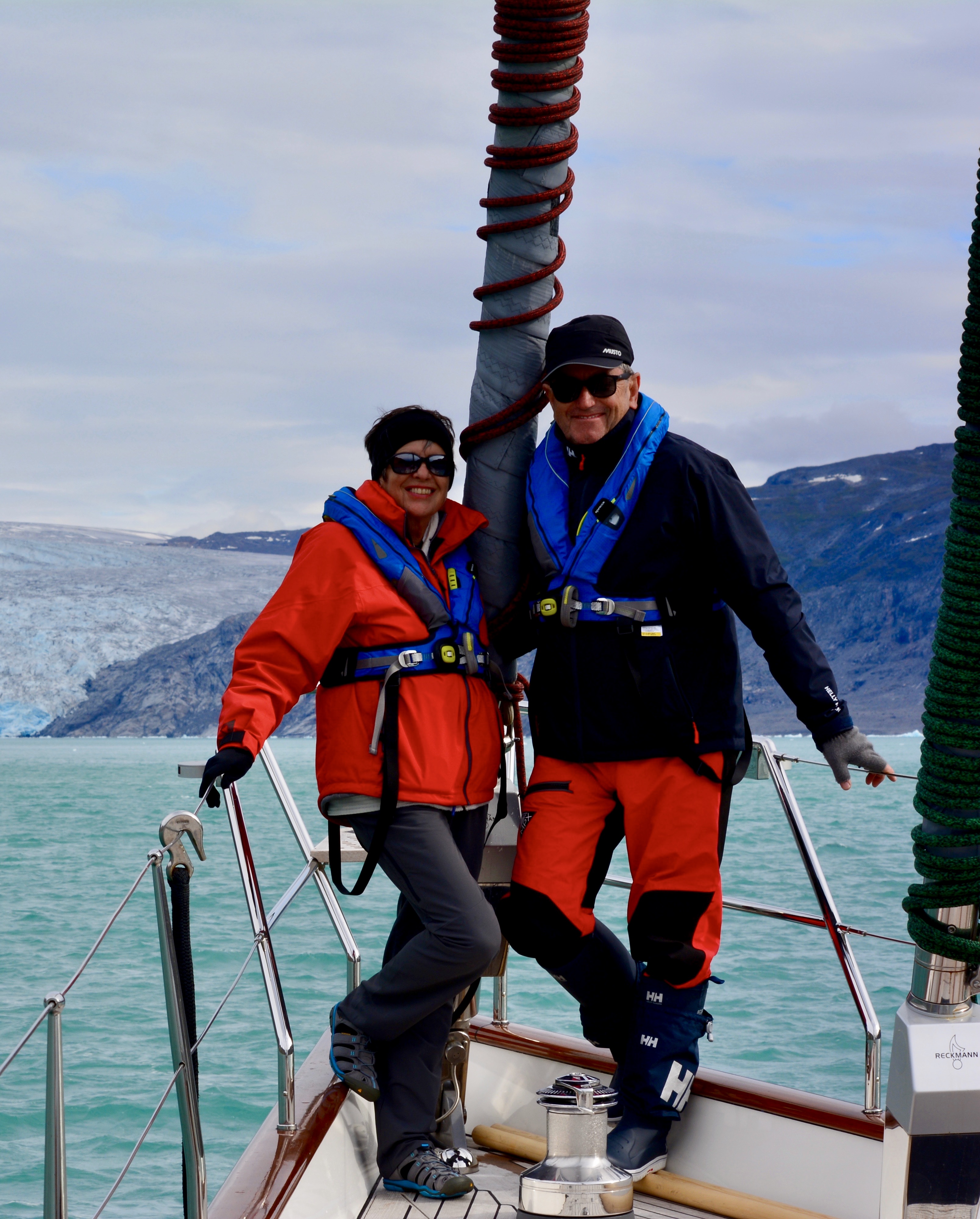 Q: WHAT GIVES YOU HOPE FOR THE RESILIENCE OF CORAL REEFS WORLDWIDE? 
A key element of this study is better understanding the differences between upwelling and non-upwelling zones. The Tropical Eastern Pacific is one of the few places in the world where scientists have the opportunity to study coral responses to these dramatic swings in environmental conditions.
STRI plays a powerful role in facilitation and collaboration among scientists and research institutions from Mexico to Peru in leading this study. The the reef resilience program takes a hyper-local as well as a regional view, providing immediate benefit to people's livelihoods such as local communities dependent on fishing or relying on reefs as resources or as natural barriers while informing decisions about reef protection. These are critical for the overall health of the Pacific.
The Rohr Fellowships support students from Brazil, Panama, Costa Rica and Venezuela, giving me great hope for the future. These emerging scientists are from some of the countries most affected by reef degradation and are the best messengers to lead our efforts and advocate for change over time.
Published October 2021 in IMPACT Vol.7 No. 3
Your gift fuels innovation, inspiration and exploration for lifelong learners everywhere. Make a gift today.