Smithsonian Sparks
Remembering abstract artist Sam Gilliam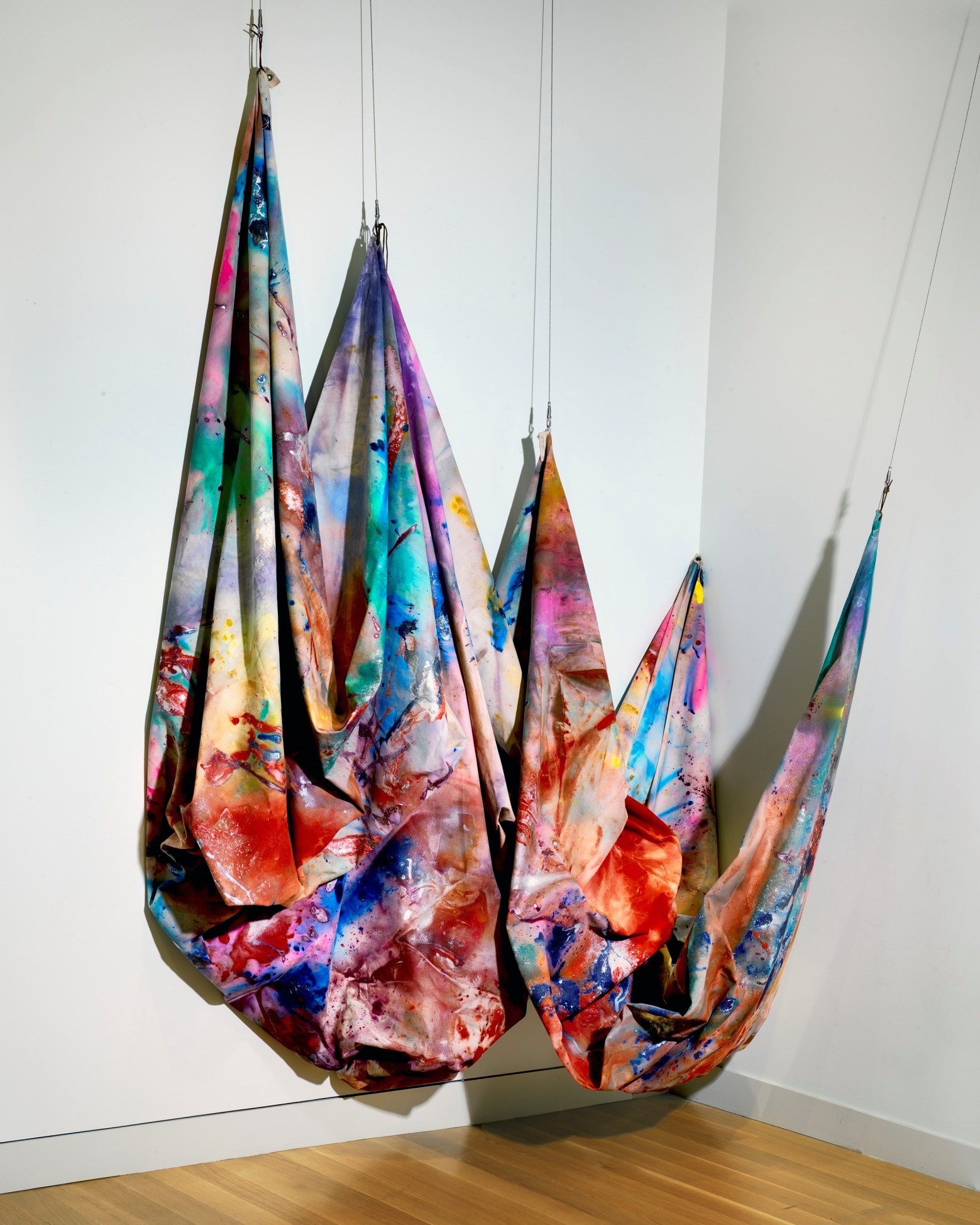 Abstract artist Sam Gilliam was most widely known for the large color-stained canvases he draped and suspended from walls and ceilings during the 1960s and 1970s.
Gilliam grew up in Tupelo, Mississippi, and moved to Washington, D.C., in 1962. Gilliam also worked as an educator, while his artistic style went through multiple phases over the course of his career.
This 1969 piece, "Swing," is a color field painting—a style characterized by large abstract compositions created through color and form, rather than line and figuration. Gilliam folded, squeezed, and suspended enormous sheets of canvas while the paint was still wet. The title reflects the movement and the piece's shape, as well as Gilliam's desire to ​"just work and let things go" like the jazz musicians he often listened to in his studio.
"Swing" is in the Smithsonian American Art Museum. Gilliam is represented across the Smithsonian collections—including many pieces at the Hirshhorn Museum and Sculpture Garden, where you can currently see "Sam Gilliam: Full Circle"—and his papers are in the Smithsonian's Archives of American Art.