Identity in a complex world: A look at the many roles each person plays in daily life; a group of lesbian feminists create an entirely new culture, religion and society in the 1970s; and Iraqi archaeologists work to preserve their cultural heritage after years of war.
Explore this page to learn more about what you heard on Sidedoor, a podcast from the Smithsonian. Make sure to subscribe and write a review on iTunes! New episode every other Wednesday.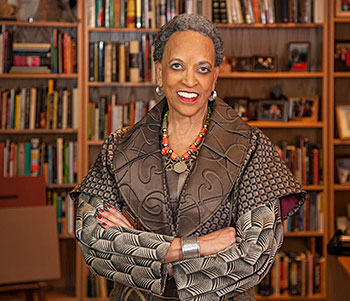 Anthropology and the National Museum of African Art
Dr. Johnnetta B. Cole, Director of the National Museum of African Art, is a remarkable woman. She's no stranger to thinking and talking about identity—from her work as an anthropologist to leadership as a museum director, she brings deep understanding and thought to the topic. Under Dr. Cole's leadership the museum has flourished and become a dynamic environment to discuss and enjoy the arts. There are many opportunities to get involved with the museum—from docent to intern! Of course, the exhibitions are also pretty incredible.
---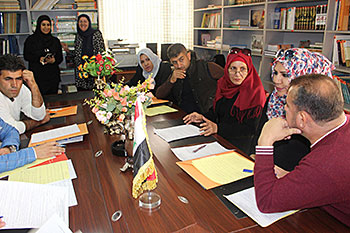 Safeguarding Cultural Heritage
The Smithsonian helps communities protect their cultural heritage on site, all around the world. Conservators and curators were on the ground in Nepal after the horrific 2015 earthquake and in New York after Hurricane Sandy. One of these modern-day "Monuments Women," Jessica Johnson, recently taught a training program at the Iraqi Institute in Erbil, Iraq, where Iraqi cultural professionals are learning the tools and knowledge to protect their culture.
Want to learn more? Smithsonian Global is a website that tells the story of Smithsonian's global impact, from protecting polar animals in Scandinavia to restoring priceless works of art after Haiti's horrific earthquake. Check it out and learn how you can get involved in these vital global efforts.
---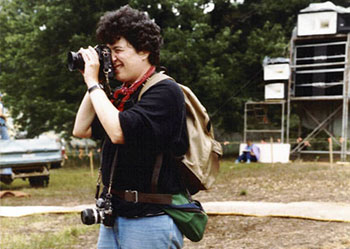 LGBTQ Movement
Joan Biren is an internationally recognized photographer and filmmaker who chronicles gay life. Objects from Joan's lesbian feminist separatist collective are one of many LGBTQ items within the National Museum of American History's collection. The museum also houses the original transgender flag, artifacts from the hit TV show Will and Grace and troves of other great pieces. Beyond the physical, Kathrine Ott and other curators have published blog posts about the American LGBTQ community. There are tons of great ways to get involved in the workings of the museum—check them out.
---
Sign up to unlock the full Sidedoor experience!
Get bonus content, news, and updates in your inbox.
Please enter a valid email address.