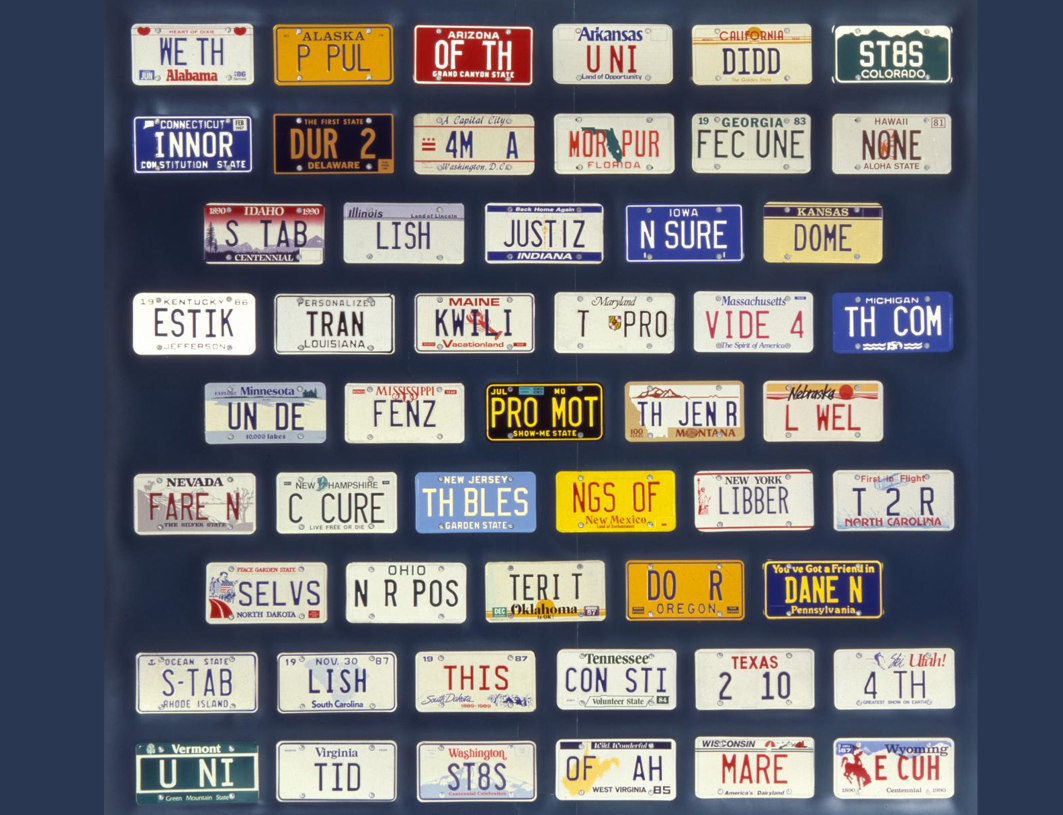 In a show of American ingenuity, Mike Wilkins (b. 1959) used a collection of vanity license plates to phonetically spell out the preamble to the U.S. Constitution in abbreviated script. All 50 states and the District of Columbia are represented in alphabetical order.
Wilkins created this artwork to commemorate the bicentennial of the U.S. Constitution in 1987, interpreting the relationship between the individual and the collective population embodied in the text of the preamble. The spirit of the nation's motto, E pluribus unum (Out of many, one), is honored; the license plates reflect the individuality of their state yet contribute to a cohesive, whole United States.
Speaking of the inspiration for "Preamble," Wilkins said: "I was trying to think of some way to salute the 200th anniversary of the Constitution. It needed to be something that was all-inclusive but that kept the states separate and also knitted them together."
Though the plates rarely make sense on their own, together they re-create one of the greatest documents in American history. This work represents the meaning of the phrase ​"the United States" with a fun twist.
This artwork is part of the permanent collection at the Smithsonian American Art Museum.