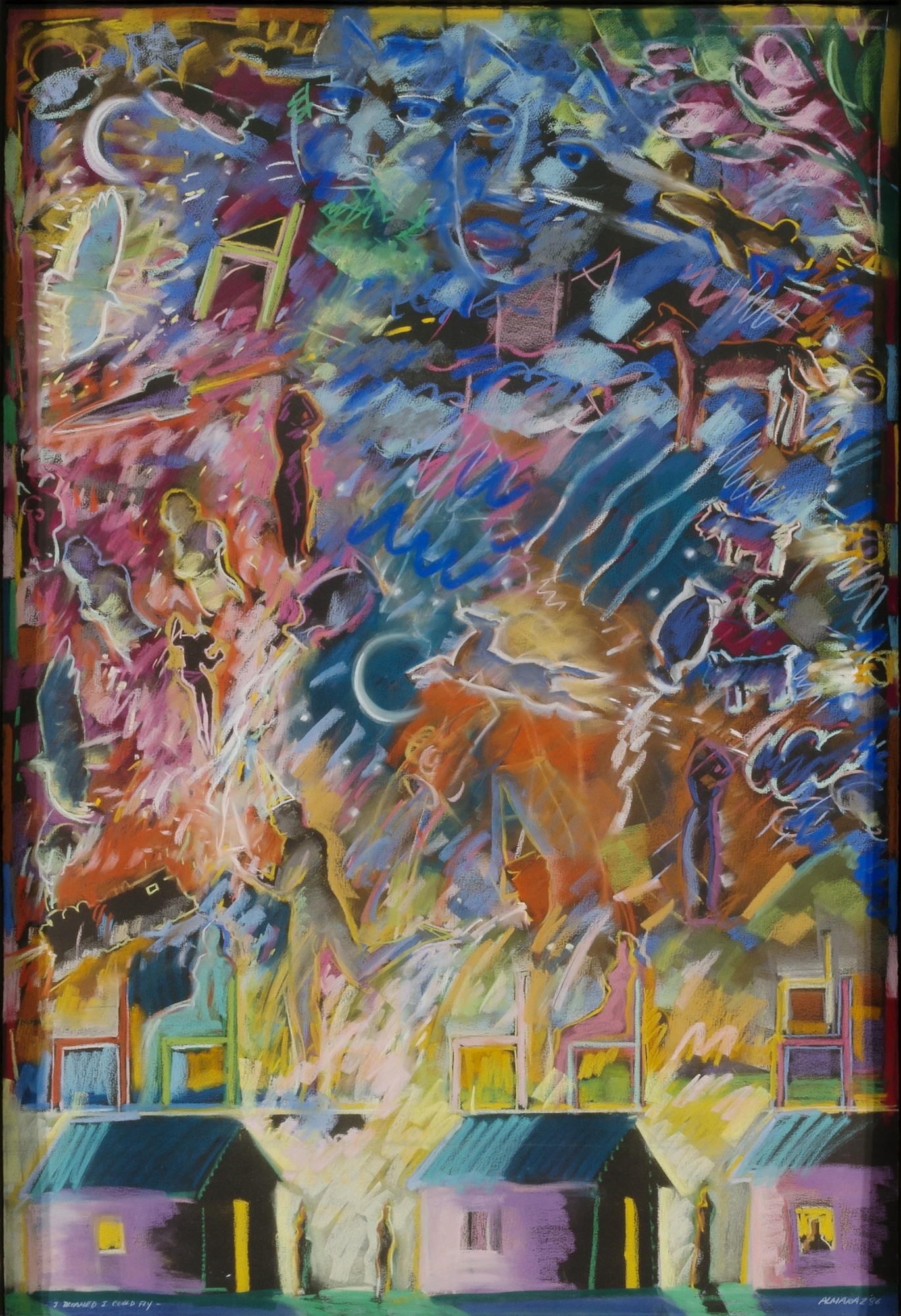 Carlos Amaraz (1941–1989) was born in Mexico City, but soon moved with his family to the U.S. and eventually settled in East Los Angeles. In the 1970s, he became involved with César Chávez's farm workers' movement, Luis Valdez's Teatro Campesino and Mechanicano, a cooperative gallery in East Lost Angeles. Almaraz was one of the founding members of the Chicano art collective Los Four, whose other members included Gilbert ​"Magu" Luján, Roberto de la Rocha and Frank Romero.
In the 1980s, Almaraz shifted from overtly political artwork to more private and spiritual themes. With paintings and pastels like "I Dreamed I Could Fly," he developed a personal visual language of objects and animals, presented as narrative scenes or, as in this case, a swirl of dreamlike remembrances. These elements, drawn from his daily life in Los Angeles and from childhood memories, often reference the Catholic traditions and Indigenous folklore of Mexico. Throughout these intimate, psychological works and his earlier large-scale public murals, Almaraz's bicultural Mexican American identity was a powerful source of inspiration.
See other works by Amaraz in the Smithsonian American Art Museum's collection, a video of the museum's exhibition, "Our America: The Latino Presence in American Art" and a curator's talk "What Is Latino About American Art?" with E. Carmen Ramos. More Latino art can be seen in the Smithsonian's collections. The Smithsonian's Archives of American Art holds Amaraz's papers and those of his wife, artist Elsa Flores, as well as an oral-history interview.