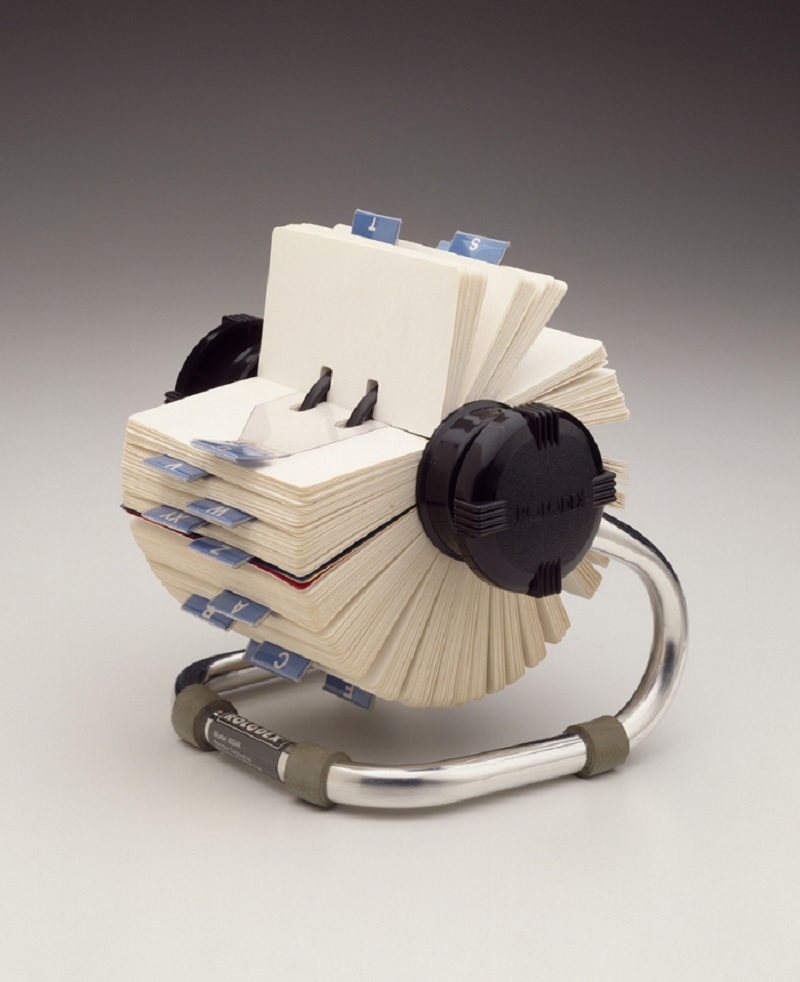 There are few office-supply objects more iconic than the Rolodex (the name comes from a combination of the words rolling and index). Before the digital age of smartphones and computers, people used Rolodexes to maintain their business contacts.
The Rolodex is a cylindrical rotating card file on a tubular metal frame that holds A-Z index cards to store business contacts. Even today, the Rolodex has endured. It is still available on the market and actively used in the 21st-century workplace, and it maintains a reputation as a "survivor" of technology. Even electronic versions of the information management system still evoke the familiar tactile qualities of the rotating wheel in their design.
The Rolodex was first marketed by Arnold Neustadter (1910–1996), the founder of Zephyr American Corporation (later renamed Rolodex Inc.), an eccentric businessman, inventor and designer who marketed a wide range of "dexes": the Autodex, the Swivodex and, of course, the Rolodex. Neustadter was a highly organized and efficient individual, often described as an "office worker type," who invented and manufactured office products that were designed to make networking effortless by easy storage of contacts.
This Rolodex is in the collection of Cooper Hewitt, Smithsonian Design Museum. View a video of some of the museum's various types of Rolodexes in action.
Adapted from a post by Angela Hall.