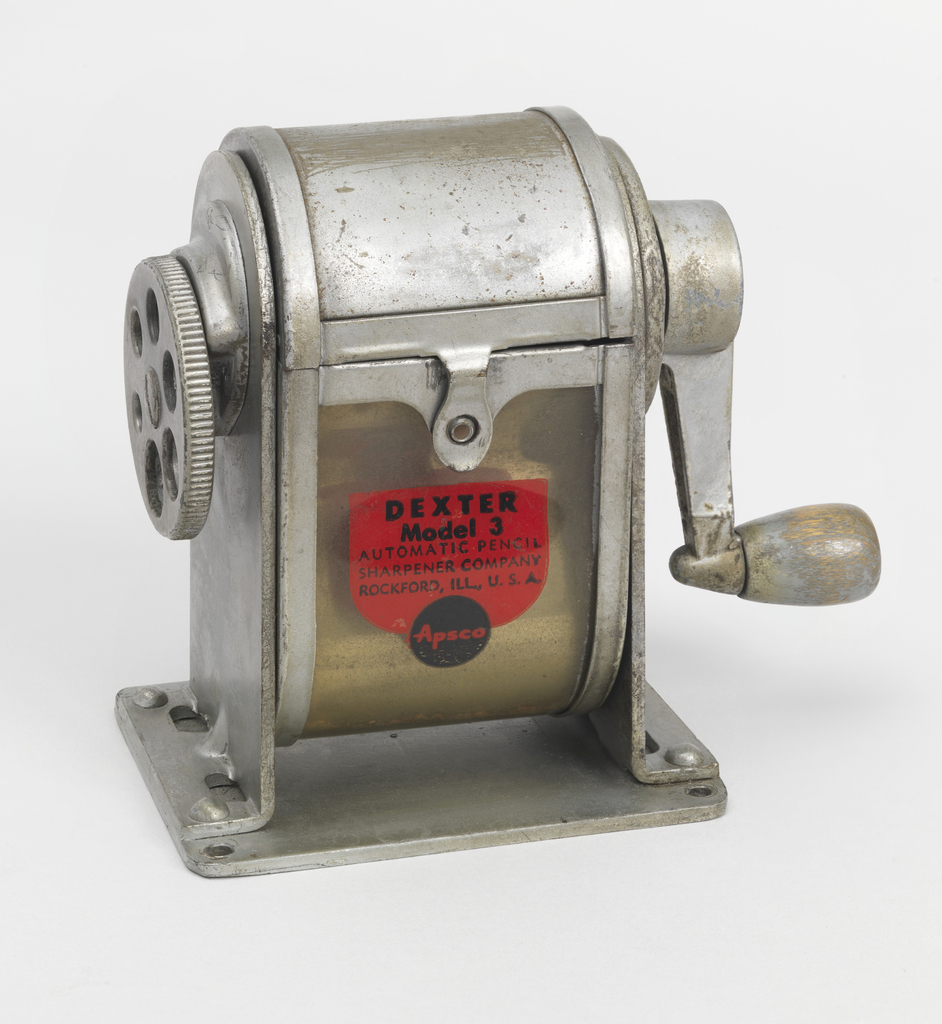 As back-to-school season approaches, just the sight of this pencil sharpener may bring back memories of school days past. Generations after it was first introduced, this style of sharpener can still be found in schools today.
This Dexter Model 3 Pencil Sharpener was manufactured by the Automatic Pencil Sharpener Company (APSCO) sometime around 1945, introducing improvements to earlier models. The original model of the Dexter sharpener was first introduced in 1914. That model only allowed for one size of pencil, and was improved and relaunched to include the rotating wheel with calibrated openings for various pencil sizes. By the 1920s APSCO was making a dozen similar pencil sharpeners, each with its own style and price.
Although the simplicity of design, convenience and efficiency were all selling points, the overwhelming success of this product was likely a result of the price—$1. This straightforward design would influence most of the mechanical sharpeners made during the next half century. APSCO, a leader of the mechanical pencil industry, was never able to compete in the electric pencil sharpener market. The company that made the iconic sharpening tool had become obsolete by the 1970s and 1980s. Still, this vestige of simpler times and astute engineering remains in many classrooms today.
This sharpener is in the collection of the Cooper Hewitt, Smithsonian Design Museum. It is not currently on display. 
Excerpted from the Object of the Day Blog by Susan Teichman.
 # # #