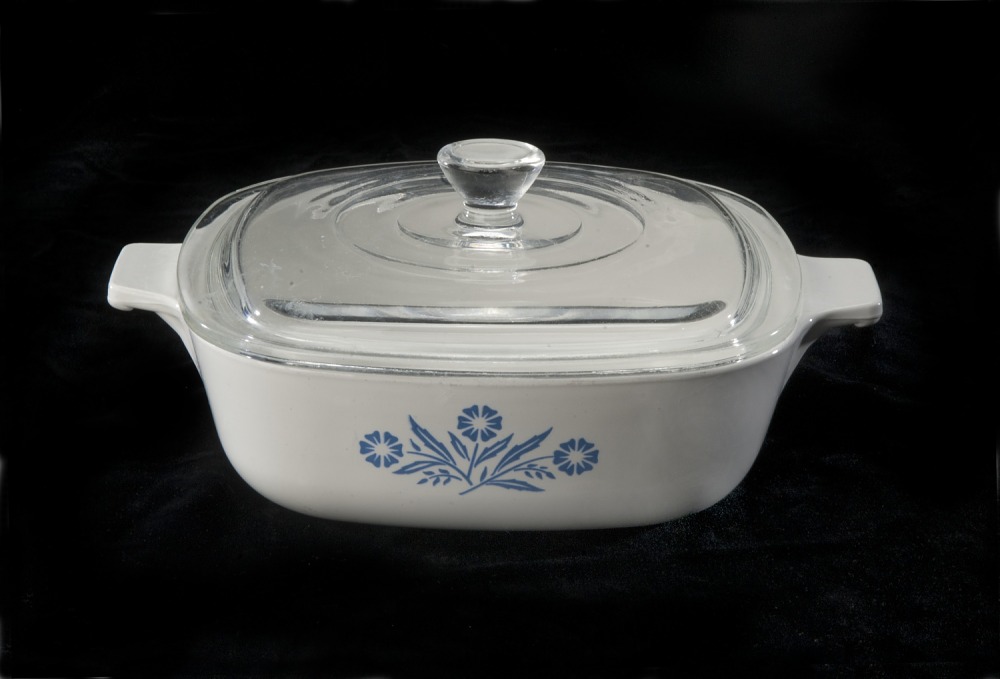 You might recognize this dish as a kitchen staple during the holiday season. This white casserole dish, manufactured by CorningWare in 1965, features the company's signature blue cornflower design.
Originally developed for military applications in World War II, CorningWare's Pyroceram also proved effective for bakeware after the war. The glass-ceramic, non-porous material was capable of withstanding sudden temperature changes and was resistant to stains and odors. The same dish could be used for cooking, freezing and serving food, creating shortcuts in the kitchen. In the 1990s, the company transitioned to ceramic stoneware in response to a growing demand for a wider variety of colors and designs in kitchenware, but this original glass-ceramic cookware was reintroduced in 2009 by popular demand. Dishes with this classic design are still sold today.
This casserole dish is in the collection of the National Museum of American History, and was donated to the museum by Mrs. Anne L. Bernat. It is on display in "Food: Transforming the American Table" at the museum.