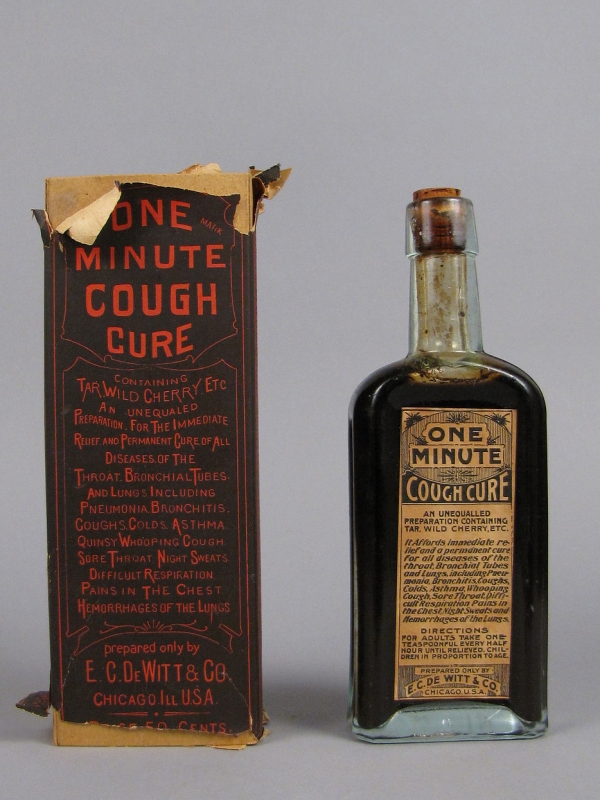 With cold and flu season in full swing, you've probably already visited the medicine aisle in your nearest pharmacy looking for relief. What you won't see is this remedy, found in the Health and Medicine Collection of the Smithsonian's National Museum of American History.
This syrup from the late 19th century claimed to be a "one minute cough cure," good enough to cure all diseases of the throat, bronchial tubes and lungs, including pneumonia, bronchitis, coughs, colds, asthma, whooping cough, sore throat, difficult respiration, pains in the chest, night sweats and hemorrhages of the lungs.
That's a long list of illnesses for just one remedy, but it wasn't uncommon back then. Often, people didn't know specifically what was causing their ailments; they saw symptoms shared by many different illnesses and tried to treat them all at once.
This remedy's list of ingredients simply states: "tar, wild cherry, etc." Hard to imagine picking up your cold or flu medication today and seeing "etc." in the list of ingredients, but in the late 19th and early 20th centuries, drug manufacturers added anything they wanted into medications and didn't list secret ingredients so others couldn't copy their formulas.
Learn more about these strange remedies and other fascinating objects by exploring the National Museum of American History collections.