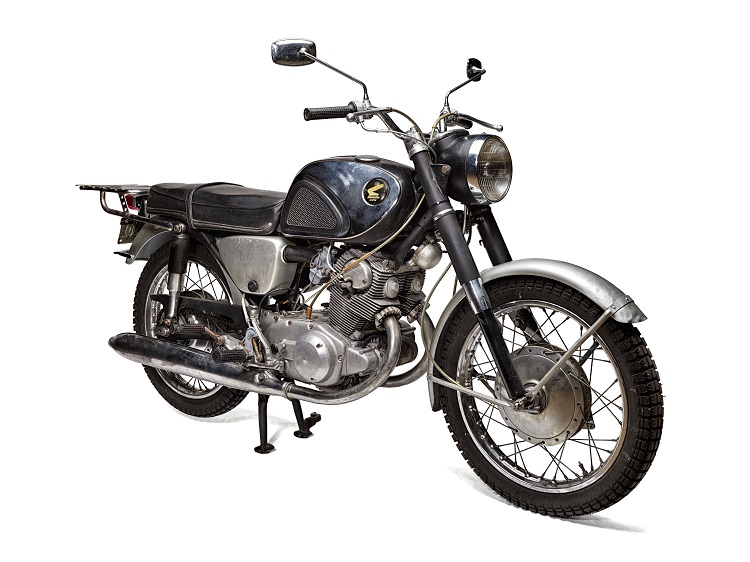 Pictured is Robert M. Pirsig's 1966 Honda Super Hawk motorcycle featured in his book, Zen and the Art of Motorcycle Maintenance: An Inquiry Into Values. Published in 1974, it sold 1 million copies in the first year and kick-started an international cultural movement to rethink how people interact with technology and find balance in life; it was a meditation on how to live life better.
The inspiration for Zen stemmed from a monthlong road trip Pirsig (1928–2017) took with his 11-year-old son Chris in 1968. As they rode along the 5,700 miles from the Twin Cities of Minnesota to San Francisco and back, Pirsig became better acquainted with his son and himself. Zen also tells a story about the relationship between people and machines that made Pirsig a pioneer in the human–technology interface and do-it-yourself maintenance and repair.
The book has sold more than 5 million copies, been translated into 27 languages and formed the core of college courses. Dedicated fans have retraced the novel's cross-country trip.
The motorcycle is in the collection of the Smithsonian's National Museum of American History; it is not on display.