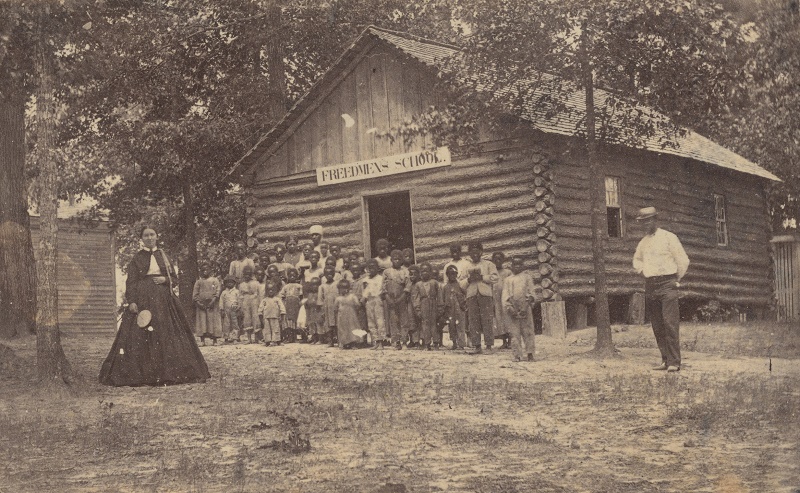 The Smithsonian's National Museum of African American History and Culture (NMAAHC) recently unveiled its Freedmen's Bureau Search Portal, a vital tool to address the surging popularity of genealogical research and history. This comprehensive search platform is designed to help family historians and genealogists search for their ancestors and for scholars and students to explore more than 1.7 million pages of Freedmen's Bureau records.
The portal allows users to search records from the United States Bureau of Refugees, Freedmen, and Abandoned Lands, commonly known as the Freedmen's Bureau.
Congress created the Freedmen's Bureau after the Civil War to assist in the political and social reconstruction of post-war Southern states and to help formerly enslaved African Americans transition from slavery to freedom and citizenship. From 1865 to 1872, the Freedmen's Bureau created and collected over 1.7 million handwritten records containing the names and information of hundreds of thousands of formerly enslaved individuals and Southern white refugees.
Over 400,000 pages of records have been transcribed and are fully searchable.
The portal allows users to search indexed data for specific names, places and dates and transcribed data for topics, subjects, institutions and any other keywords and phrases.
The museum is also leading a volunteer effort to transcribe the digitized records of the Freedmen's Bureau so they can be more useful for scholars and genealogists researching the Reconstruction era.
NMAAHC's Robert Frederick Smith Explore Your Family History Center is another resource for museum visitors. This Smithsonian Sparks post provides information on the center and advice on how to conduct a search of the records from the museum's staff.