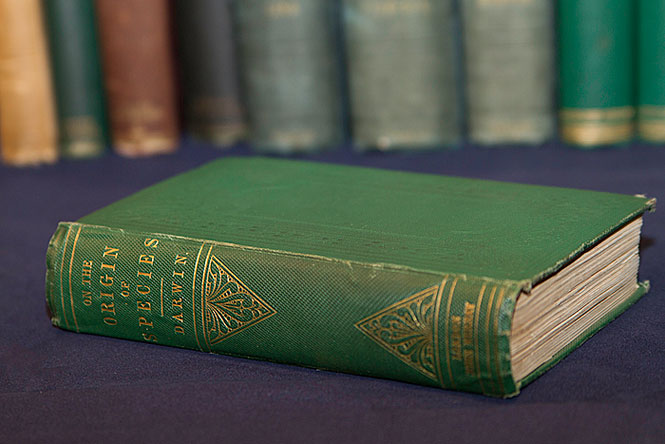 This Smithsonian Snapshot marks the May 11, 1820, anniversary of the launch of HMS Beagle, the ship that took Charles Darwin on his scientific voyage.
In 1820, Beagle was launched from the Woolwich Dockyard on the River Thames in London. It was moored afloat for years until it was finally adapted as an exploration bark and took part in three expeditions.
On Dec. 27, 1831, Beagle began its second survey voyage. Darwin, the young naturalist hired to provide advice on geology, was on board. His work would eventually make Beagle one of the most famous ships in history.
During this five-year scientific voyage to South America and the Galápagos Islands, Darwin collected animal fossils, inspected plant specimens and studied the geology of islands and coral reefs. Darwin's theory of evolution by natural selection grew out of his work aboard the Beagle.
In 1859, he published his theory in On the Origin of Species, a revolutionary book that changed the course of modern science. It soon found supporters at the Smithsonian. Joseph Henry, the first Secretary of the Smithsonian, held the book in high regard. Darwin's theory continues to guide research of experts at the Smithsonian's National Museum of Natural History to this day.
This important first edition is registered with the Darwin Census, no. 10143, and was acquired by the Smithsonian Libraries in 1976.
To learn more about the 1.9 million living species known to science, visit the Encyclopedia of Life's website.
To learn more about this item, visit the Smithsonian Libraries website.