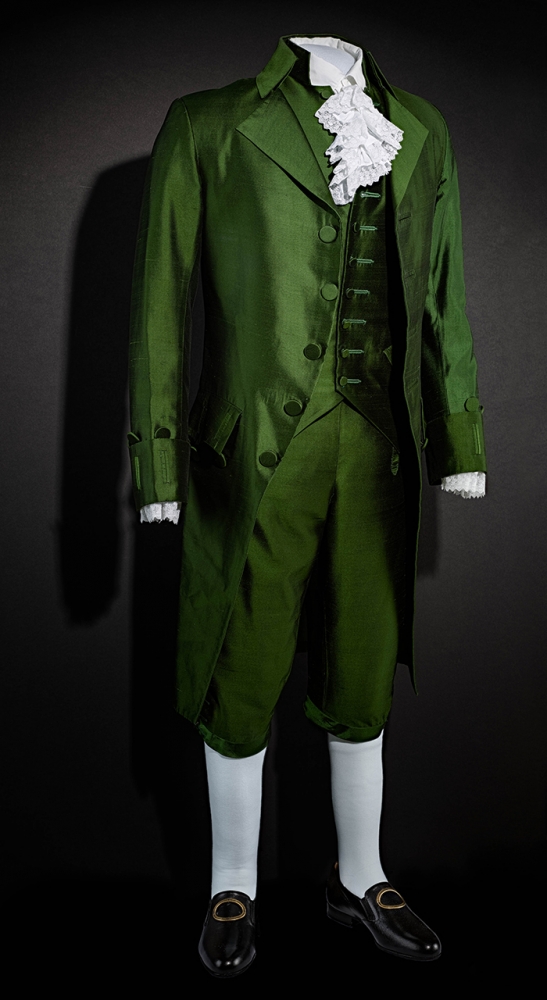 The award-winning Broadway play, Hamilton: An American Musical, tells the story of American founding leader Alexander Hamilton. Puerto Rican American playwright Lin-Manuel Miranda wrote and starred in the musical, which has achieved significant critical acclaim and popularity since it opened on Broadway in August 2015.
This 18th-century-style green silk suit, worn by Miranda as Hamilton, was recently acquired by the Smithsonian's National Museum of American History as part of its Philanthropy Initiative, which documents the collaborative power of philanthropy. The suit helps tell the philanthropic story of Miranda and the Hamilton cast's support of a pioneering orphanage originally created and led by Mrs. Alexander Hamilton (Elizabeth, or Eliza), the Orphan Asylum Society of the City of New York.
The Orphan Asylum Society was founded in 1806, and it still exists today as a family and youth development organization known as Graham Windham. The Hamilton cast and crew have been raising money for the organization and established #TheElizaProject, a program to bring arts to Graham Windham kids.
The suit will go on view in the museum's "Giving in America" exhibition March 22, 2018, which will be updated to tell the story of philanthropy and the arts. A discussion about the connection between Eliza Hamilton's and the Hamilton cast's philanthropic efforts is available in this video.