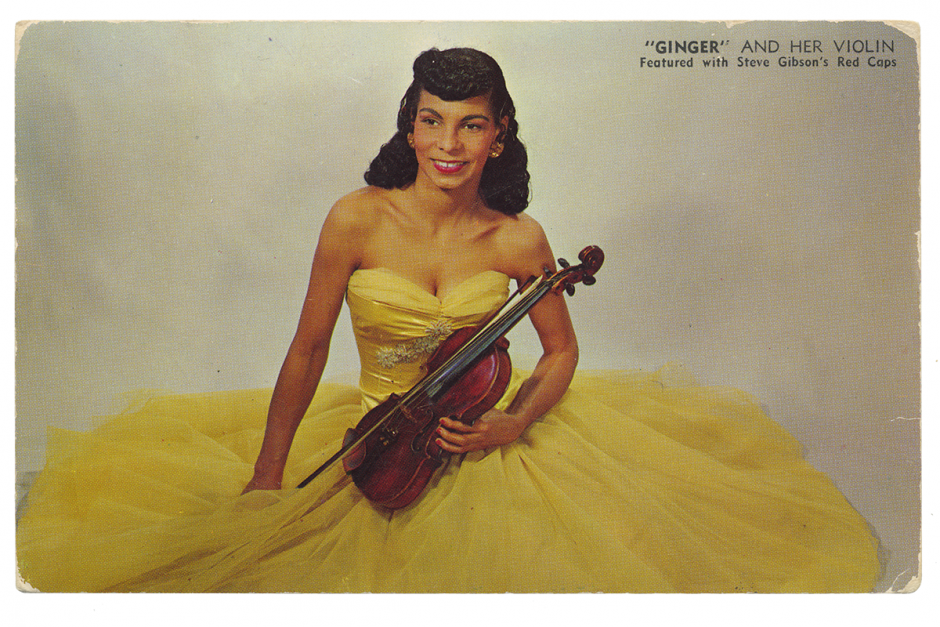 Jazz violinist Emma "Ginger" Smock was born in Chicago in 1920. She moved to Los Angeles after her parents' deaths and was raised by her aunt and uncle, and she soon displayed precocious musical talent.
Smock spent the early 1940s performing light concert music before becoming a protégé of veteran jazz violinist Stuff Smith in 1943. While Los Angeles's music community grew in talent and influence, female musicians like Smock faced limited opportunities in the male-dominated world of jazz on Central Avenue. Her situation would improve with the start of World War II. Bandleaders and club owners found themselves short-handed because of the draft, which led them to hire female musicians and even all-female ensembles.
After making a name for herself during the war, Smock found more work as a studio musician, occasional recording artist and violinist in show orchestras. Her most significant appearances in the postwar years were in the new medium of television. Later, in the early 1960s, Smock led a quartet on a cruise ship that made frequent trips to Catalina Island. She would, however, spend the last two decades of her music career in relative obscurity, working as a concertmaster in show orchestras in Los Angeles and Las Vegas.
Despite her prominence on Central Avenue and her groundbreaking work on television, Smock never received wide recognition for her talent and pioneering accomplishments. The discrimination Smock struggled against throughout her career was representative of the obstacles facing black women instrumentalists in the mid-20th century. She died in 1995.
This photo of Smock is in the collections of the Smithsonian's National Museum of African American History and Culture; read more about her and see artifacts related to her at the museum. Learn about jazz at the Smithsonian's National Museum of American History and view examples of jazz in the visual arts in the Smithsonian's collections.