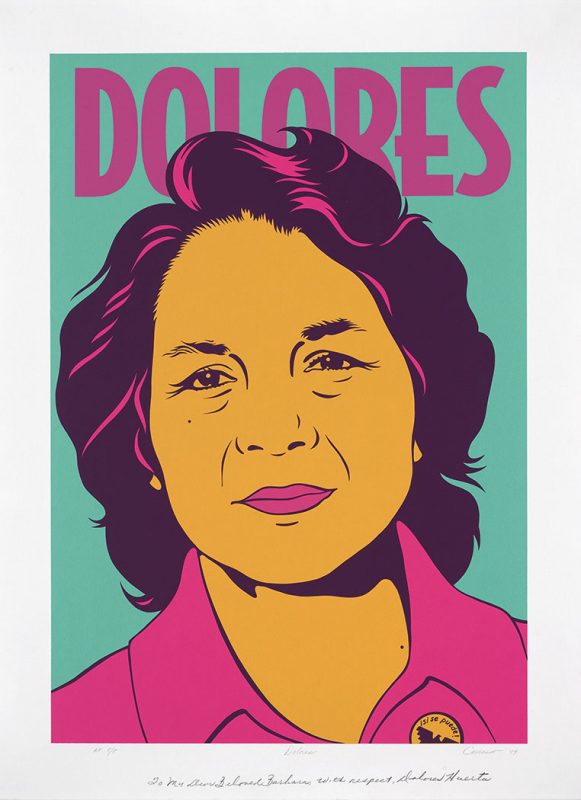 Latina labor rights leader, Dolores Huerta (b. April 10, 1930), is best known for her role in the California farm workers' movement of the 1960s and '70s.
She was one of the organizers and leaders of the Delano grape strike. In 1965, Filipino farm laborers from the Agricultural Workers Organizing Committee started a grape strike in Delano for better wages. To amplify their message, they joined forces with the National Farmworkers Association, which Huerta and activist César Chavez co-founded, to create the United Farm Workers (UFW) union.
The grape boycott lasted five years and brought national attention to the plight of agricultural workers. It culminated in 1975 with the signing of the California Labor Relations Act, the first law in the country that recognized the right of farm worker unions to negotiate contracts with the agricultural industry.
A fierce negotiator, she has spent her life advocating for workers and women's rights. She was an inaugural recipient of the Eleanor Roosevelt Award for Human Rights from President Bill Clinton in 1998, and she received the Presidential Medal of Freedom from President Barack Obama in 2012.
This print by Los Angeles-based, Mexican American artist and activist, Barbara Carrasco, is part of the Smithsonian's National Portrait Gallery collection. It was featured in the exhibition "One Life: Dolores Huerta," the first in a national museum to draw attention to Huerta's contributions. Taína Caragol, curator of Latino art and history at the Portrait Gallery discusses the artwork.
The National Portrait Gallery tells the story of America by portraying the people who shape the nation's history, development and culture.