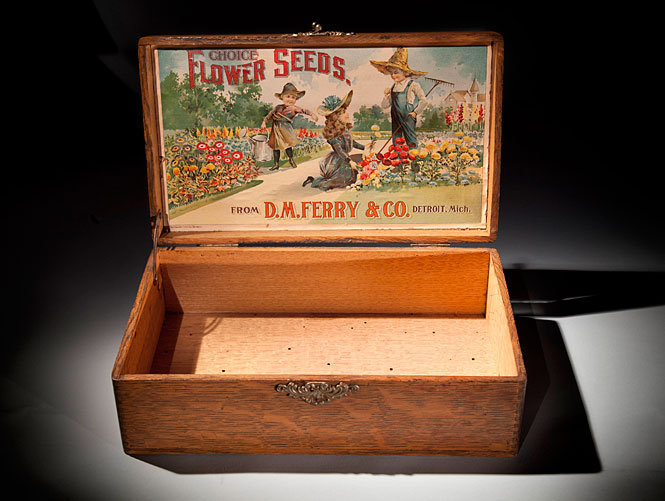 D.M. Ferry & Co. Seed Box, c. 1890s
This week's Smithsonian Snapshot celebrates National Garden Month with this antique seed box from Smithsonian Gardens.
In the 19th century, seed packets were often displayed in wooden boxes adorned with colorful seed company labels. These boxes displayed several rows of seed packets separated by wooden dividers and were placed on general store countertops, acting as a "silent salesman."
This late-1800s seed box displays the label for D.M. Ferry & Co., the seed company credited with inventing the "commission box," a rack used for retail display. This seed box marks an important trend in advertising and marketing during the 19th century. It was acquired by the Smithsonian in 1986.
Seed boxes were just one of many marketing tools used by seed companies to sell their products. They distributed catalogs to amateur gardeners each winter in preparation for spring gardening. There are more than 10,000 seed trade catalogs in the Smithsonian's collection. To view examples of these catalogs, visit the Smithsonian Institution Libraries website.