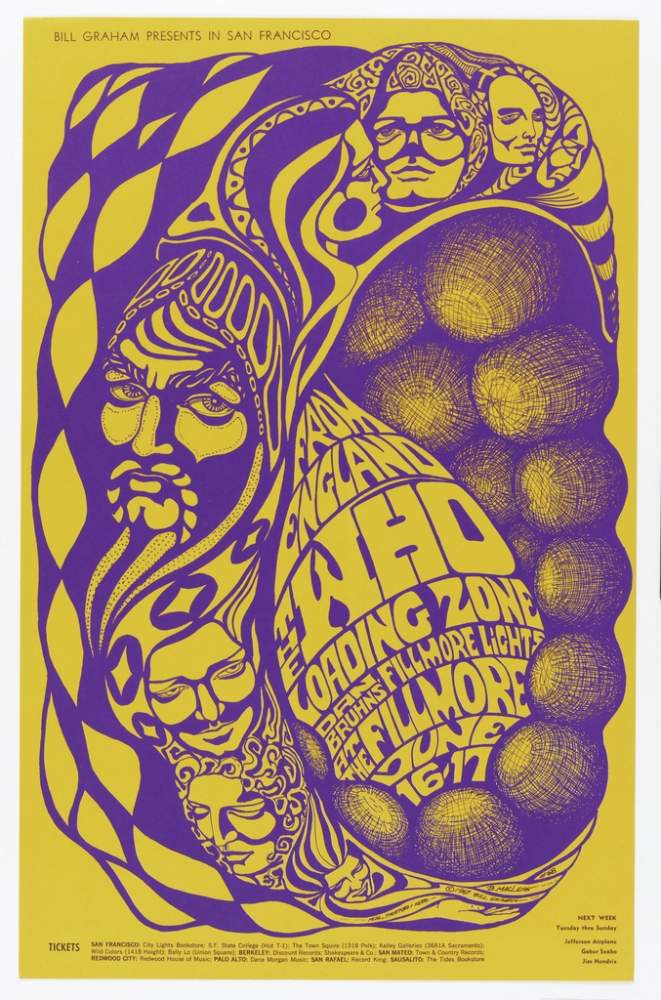 June 1967 marked the beginning of the "Summer of Love" in San Francisco. The city's zeitgeist was defined by its psychedelic art and music, and the Monterey Pop Festival embodied that. Legendary performances by Jimi Hendrix, Janis Joplin and The Who established them in the pantheon of rock stardom.
The psychedelic aesthetic had its greatest reach through the stylized concert posters commissioned by the legendary promoter Bill Graham for his shows at the Fillmore Auditorium. After falling out with artist Wes Wilson, Graham enlisted his wife, artist Bonnie MacLean to take over as designer. MacLean went on to create around 30 posters between 1967 and 1970 for bands like Jefferson Airplane, The Doors and Pink Floyd.
MacLean's poster for The Who's Monterrey Pop appearance captured the city's colorful spirit and created buzz for the British group's gig at the Fillmore, a stop on their first trip to the West Coast of the United States.
See this poster and more in the Cooper Hewitt's collections and more psychedelic rock 'n' roll in the Smithsonian Spotlight, The Art of Rock and Roll.