Souk-Inspired Smithsonian Folklife Festival Marketplace to Feature Craft, Fine Art, Food and More
Marketplace Offerings Include Earth-Friendly Products and Works by Artisans From the UAE
June 10, 2022
News Release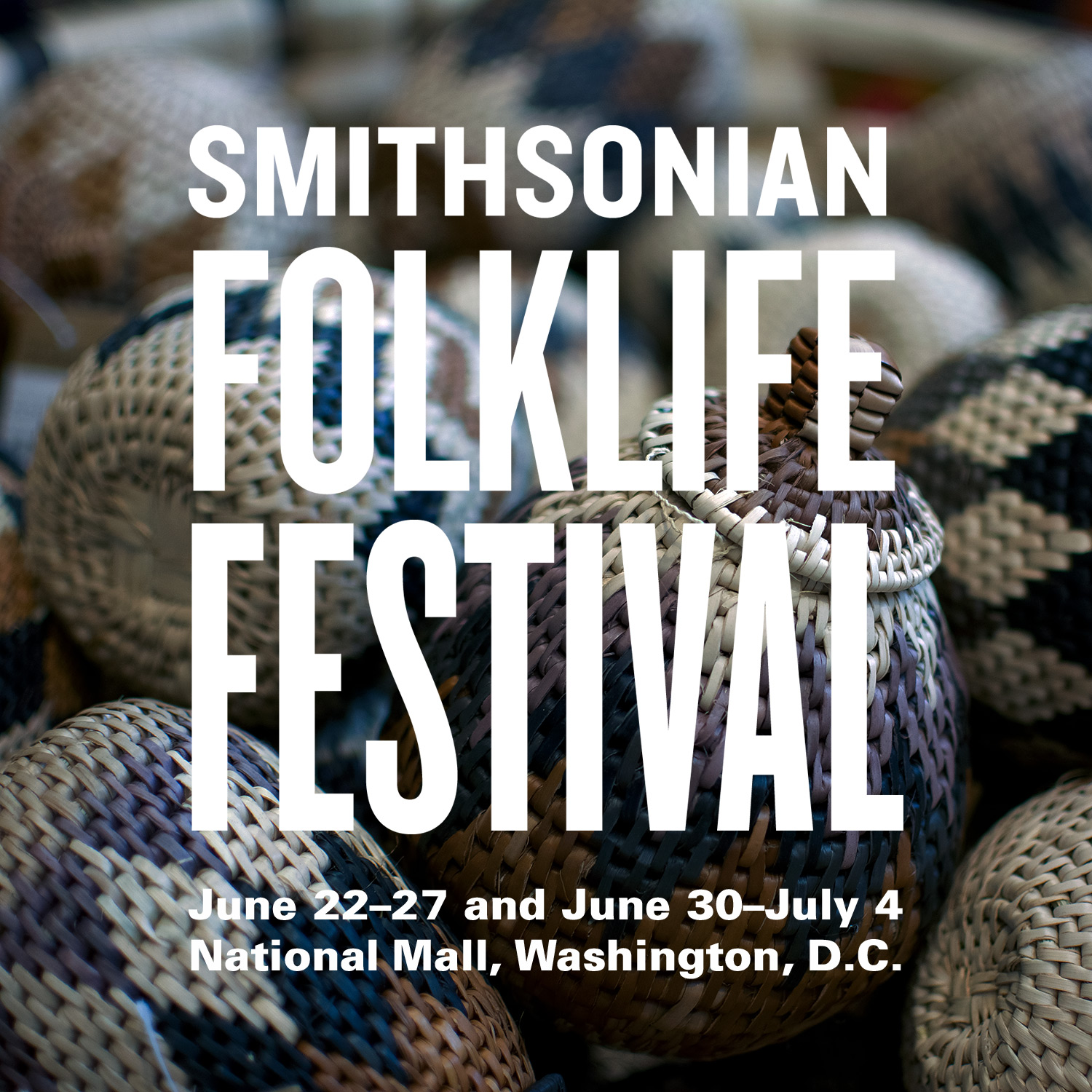 Visitors to the 2022 Smithsonian Folklife Festival on the National Mall can take home their festival experience by shopping in this year's souk-inspired Festival Marketplace. The tempting array of crafts, fine art, gifts, food and home goods reflects the culture, heritage and innovation of the United Arab Emirates (UAE) as well as the Smithsonian's Earth Optimism initiative. The outdoor Marketplace is open June 23–June 27 and June 30–July 4 from 10:30 a.m. to 6 p.m. and is located on the Freer Plaza between the National Mall and the
Smithsonian's National Museum of Asian Art.
"Our team has carefully worked with featured artisans and others to curate products highlighting this year's festival programs," said Mimi Robinson, Marketplace curator. "The entire staff is excited to return to the National Mall to introduce visitors to new crafts as well as to share cherished favorites. Artisans' expertise is more than just selling or making; it is about sustaining culture and continuing the legacies of their families and communities. We see the festival as part of global efforts striving to keep cultural knowledge, practices and traditions alive and thriving into the future."
Inspired by an Arab souk, the Marketplace is laid out as a collection of specialty shops highlighting festival programming, themes and partners, including:
United Arab Emirates—Marketplace showcases a wide variety of crafts, souvenirs and fine art created by artisans from the UAE. For example, shoppers can explore the work of Azza Al Qubaisi, a jewelry artist, sculptor and product designer whose jewelry and sculptures are made from gold, silver, wood, rubber tires, palm trees and oudh incense. Marketplace will also feature the artwork of Dubai-based painter Victor Sitali. Born and raised in Zambia, Sitali has been hearing impaired since the age of 3 and later in life discovered a way to express his voice through painting.
Earth Optimism—Marketplace features an extensive range of sustainable, Earth-friendly products at all price points. Visitors can explore nature's apothecary and take home everything from fragrant soaps to soothing salves. They can also meet artisans from organizations such as Rise Beyond the Reef, a nonprofit organization based in Fiji that supports endangered craft traditions in 25 remote villages, and The Maa Trust, a social enterprise in Kenya's Maasai Mara that empowers women through the creation of traditional beaded jewelry.
NOVICA—The festival's online Marketplace partner brings a pop-up to the National Mall, showcasing folk art from more than 13 countries and supporting the global ethical-fashion and fair-trade movements. Marketplace × NOVICA honors the creativity, cultural heritage and masterful skills of global artisans while contributing to the Smithsonian mission of sustaining and developing traditional crafts worldwide.
Food—Marketplace offers unique and flavorful honey, dried fruit, nuts, spices, chocolate, coffee and wine from around the globe. 
Smithsonian Folkways—Visitors can browse and purchase music and merchandise from the Smithsonian's non-profit record label that supports cultural diversity and increased understanding among peoples through the documentation, preservation and dissemination of sound.
As always, shoppers seeking Folklife Festival merchandise can find T-shirts and other souvenirs at the Festival Marketplace.
The Marketplace is part of the 2022 Smithsonian Folklife Festival, which features two programs: "United Arab Emirates: Living Landscape | Living Memory" and "Earth Optimism × Folklife: Inspiring Conservation Communities." Visitors will experience two weeks of workshops, demonstrations, performances, family activities and discussion sessions highlighting the importance of culture and community in creating a sustainable future. The festival, which runs from June 22 to 27 and June 30 to July 4, will open with an evening concert Wednesday, June 22. Starting June 23, daytime programming will begin at 11 a.m. and run until 6 p.m. daily. Special evening events, including concerts and a film screening, begin shortly after the daytime programming concludes. For the first time, evening concerts and select daily conversations will be livestreamed on YouTube. Always free and open to the public, the festival will be located on the National Mall between Seventh and 12th streets.
About the Festival
The Smithsonian Folklife Festival, inaugurated in 1967, honors contemporary living cultural traditions and celebrates those who practice and sustain them. Produced annually by the Smithsonian's Center for Folklife and Cultural Heritage in partnership with the National Park Service, the festival has featured participants from all 50 states and more than 100 countries. Follow the festival on Facebook, Twitter, Instagram and YouTube.
# # #
SI-224-2022