Smithsonian's National Air and Space Museum Receives $10 Million Gift From Textron
July 25, 2019
News Release
Addthis Share Tools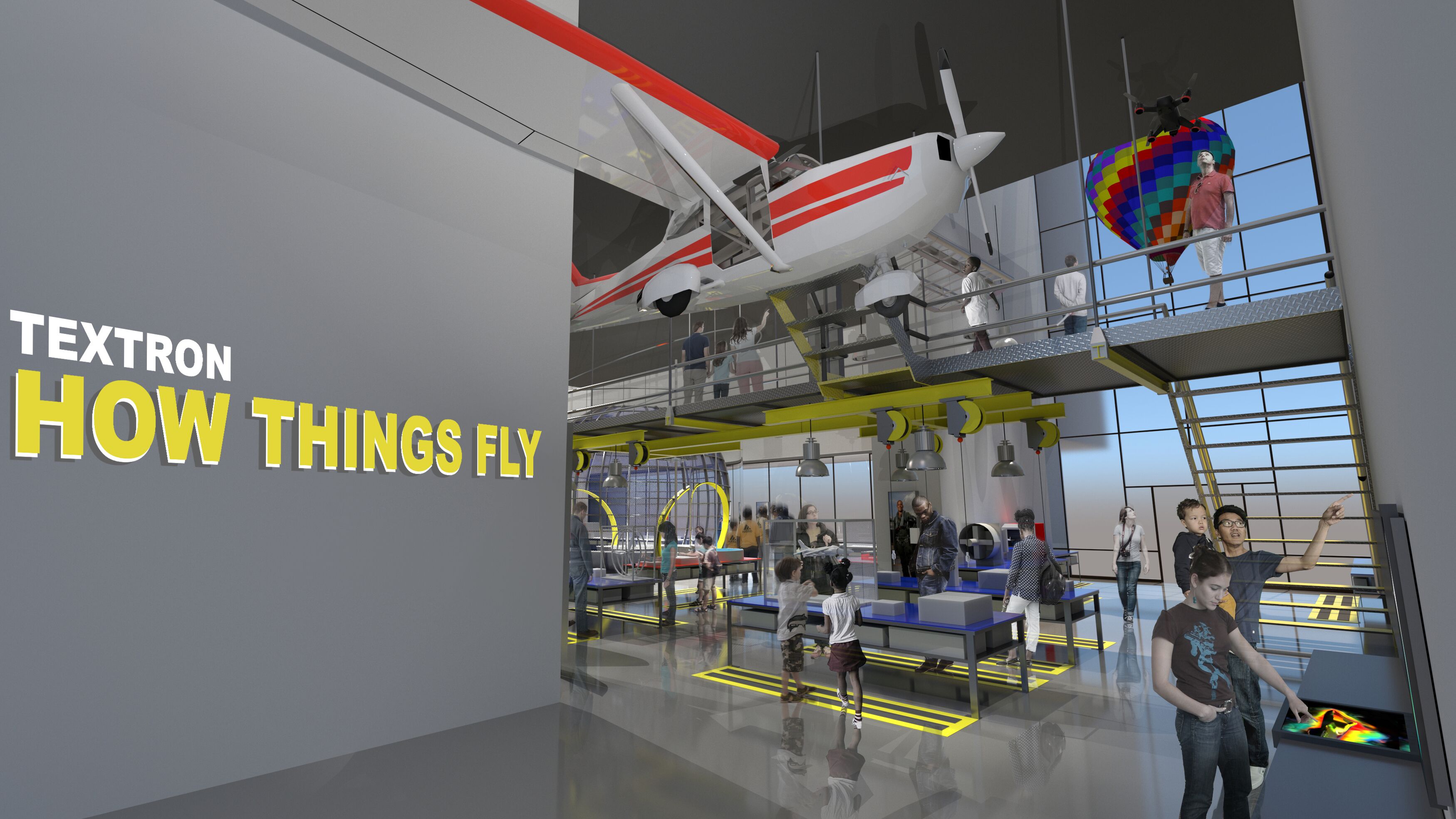 The National Air and Space Museum has received a $10 million gift from Textron Inc.
to support the transformation of the "How Things Fly" exhibition at the flagship building in Washington, D.C. "How Things Fly" is a dynamic, hands-on exhibition that allows visitors to explore the physics of flight using interactive stations, engineering design challenges and science demonstrations. Construction on the gallery is scheduled to begin in 2022.
"The generous support from Textron allows the museum to continue its mission to inspire those who will write the next chapter of air and space history," said Ellen Stofan, John and Adrienne Mars Director of the National Air and Space Museum.
"How Things Fly" provides an opportunity for deeper engagement around STEM concepts and will be reimagined with an upper-elementary to middle school-age audience in mind. The new exhibition will feature a new Textron Aviation-built Cessna Skyhawk 172 as the centerpiece, which will give many visitors their first experience inside a cockpit and a more sophisticated design and immersive interactive experience. Additional artifacts will be included in the transformed gallery to allow visitors to learn physics of flight alongside the machines that put those concepts into practice.
"Textron is honored to be a longtime supporter of the National Air and Space Museum," said Scott Donnelly, CEO of Textron. "We are excited to be a part of this innovative and cutting-edge new gallery for the museum."
In recognition of Textron's gift, the exhibition will be named the "Textron How Things Fly Gallery." The exhibition is located on the east end of the building and will be part of the second major phase of the museum's renovation.
For more information about how the museum is transforming all of its exhibitions and revitalizing the building, visit https://airandspace.si.edu/reimagining-air-and-space.
The National Air and Space Museum in Washington, D.C., is located at Sixth Street and Independence Avenue S.W. The Steven F. Udvar-Hazy Center is located in Chantilly, VA, near Washington Dulles International Airport. Both facilities are open daily from 10 a.m. until 5:30 p.m. (closed Dec. 25). Admission is free, but there is a $15 fee for parking at the Udvar-Hazy Center.
About Textron
Throughout its history, Textron, a multi-industry company with a global network of aircraft, defense and industrial businesses, has been the source of groundbreaking technologies and numerous industry firsts. Its brands, including Bell, Cessna, Beechcraft and Hawker, have taken major steps in the evolution of rotorcraft, business and general aviation aircraft. Textron's support will power future innovations by inspiring the next generation of pilots, engineers and mechanics with the "Textron How Things Fly Gallery."
Textron and its businesses have been generous supporters of the National Air and Space Museum since 1986. Past donations supported included the "Sea Air Operations" naval aviation gallery and the museum's Explainers program.
# # #
SI-207-2019