Smithsonian Welcomes Presidential Innovation Fellows
August 19, 2013
News Release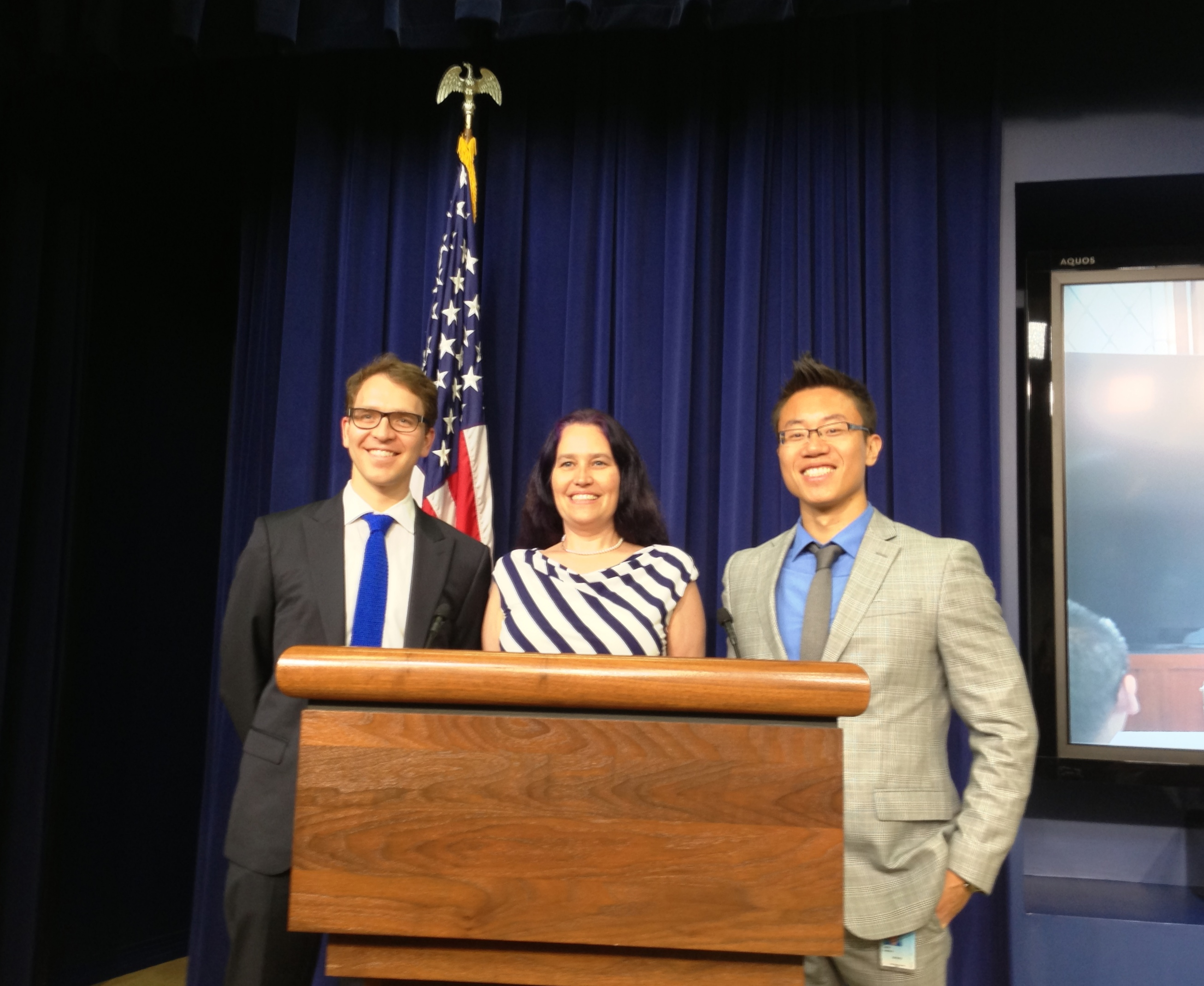 The Smithsonian welcomes three Presidential Innovation Fellows, Sarah Allen, Diego Mayer-Cantu and Jason Shen, who will help develop programs for public access to the Smithsonian's massive collections in science, history, art and culture.
The Presidential Innovation Fellowship was established by the White House Office of Science and Technology Policy in 2012 to pair innovators from the private sector with government innovators for six- to 13-month "tours of duty" to develop solutions to pressing challenges. Currently, 43 fellows have been assigned to work in 21 federal agencies.
The Smithsonian is one of several agencies sponsoring fellows in support of the Administration's "Open Data" initiative. This spring, President Barack Obama signed an Executive Order establishing the Open Data Policy to make information generated and stored by the federal government more open and accessible, with the goals of increasing government transparency and efficiency and fueling entrepreneurship and economic growth.
Allen, Mayer-Cantu and Shen will work for the next six months on several initiatives to strengthen the Smithsonian's digital enterprise, including:
Building a crowdsourcing platform to enlist digital volunteers in the work of digitizing collections

Identifying possible new processes and technologies to speed up collections digitization

Improving the tools the Smithsonian offers the public to search and use its digital content
"We're thrilled to have Sarah, Diego and Jason join us," said Janet Abrams, senior adviser to Smithsonian Secretary Wayne Clough and coordinator of the Secretary's executive committee on the Digital Smithsonian. "They bring fresh perspective and critical expertise to the important work of sharing our treasures with millions of people online."
Allen of San Francisco founded Blazing Cloud, a software product strategy, design and development company, and Mightyverse, a mobile startup focused on helping people communicate across languages and cultures. She has also co-founded RailsBridge to help diversify the tech community. Previously, Allen worked on software teams that built Shockwave, After Effects and Flash Media Server.
Mayer-Cantu of New York founded Inventively (formerly PatentSpark), a company democratizing the process of obtaining intellectual property. He has worked as a technologist for several companies, including Condé Nast.
Shen of San Francisco founded Ridejoy, a company that has helped tens of thousands of people share long-distance rides across the U.S. and Canada. He writes a blog on startups and personal development called The Art of Ass-Kicking. He won an NCAA championship as a gymnast at Stanford University.
# # #
SI-332-2013