Smithsonian Undersecretary for History, Art and Culture Richard Kurin Discusses the Many Lives and Loves of Madcap May
November 2, 2012
News Release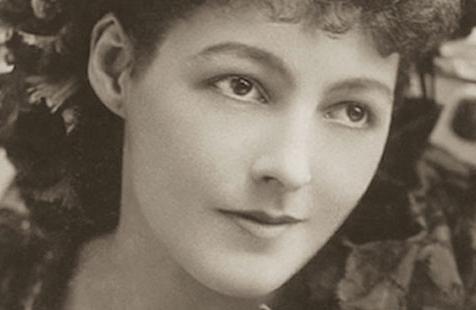 The Smithsonian Associates presents a discussion with Richard Kurin, the Smithsonian's Under Secretary for History, Art and Culture, Tuesday, Dec. 4, at 6:45 p.m. at the National Museum of African Art at 950 Independence Avenue S.W. Kurin will discuss his new book Madcap May: Mistress of Myth, Men and Hope (Smithsonian Press) with Amy Henderson, a cultural historian at the National Portrait Gallery.
Kurin's book returns the life of May Yohe (1866-1939) to the spotlight. Nicknamed "Madcap May," her tumultuous, scandalous, romantic and ultimately sad life was a favorite of the press. She was a popular entertainer from humble American origins whose adventures involved numerous marriages, including one to a wealthy English Lord who owned the fabled Hope diamond; running a rubber plantation in Singapore, a hotel in New Hampshire and a chicken farm in Los Angeles; and being sued for maternity. Assembled from her writings and historical interviews, archival records, newspaper stories, scrapbooks, photographs, playbills, theatrical reviews and silent film, Madcap May rediscovers a lost celebrity whose scandalous life inspired a half-century of headlines. The book will be available for purchase and signing after the program.
Ticket prices for the Smithsonian presentation are $25 for general admission and $18 for Associate members. For tickets and information, the public may call (202) 633-3030 or visit www.smithsonianassociates.org.
The Smithsonian Associates offers life-enriching, educational and cultural experiences inspired by the Smithsonian's exhibitions, collections and research. Each year The Smithsonian Associates creates and presents more than 750 individual programs that deliver exceptional opportunities for learning and growth. Programs range from lectures on a multitude of topics to the performing arts for audiences of all ages, in the Washington, D.C., area and across the country.
# # #
SI-479-2012