Smithsonian's Asian Pacific American Center Debuts Culture Lab in New York City Veterans Day Weekend
Pop-up Exhibit Showcases Artists, Performers and Creative Scholars in Lower Manhattan
November 1, 2016
News Release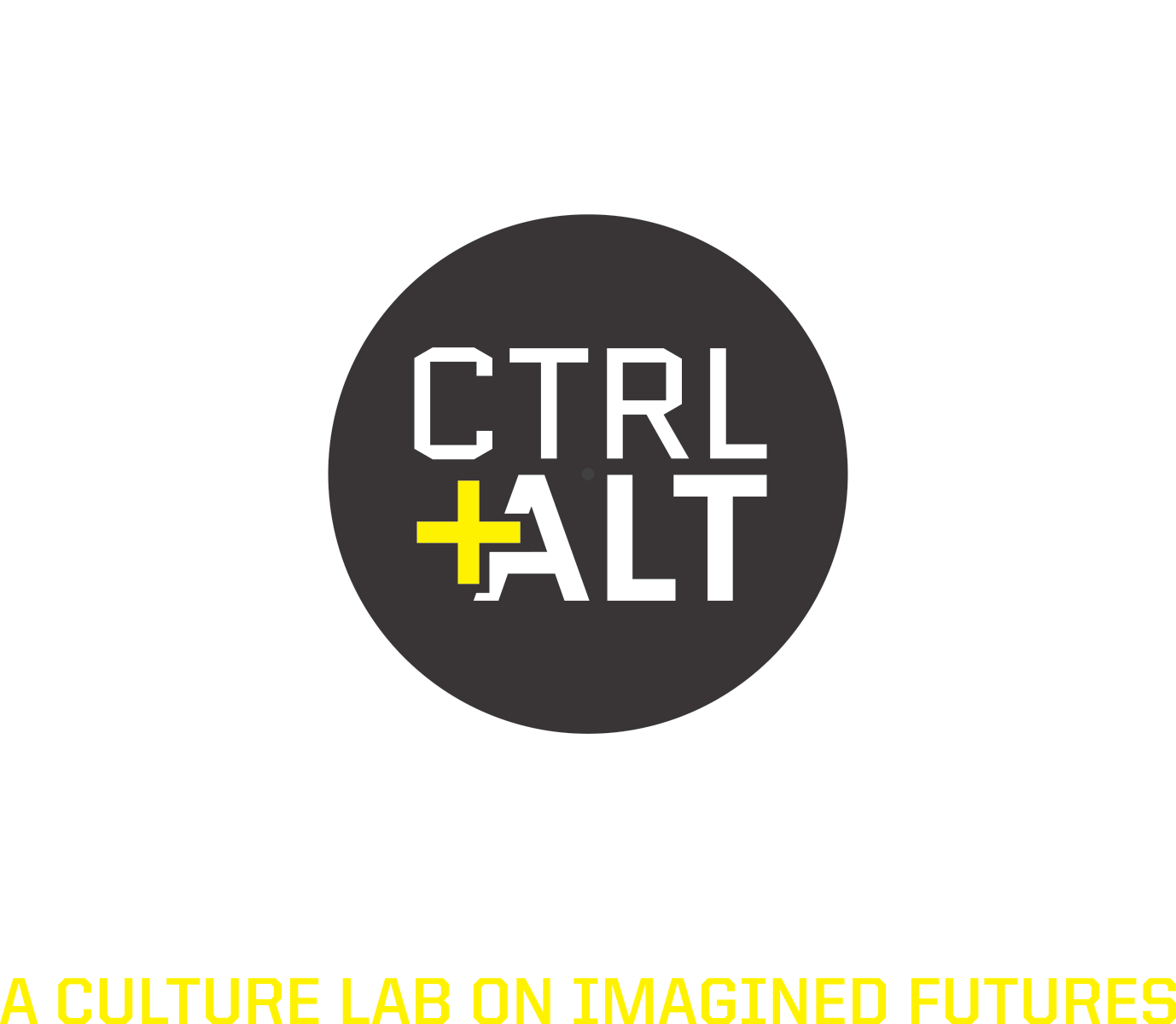 The Smithsonian's Asian Pacific American Center (APAC) will debut "CTRL+ALT: A Culture Lab on Imagined Futures" at 477 Broadway (former home to cultural icon Pearl River Mart) in New York City Saturday and Sunday, Nov. 12 and 13, from 11 a.m. to 9 p.m. each day. Featuring the works of more than 40 artists, scholars and performers from around the world, with many from New York, CTRL+ALT will host engaging topics such as science fiction, fantasy, comics and other creative platforms of art installations. As with all culture labs, CTRL+ALT will be an interactive, participatory museum experience: part festival, part exhibition, part experiment.
This two-day event on Veterans Day weekend marks the first time APAC will host a culture lab in New York City and the second in a series of APAC Culture Labs supported by the Ford Foundation. The program will be a collaboration between scholars, artists and arts organizations, including the Museum of Chinese in America, CAAAV, New York University's Asian/Pacific/American Institute and the Nerds of Color.
The event will be held at the former home of the historic Pearl River Mart in Lower Manhattan, at the meeting point of Chinatown, SoHo, Little Italy and Tribeca neighborhoods that demonstrate how the nation's cultural, economic and artistic centers collide, collaborate and conflict. A cultural icon in SoHo for 45 years, the Pearl River Mart closed earlier this year. The owners of the Pearl River Mart will present a time capsule that exhibits the past and future of the iconic store.

"CTRL+ALT will engage the public with hands-on experiences that will showcase the collective, creative diversity of communities of color in reimagining the future," said Jeanny Kim, APAC's acting director.
"As a fast-growing body of scholarship has begun to explore, alternate realities are spaces of refuge and innovation for under-represented people," said Adriel Luis, APAC curator. "The future is presented as something that happens to us; with CTRL+ALT, we're interested in learning what kind of future we can make for ourselves."
A complete list of the more than 40 participants of the CTRL+ALT is listed on APAC's website http://smithsonianapa.org/alt/, including these New York City talents:
'DJ Spooky' (aka Paul D. Miller) is a composer, multimedia artist, editor and author. His DJ MIXER iPad app has seen more than 12 million downloads in the last year. He was the first artist-in-residence at the Metropolitan Museum of Art in New York City, and he has produced and composed work for Yoko Ono, Thurston Moore and scores of artists and award-winning films. He has been featured everywhere from Elle to CNN to SyFy.
DJ Rekha is a New York City producer, curator and educator. She is the founder of the Basement Bhangra, Bollywood Disco and co-founder of Mutiny Club nights. She was named "Ambassador of Bhangra" by the New York Times. In 2009, DJ Rekha was inducted into the New York City's Peoples' Hall of Fame. She has curated events for Celebrate Brooklyn and Central Park Summerstage and was a grand marshal of the ninth annual NYC Dance Parade in 2015. 
Edgardo Miranda-Rodriguez owns Brooklyn-based production studio, Somos Arte. He works with such brands as CoverGirl, Olay and Pantene. In addition, Miranda-Rodriguez is a curator of art shows and has designed two original art exhibitions based on Marvel comics. He is a graphic-novel producer under the Darryl Makes Comics imprint, which he co-owns with Darryl DMC McDaniels (Run DMC). He is also a writer for Marvel Comics.
Lisa Park is an American-born, Korean-raised artist living in New York. Park is a recipient of a New York Foundation for the Arts Fellowship in the category of Digital/Electronic Arts. Her recent bodies of works have attempted to poetically represent one's inner emotional state physically through technology. Her works were featured on Wired, The Creators Project, Hyperallergic, MIT Press 'A Journal of Performance and Art,' BBC's 'Technobabble,' The New York Times' Bits Blog, Time Out New York, New York Post, Daily News, PBS 'Off Book Series,' KBS Documentary and many other publications.
Saya Woolfalk is a New York-based artist who uses science fiction and fantasy to reimagine the world in multiple dimensions. With the multiyear projects No Place, The Empathics and ChimaTEK, Woolfalk has created the world of the Empathics, a fictional race of women who are able to alter their genetic make-up and fuse with plants. She has exhibited at PS1/MoMA, the Brooklyn Museum, Asian Art Museum in California, MoCA Taipei and the Studio Museum in Harlem, among others.
All talent is available for interviews. The official press preview is Nov. 11, from 6 p.m. to 7 p.m.
About Smithsonian's Asian Pacific American Center
Established in 1997, the Smithsonian Asian Pacific American Center is a national resource for discovering the consequence and complexity of the Asian Pacific American experience through innovative museum experiences online and throughout the United States. 
###
SI-565-2016