Smithsonian Open Access at One Year: What Have People Created?
February 25, 2021
News Release
Addthis Share Tools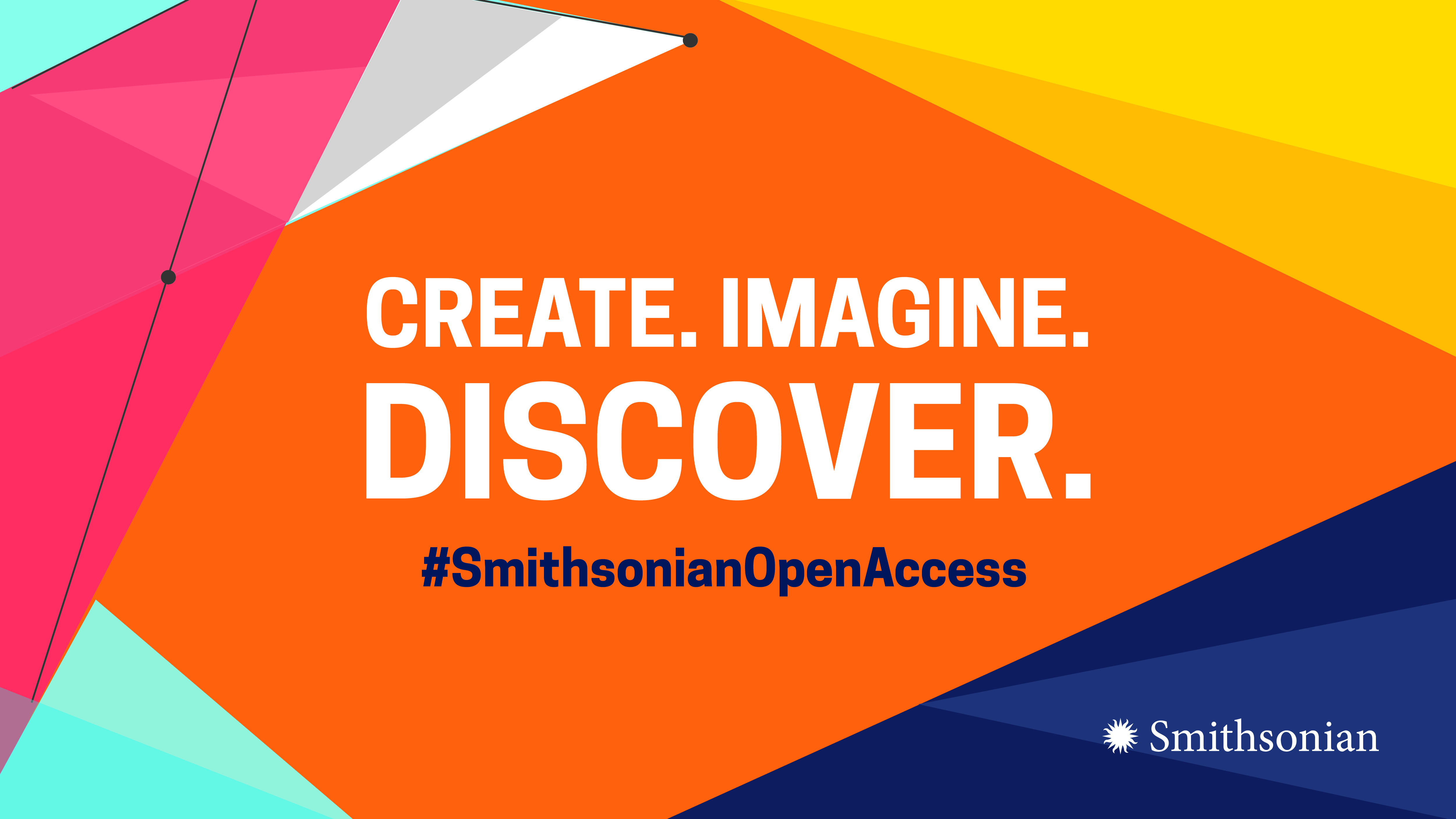 Today, Feb. 25, marks one year since the launch of Smithsonian Open Access, an initiative that removed Smithsonian copyright restrictions from millions of its digital collection images and nearly two centuries of data. Since then, creatives, researchers and collaborators around the world have been able to download, transform and share this content for any purpose, for free, without further permission from the Smithsonian.
Since the launch, the Smithsonian has continued to add items to the Open Access program on an ongoing basis. More than 3.2 million digital collection images are now part of the program, representing objects across the arts, sciences, history, culture, technology and design.
Over the past year, this content has sparked exploration, discovery and creativity, with more than 35 million views and 1.7 million downloads of Smithsonian Open Access content in 2020. A number of collaborators have created new works—from social media effects to student projects—with more innovative creations to come:
Students from the Data Visualization Program at Parsons School of Design used Smithsonian Open Access content and data to investigate questions like: What are the universal features of all Buddha sculptures in the Smithsonian collections? How many artworks are on display versus in storage? Which attributes across collections are associated with women versus men? Where on Earth are the largest gemstones? Examples of the data visualizations, visual essays and information graphics created by these students are available at https://www.si.edu/openaccess/updates/parsons-visualizations.
Facebook created augmented reality (AR) effects for 10 iconic objects from the Smithsonian's collections, from platform boots worn by The Wiz in The Wiz: The Super Soul Musical 'Wonderful Wizard of Oz' on Broadway to space shuttle Discovery. Instagram users can bring these objects into their backyard or living room, learn facts about them and share photos and videos with their friends through Instagram Stories, Reels and in their Instagram feed. Because all 10 objects are part of Smithsonian Open Access, makers can also use them in their own creations without asking permission. A guide on how to use the effects, which were built using Facebook's platform Spark AR, is available at https://dpo.si.edu/blog/do-it-for-the-gram.
The Interaction Lab at Cooper Hewitt, Smithsonian Design Museum recently launched "Activating Smithsonian Open Access" (ASOA), an open call for proposals for digital tools and interactive experiences that enable play and discovery with the Smithsonian's vast Open Access collections. From these proposals, six finalists will receive $10,000 to develop their ideas into working prototypes to be presented and used by the public. Creators will retain ownership of intellectual property developed from ASOA. A significant goal of the program is to identify compelling projects that the Interaction Lab might explore for wider use across the Smithsonian in the future. Finalists will be announced in early March, and additional information is available at www.cooperhewitt.org/activating-smithsonian-open-access. ASOA is made possible by Verizon 5G Labs.
Smithsonian Open Access remains the largest interdisciplinary source of open-access content among museums and cultural institutions. It features high-resolution 2D and 3D images of collection items, research datasets and collections metadata. All images carry a Creative Commons Zero designation, which waives the Institution's copyright and permits a greater variety of uses, both commercial and non-commercial, without the need for Smithsonian permission or payment.
The Smithsonian Open Access collections and more creations people have made with this content are available at si.edu/OpenAccess.
About the Smithsonian
Since its founding in 1846, the Smithsonian Institution has been committed to inspiring generations through knowledge and discovery. It is the world's largest museum, education and research complex, consisting of 19 museums, the National Zoological Park, education centers, research facilities, cultural centers and libraries. There are more than 6,300 Smithsonian employees and 6,900 volunteers. The total number of objects, works of art and specimens at the Smithsonian is estimated at nearly 155 million, of which nearly 146 million are scientific specimens at the National Museum of Natural History.
# # #
SI-60-2021