Smithsonian Media Announces Exclusive Release of "Frank Sinatra: Lost and Found—The Radio Years" CD
Album Contains 24 Previously Unreleased Performances in Celebration of Sinatra's 100th Birthday
November 17, 2015
News Release
Addthis Share Tools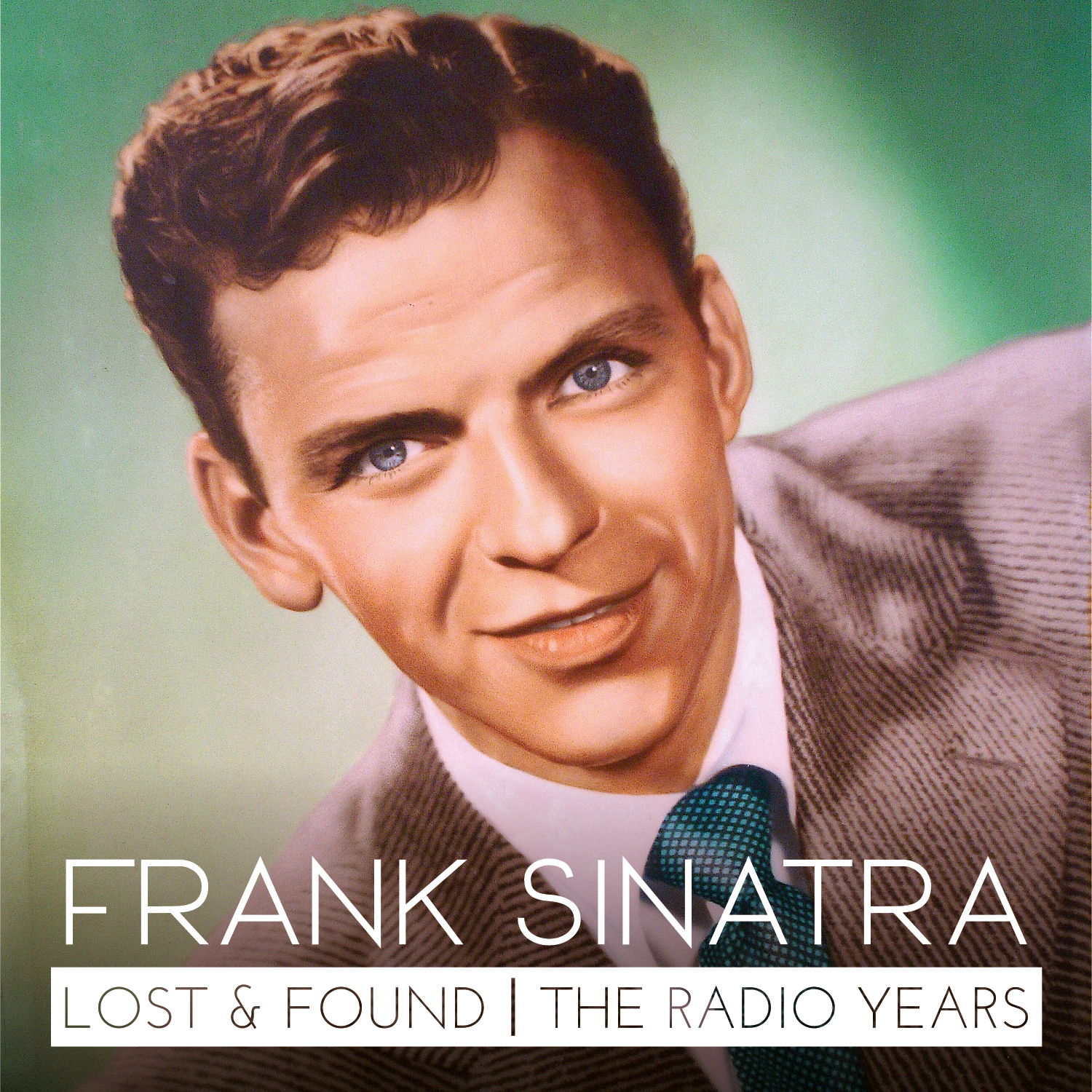 The Smithsonian has announced the exclusive release of Frank Sinatra: Lost and Found—The Radio Years in partnership with Sony Music's Legacy Recordings. The album consists of 26 recordings done exclusively for radio in the 1940s and 1950s; 12 songs were never recorded commercially by Sinatra. The songs that he later recorded are heard on this disc with musical backings that are significantly different from those done commercially.
The CD is available through the Smithsonian's website and at Smithsonian museum stores for $14.99. Sony Music's Legacy Recordings also will release a larger box set entitled Frank Sinatra: A Voice on Air (1935–1955) later this month.
Sinatra (b. 1915–d. 1998), sometimes referred to as "Ol' Blue Eyes" or simply "The Voice," performed for more than six decades and sang more than 1,200 songs in his distinctive rich baritone. "Few other singers have had such a profound impact on American music as Frank Sinatra," said John Edward Hasse, curator of American music at the National Museum of American History. "Sinatra's recordings are one of America's finest bodies of recorded song."
"Smithsonian Media is excited to expand into the music realm with the exclusive Frank Sinatra: Lost and Found—The Radio Years," said Steve Giannetti, Smithsonian Media's chief revenue officer. "Partnering with Sony Music's Legacy Recordings on this venture allows the Smithsonian to add luster to its vast musical archive."
Released in conjunction with what would have been Sinatra's 100th birthday (Dec. 12, 1915), the CD offers a glimpse into the prolific singer's live radio performances. The project involved a modern-day musical treasure hunt through a vast pool of original master transcription discs that have been preserved and meticulously archived thanks to the foresight of several noted collectors, historians and the Sinatra family. All of the songs have been carefully restored and remastered in high resolution from the original glass-and-aluminum radio-transcription discs and magnetic-tape masters by three-time Grammy-winning recording engineer Andreas Meyer and Sinatra producer Charles L. Granata.
"The greatest pleasure that a record producer or sound archivist can experience is the thrill of unexpectedly stumbling upon lost gems—elusive performances that an artist may have recorded at home or taped during a rehearsal session, but that remained unknown," said Granata. "The selections on this CD represent a handful of the very best Sinatra radio performances."
In an introduction to the CD series, producer and author (Sinatra and the Great Song Stylists, 1972) Ken Barnes (1933–2015) said, "The choice of songs that he sang on his radio programs of the 1940s and 1950s was left entirely to Frank, and it's interesting to note just how many classic American standards were performed on these shows that he never recorded commercially—such classics as "Summertime," "The Trolley Song" and "I'll Get By."
Concert and Display
In addition to releasing Frank Sinatra: Lost and Found—The Radio Years, the Smithsonian Jazz Masterworks Orchestra will feature Sinatra songs during a concert in the new Wallace H. Coulter Performance Plaza at the National Museum of American History Friday, Dec. 4, at 7:30 p.m.
"Frank Sinatra: The Centennial of an American Idol," the companion display, will showcase the talent and life of one of the nation's most influential artists. Included are Sinatra's hat and raincoat, a hand-made bow tie of the type his wife made for him to throw to eager bobby-soxers in the 1940s, movie posters, sheet music, record-album covers and a rare copy of Tips on Popular Singing, which Sinatra wrote with the help of his vocal coach.
The display at the museum coincides with the museum's holiday festival Dec. 4–6, which also will feature a screening of Sinatra's famous film Pal Joey.
For more information or to purchase Frank Sinatra: Lost and Found—The Radio Years, visit www.smithsonianmag.com/sinatra. Smithsonian Jazz Masterworks Orchestra concert tickets are available at Sinatra: His Way. The exhibition opens Nov. 20 and continues through April 1, 2016. Admission is free; museum hours are 10 a.m.–5:30 p.m. seven days a week.
About Smithsonian Media
Smithsonian Media is composed of its flagship publication, Smithsonian magazine, as well as Air & Space, Smithsonian Books and the Smithsonian Media Digital Network. In addition, Smithsonian Media oversees the Smithsonian's minority interest in the Smithsonian Channel, a joint venture between the Institution and CBS/Showtime. Smithsonian Media is a division of Smithsonian Enterprises, the revenue-generating business unit of the Institution. The Smithsonian is the world's largest museum and research complex consisting of 19 museums and galleries, the National Zoological Park and nine research facilities. Approximately 30 million people from around the world visit the museums annually.
About the National Museum of American History
Through incomparable collections, rigorous research and dynamic public outreach, the National Museum of American History explores the infinite richness and complexity of American history. The museum helps people understand the past in order to make sense of the present and shape a more humane future. For more information, visit http://americanhistory.si.edu. The museum is located at 14th Street and Constitution Avenue N.W., and is open daily from 10 a.m. to 5:30 p.m. (closed Dec. 25). Admission is free. For Smithsonian information, the public may call (202) 633-1000.
# # #
SI-447-2015