Smithsonian Latino Center Expands Its Latino Virtual Museum
Significant Sponsorship from Target Corp. Will Increase STEAM Opportunities
December 5, 2013
News Release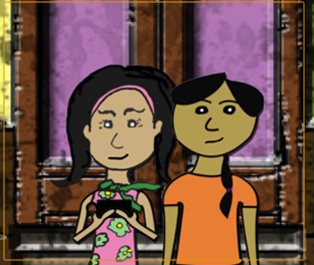 The Smithsonian Latino Center will expand its Latino Virtual Museum in 2014 with support from Target Corp. This expansion will include an increase of its virtual products and expansion of its current pilot sites.
The museum's virtual products include a bilingual educator tool kit that highlights Smithsonian digital collections and is available online to teachers across the country. The tool kit will include animation shorts of Smithsonian projects, teacher training e-publications, immersion games, Web books and digital objects that apply 3-D and augmented-reality technologies. These resources will assist educators when teaching STEAM (Science, Technology, Engineering, Arts and Math) subjects and will be available through iTunes University.  
In 2014, the Latino Center will also expand its pilot sites for its virtual museum. Currently it partners with the University of Texas El Paso and its Cyber-Share Center for Excellence and Academic Technologies department; the Immersive Education Initiative, an international non-profit consortium; and the National Girls Collaborative. These partnerships have enhanced teacher preparedness in STEAM and aided in improving outreach and mentoring opportunities for Latinos.
"Target's support will ensure that our online resources are shared with students, families and teachers nationwide," said Eduardo Díaz, director of the Smithsonian Latino Center. "We need to increase the numbers of Latino students participating in STEAM fields, ensuring that they can be competitive in the 21st century."
Launched in 2009, the Latino Virtual Museum is an innovative lab for online games, simulations and virtual worlds that highlights Smithsonian art and science collections. The virtual museum enhances visitor knowledge and appreciation of Latino cultural heritage through online activities and, in 2013, it had more than 900,000 visitors.
The Smithsonian Latino Center is a division of the Smithsonian that ensures Latino contributions to art, science and the humanities are highlighted, understood and advanced through the development and support of public programs, scholarly research, museum collections and educational opportunities at the Smithsonian and its affiliated organizations across the U.S. More information about the Center's Latino Virtual Museum is available here.
# # #
SI-480-2013