Smithsonian Journeys Announces New Availability and Significant Savings on Upcoming Autumn Cruises Close to Home
Features East- and West-Coast Destinations
August 31, 2010
News Release
Addthis Share Tools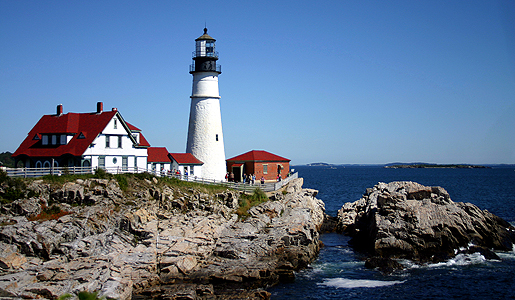 Travelers still looking for a short cruise getaway this autumn only need to look to Smithsonian Journeys for two special opportunities. The Smithsonian's educational travel program has new availability for two distinctive cruises close to home at significant savings.
Due to high demand, Smithsonian Journeys announces a new departure of its popular "Voyage in the Wake of Lewis and Clark" (Oct. 24-30) with prices starting from $3,830. All details, photographs and a video can be found at SmithsonianJourneys.org/LewisClark.
This expedition cruise features the pristine landscapes seen by Lewis and Clark along the Columbia and Snake rivers. Travelers venture out to explore up close by kayak and Zodiac boat and take short hikes and nature walks to see wildlife and ancient Native American petroglyphs. Other special highlights include a jet-boat ride up the Snake River into Hells Canyon, Multnomah Falls in the Columbia River Gorge and the lush wine country of the Columbia River Valley (and onboard wine tasting). The cruise concludes near Fort Clatsop, the full-scale replica of Lewis and Clark's destination in the winter of 1805. This expedition cruise takes place aboard the National Geographic Sea Bird. With accommodations for only 62 guests, the ship features a casual, comfortable ambiance so guests can easily converse with the Smithsonian historian on deck and during meals. 
Travelers who wish to explore the East Coast can enjoy cool weather and brilliant fall foliage on "Canada's Maritime Provinces and Coastal Maine" (Oct. 4-14). Beat-the-heat prices from $6,995 feature savings of $3,000 off certain cabins if booked by Sept. 15. Details and photographs can be found at SmithsonianJourneys.org/CanadaMaritimes.
This small-ship luxury cruise aboard the elegant Clelia II explores the cultural and natural wonders of Maine's Bar Harbor and Portland and Canada's Newfoundland and Nova Scotia. Itinerary highlights include the Fortress of Louisbourg National Historic Site, often called the "Williamsburg of Canada," Acadia National Park and charming Bar Harbor on Maine's rocky coast. Travelers will be accompanied by Smithsonian expert Donald Grady Shomette, a well-known maritime archaeologist who will talk about famous shipwrecks of the region and other topics. The 100-guest Clelia II offers small-ship luxury, with lovely accommodations, fine meals and comfortable elegance.
About Smithsonian Journeys
Smithsonian Journeys is the Smithsonian Institution's travel program, with more than 40 years dedicated to life-enriching experiences worldwide. The Smithsonian is known for "Inspiring Generations through Knowledge and Discovery," which is central to Smithsonian Journeys and its more than 150 expert-led international and domestic tours featuring exclusive access and unforgettable experiences. For more information, call toll-free 1 (877) 338-8687 or visit www.SmithsonianJourneys.org.
About Smithsonian Institution
Founded in 1846, the Smithsonian is the world's largest museum and research complex consisting of 19 museums and galleries, the National Zoological Park and nine research facilities. There are 6,000 Smithsonian employees, including approximately 500 scientists, and more than 6,500 volunteers. There were approximately 30 million visits from around the world at the Smithsonian in 2009 with more than 188 million visits to the Smithsonian websites. The total number of objects, works of art and specimens at the Smithsonian is estimated at 137 million.
# # #
SI-384-2010