Smithsonian Journeys Announces 2011 Tours
New Ways to Experience the World for a New Generation of Travelers
June 16, 2010
News Release
Addthis Share Tools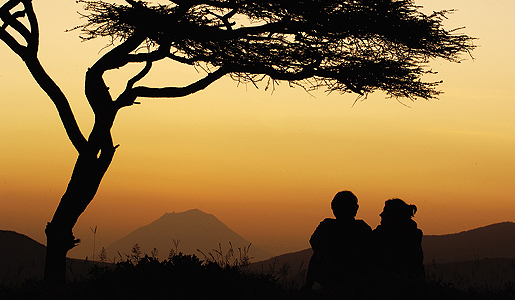 Smithsonian Journeys has announced its 2011 tours, with more than 200 departures to destinations throughout the United States and to 80 countries worldwide. With a broad selection of destinations, themes and modes of travel, Journeys provides more ways than ever to experience the cultural and natural treasures of all seven continents. All tours are enhanced with behind-the-scenes access and top experts who provide in-depth lectures and informal commentary designed to increase visitors' understanding of their destination.
Among more than 15 European journeys, travelers can go behind the scenes with museum experts on "Insider's Florence" (Nov. 12-19, 2011, from $5,250), meet mystery writers and explore the settings used in their stories on "Mystery Lover's England and Scotland" (Oct. 13-22, 2011, from $5,995) and experience traditional, historic accommodations while visiting World Heritage sites in Spain and Portugal on "Paradores and Pousadas" (multiple departures, from $4,895 including airfare). Comprehensive cultural tours in Asia include such destinations as China, Vietnam, Japan and India, all of which feature special occasions to dine with a family, participate in a cooking lesson, or take part in other types of direct cultural immersion. During the new "Classic China and Tibet" (multiple departures, from $5,395 including airfare) travelers visit Beijing, Xi'an, Shanghai and Tibet, and take a three-night voyage down the Yangtze River.
"We've taken special note of the different ways our travelers want to experience a destination, and have applied those insights to our most popular destinations," said Amy Kotkin, director of Smithsonian Journeys. For instance, in 2011 Smithsonian Journeys offers four distinct ways to experience the treasures of Egypt's Old Kingdom. Travelers can join "Egyptian Odyssey" an escorted tour (multiple departures February through May 2011), a family adventure (Dec. 27-Jan. 3, 2011) and a women-only departure (Nov. 23-Dec. 4, 2011). These popular tours feature visits to World Heritage sites in the company of an Egyptologist and each also offers a unique aspect such as a Nile River cruise, a special children's program or a lively discourse with Egyptian women about modern life. (Prices start from $5,750, airfare included.) "Ancient Civilizations of the Red Sea" (Jan. 23-Feb. 7, 2011) combines a five-night cruise aboard the small ship Harmony V, which calls at ports along the Red Sea, with visits to World Heritage sites in Egypt and Jordan, as well as a pre-tour extension featuring sites along the old Silk Road to Syria. (Prices start at $5,995.)
Smithsonian Journeys also offers private jet adventures, family vacations and more than 30 cruises to destinations around the world in 2011. Their U.S. tours feature special access and content through Smithsonian resources, from historic sites, performing arts festivals and artist studios to national parks and battlefields.
About Smithsonian Journeys
Smithsonian Journeys is the Smithsonian Institution's travel program, with more than 40 years dedicated to life-enriching experiences worldwide. The Smithsonian is known for "Inspiring Generations through Knowledge and Discovery," which is central to Smithsonian Journeys and its more than 150 expert-led international and domestic tours featuring exclusive access and unforgettable experiences. For more information, call toll-free 1 (877) 338-8687 or visit SmithsonianJourneys.org.
Note: Photographs are available on request.
About the Smithsonian
Founded in 1846, the Smithsonian is the world's largest museum and research complex consisting of 19 museums and galleries, the National Zoological Park and nine research facilities. There are 6,000 Smithsonian employees, including approximately 500 scientists, and more than 6,500 volunteers. Approximately 30 million people from around the world visited the Smithsonian in 2009 with more than 188 million visits to the Smithsonian websites. The total number of objects, works of art and specimens at the Smithsonian is estimated at 137 million.
# # #
SI-258-2010