Smithsonian Cultural Rescue Initiative Receives $1 Million Gift From Bank of America
January 25, 2018
News Release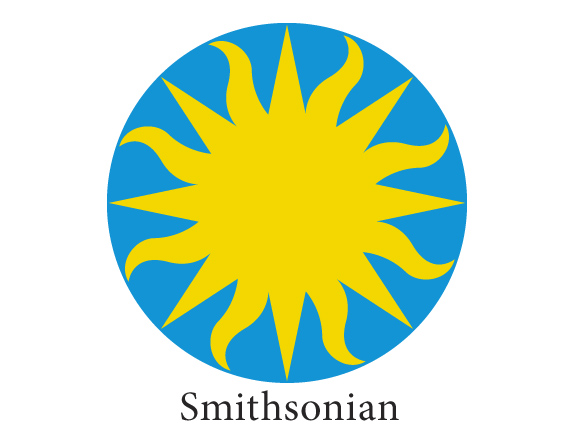 The Smithsonian Cultural Rescue Initiative announced a $1 million gift from Bank of America today at a Smithsonian-hosted dinner at the World Economic Forum in Davos, Switzerland. The gift, presented to Smithsonian Secretary David Skorton and Board of Regents Chair David Rubenstein by Bank of America Chief Executive Officer Brian Moynihan, is the largest corporate donation to the Smithsonian Cultural Rescue Initiative, and establishes Bank of America as the program's lead corporate sponsor. The gift highlights the theme of this year's forum, "Creating a Shared Future in a Fractured World," which argues for collaboration as a way of solving critical global challenges.
The Smithsonian Cultural Rescue Initiative was created in 2010 following the success of the Institution's Haiti Cultural Recovery Project. Its mission is to protect cultural heritage threatened or impacted by human-made or natural disasters and to help communities in the U.S. and around the world preserve their identities and history.
 "Safeguarding cultural heritage in the United States and around the world is fundamental to the mission of the Smithsonian," Skorton said. "Because of our expertise in areas such as conservation science and collections management, the Institution is uniquely positioned to administer a program like the Cultural Rescue Initiative, and Bank of America's generous gift will enable us to continue and expand the work we do in this important field."
"Bank of America stands by the passionate and brave men and women who work, sometimes at personal risk, to protect cherished treasures for future generations," Moynihan said. "The Smithsonian Cultural Rescue Initiative is helping enable necessary work in the U.S. and around the world, and we are proud to support it."
Since its founding, the Smithsonian Cultural Rescue Initiative has recovered and conserved more than 50,000 pieces of threatened cultural material around the world. The program has worked in countries such as Haiti, Egypt, Mali and Nepal, as well as parts of the United States including New York, Texas and Puerto Rico.
The initiative's Safeguarding the Heritage of Syria and Iraq Project was created in April 2013 as a consortium of the Smithsonian, the Penn Cultural Heritage Center at the University of Pennsylvania Museum, the American Association for the Advancement of Science and other cultural heritage organizations. By working with heritage professionals and local civil societies in these countries, the project has protected important heritage sites damaged by war and looting.
The Smithsonian Cultural Rescue Initiative also conducts disaster training for U.S. military personnel, cultural heritage professionals and first responders around the world.
Bank of America is a longstanding corporate donor to the Smithsonian. Since 1992, the company has contributed significantly to numerous Smithsonian museums and projects, largely in support of arts and culture programs. Most recently, Bank of America was a founding donor and grand-opening sponsor of the Smithsonian's newest museum, the National Museum of African American History and Culture.
# # #
SI-57-2018