Smithsonian Books Releases "Living in the Anthropocene"
Collection of Essays on the Age of Humans Available Sept. 26
September 26, 2017
News Release
Addthis Share Tools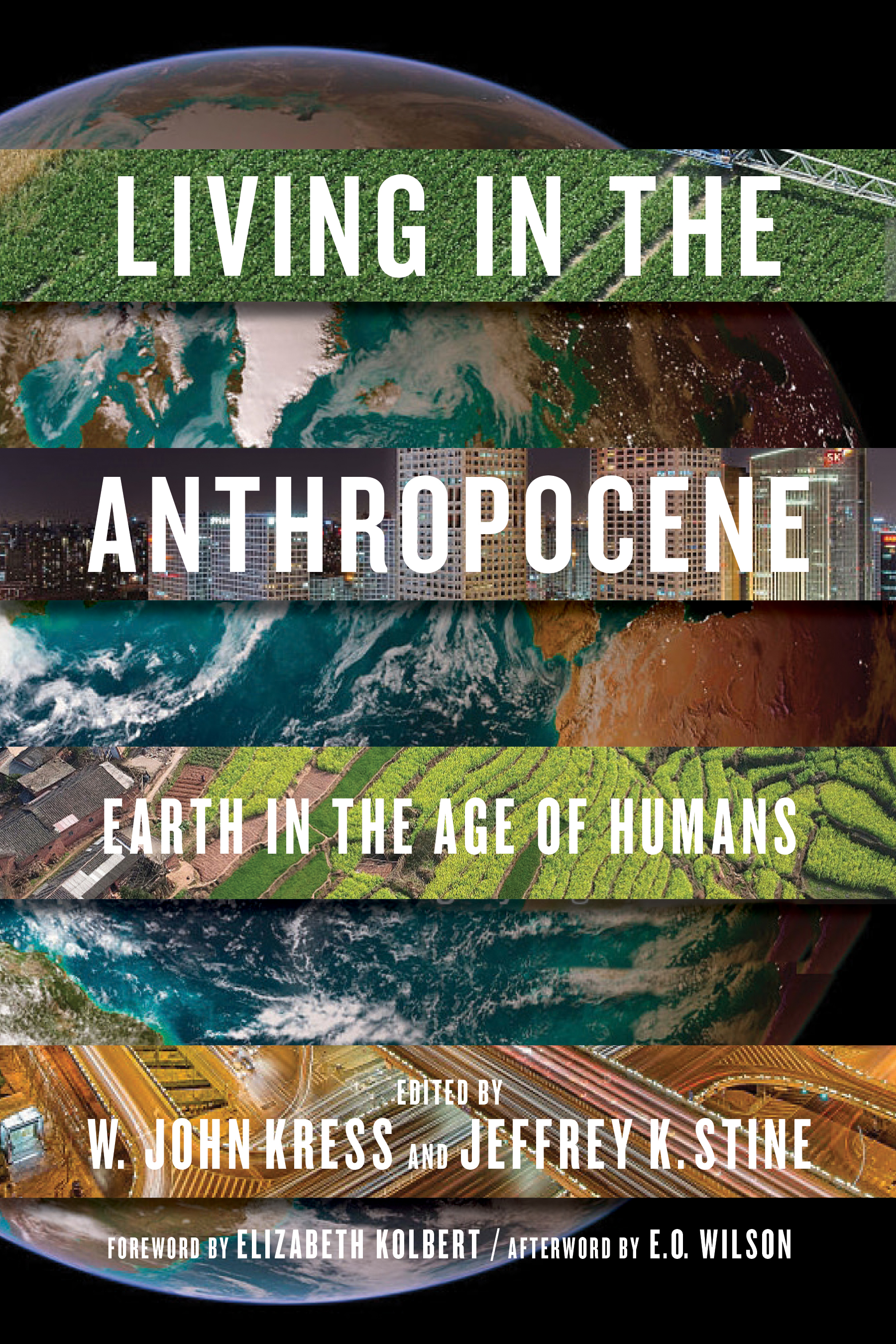 Smithsonian Books is releasing Living in the Anthropocene: Earth in the Age of Humans, edited by W. John Kress and Jeffrey K. Stine, Sept. 26. The book explores the causes and implications of the Anthropocene, or Age of Humans, from multiple points of view, including anthropological, scientific, social, artistic and economic.
Although humans arrived recently in Earth's timeline, they are driving major changes to the planet's ecosystems. Even now, the basic requirements for human life—air, water, shelter, food, nature and culture—are transforming the planet as billions of people compete for resources. These changes have become so noticeable on a global scale that scientists believe this is a new chapter in Earth's story: the Anthropocene, or Age of Humans.
Living in the Anthropocene: Earth in the Age of Humans contextualizes the era by presenting paleontological, historical and contemporary views of various human effects on Earth. It discusses environmental and biological systems that have been changed and affected; the causes of the Anthropocene, such as agricultural spread, pollution and urbanization; how societies are responding and adapting to these changes; how these changes have been represented in art, film, television and literature; and finally, offers a look toward the future of the environment and people's own lives. This important look at humankind's effect on Earth features essays by renowned, award-winning science writers Elizabeth Kolbert, E.O. Wilson and many other experts.
About the Editors
Kress, a distinguished scientist and curator of botany at the Smithsonian's National Museum of Natural History, formerly served as the Grand Challenges Consortia's director of science and the interim Under Secretary for Science at the Smithsonian. Trained in evolutionary biology, systematics and ecology, he is also the author of The Weeping Goldsmith: Discoveries in the Secret Land of Myanmar.
Stine is curator for environmental history at the Smithsonian's National Museum of American History and the author of the award-winning books Mixing the Waters: Environment, Politics, and the Building of the Tennessee-Tombigbee Waterway and America's Forested Wetlands: From Wasteland to Valued Resource.
About the Book
Title: Living in the Anthropocene
Editors: W. John Kress and Jeffrey K. Stine
On-Sale Date: 9/26/17
Price: $34.95 / Pages: 208
ISBN: 978-1-58834-601-8
Smithsonian Books
# # #
SI-526-2017