Smithsonian Books Releases "Archaeology: The Essential Guide to Our Human Past Illustrated Guide to Archaeology" Available Nov. 7
November 7, 2017
News Release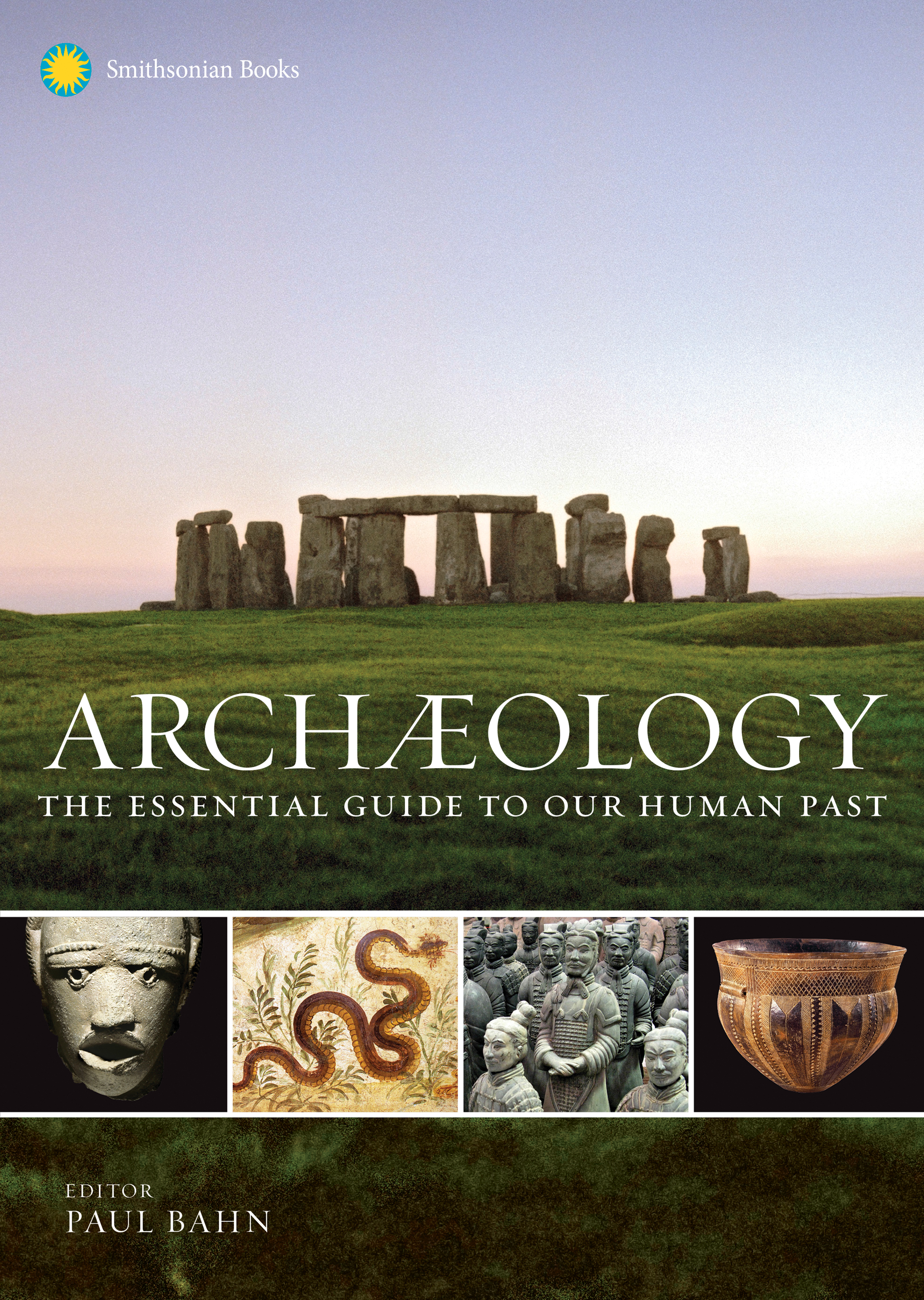 Smithsonian Books is releasing Archaeology: The Essential Guide to Our Human Past, edited by Paul Bahn, Nov. 7. The book offers a trip through time and around the globe to more than 100 major sites of archaeological importance.
This guide takes readers through the history of humankind, from the dawn of civilization through the present. It provides a tour of many key sites of archaeological importance, including the prehistoric cave paintings of Lascaux, Tutankhamun's tomb, the buried city of Pompeii and China's Terracotta Army. All of the world's most iconic sites and discoveries are here as are the lesser-known yet equally important finds, such as the world's oldest-known temple, Göbekli Tepe in Turkey.
Engaging narratives, illustrations, timelines, archaeologist profiles and informational sidebars immerse readers in the scale and significance of the more than 100 featured sites and discoveries. The book also addresses the questions that arise as humans gradually learn more about the history of the species; it features chapters on how archaeology works and how different varieties of archaeology function. Archaeology: The Essential Guide to Our Human Past offers unparalleled insight into the origins of humankind.
About the Editor
Bahn is a leading archaeological writer, translator and broadcaster. He is a contributing editor of Archaeology magazine. He has authored numerous books, most recently Images of the Ice Age.
About the Book
Title: Archaeology: The Essential Guide to Our Human Past
Editor: Paul Bahn
On-Sale Date: 11/7/17
Price: $45.00 / Pages: 576
ISBN: 978-1-58834-591-2
Smithsonian Books
# # #
SI-630-2017