The Smithsonian Associates Presents June Program Highlights
June 1, 2015
News Release
Addthis Share Tools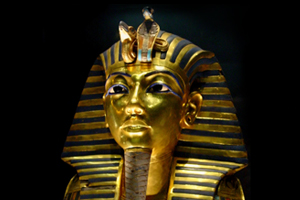 The June issue of the Smithsonian Associates' program guide features a variety of educational and cultural programs, including seminars, lectures, studio arts classes, performances for adults and children and local and regional study tours. Highlights this month include:
A Civil Evening with Steven Petrow
Wednesday, June 3; 6:45 p.m. to 8:15 p.m.
Smithsonian's S. Dillon Ripley Center
Navigating with civility (and common sense) in the ever-changing social and digital terrain can be bewildering. Steven Petrow, a Washington Post and USA Today columnist and author of five books on modern etiquette, takes on manners quandaries small and large in a conversation with Bob Witeck, founder and president of Washington, D.C.-based Witeck Communications.
Smithsonian Jazz Masterworks Orchestra: The Big-Band Pioneers
Saturday, June 13; 7:30 p.m. to 9:30 p.m.
National Museum of Natural History's Baird Auditorium
The Smithsonian Jazz Masterworks Orchestra (SJMO), led by artistic director and conductor Charlie Young, presents another concert delving into jazz's greatest works and performers, playing in small ensembles or as full orchestra. This SJMO concert pays homage to pioneers of the Big-Band Swing era, including Duke Ellington, Chick Webb, Bennie Moten and Charlie Barnet.
Tuesday, June 16; 6:45 p.m. to 8:15 p.m.
Smithsonian's S. Dillon Ripley Center
David P. Silverman, one of the leading authorities on the civilization of ancient Egypt, discusses the latest findings on Tutankhamun and how they add to people's fascination with an ancient monarch whose afterlife is one that he never could have imagined.
Tuesday, June 23; 6:45 p.m. to 8:45 p.m.
Smithsonian's S. Dillon Ripley Center
The world of competitive Scrabble is cutthroat (14 points), with byzantine (23 points) structure and arcane (8 points) rules. This distinctive subculture is brought to life by John D. Williams, who served as the executive director of the National Scrabble Association for 25 years. He explores such phenomena as vowelless words, the banned-word list and how updates to the game's official dictionary (like selfie, hashtag and bromance) reflect the changing language. Participants can come early to play; Scrabble boards will be out starting at 5:30 p.m. His new book Word Nerd: Dispatches from the Games, Grammar, and Geek Underground (WW Norton) is available for signing after the program.
# # #
SI-257-2015