Smithsonian Associates Presents December Program Highlights
December 1, 2015
News Release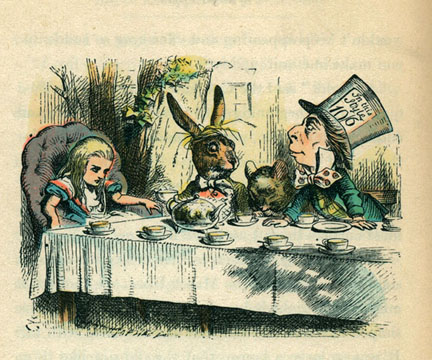 The December issue of the Smithsonian Associates' program guide features a variety of educational and cultural programs, including seminars, lectures, studio arts classes, performances for adults and children and local and regional study tours. Highlights this month include:
Washington: A History of the National City
Thursday, Dec. 3; 6:45 p.m. to 8:45 p.m.
National Museum of American History's Warner Bros. Theater
Historian Tom Lewis paints a portrait of the capital city whose internal conflicts and promise have mirrored those of America writ large. Lewis' book Washington (Basic Books) will be available for signing at the program.
Masterworks of Four Centuries Concert Series
Saturday, Dec. 5; 6:30 p.m. to 9:30 p.m. and Sunday, Dec. 6; 6:30 p.m. to 9:30 p.m.
Smithsonian Castle
The 39th season of the Smithsonian Chamber Music Society features musical masterpieces from the 17th to the early 20th century, played on some of the world's most highly prized musical instruments in this six-concert series. The season opens with Kenneth Slowik and Robert Mealy (Boston Early Music Festival Orchestra concertmaster and Juilliard Historical Performance graduate program director) completing their survey of Bach sonatas for violin and obbligato keyboard.
Unlocking the Secrets of the Pharaoh
Monday, Dec. 7; 6:45 p.m. to 8:30 p.m.
Smithsonian's S. Dillon Ripley Center
New imaging technology has offered amazing insights into the lives of ancient Egyptians when it was applied to the royal mummies in the Egyptian Museum in Cairo. Sahar Saleem, a radiology professor at Cairo University and scholar involved in the scanning, discusses how scientists are learning more about the age, cause of death and medical conditions of pharaohs and queens, and how 3-D imaging allows experts to render detailed and lifelike representations of ancient royalty.
Down the Rabbit Hole: Celebrating Alice's Adventures in Wonderland
Tuesday, Dec. 8; 6:45 p.m. to 8:30 p.m.
Smithsonian's S. Dillon Ripley Center
Author Daniel Stashower explores the life and legacy of Alice's creator, Oxford mathematician Charles Lutwidge Dodgson—better known as Lewis Carroll—and actor Scott Sedar provides a dramatic reading of favorite selections from Alice. Afterward, guests can raise a toast in celebration of this beloved masterpiece's 150th anniversary.
# # #
SI-551-2015