Smithsonian Associates Presents "A Curious Journey Through Britain"
July 1, 2019
News Release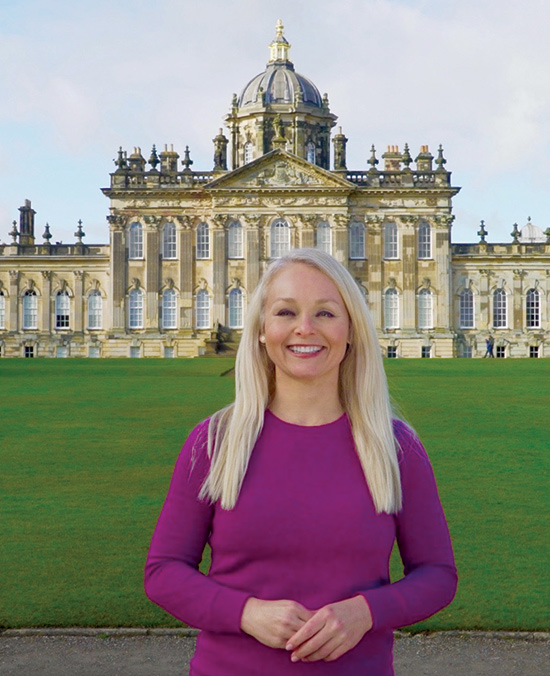 Smithsonian Associates presents an evening with Emmy-winning host, writer and executive producer of PBS' Curious Traveler, Christine van Blokland, Wednesday, July 24, at 6:45 p.m. in the Smithsonian's S. Dillon Ripley Center. At this exclusive event, van Blokland will take participants on a virtual exploration of some of the British Isles' most curious locations and secrets.
Van Blokland will draw on clips and stories from various Curious Traveler episodes filmed across Britain, exploring mysteries such as the connection between Vikings and the Yorkshire dialect, locations in England and Scotland that inspired the Harry Potter books and films and the link between Downton Abbey, King Tut and Wales' Caernarfon Castle. Participants will learn who hid what near the cliffs of the Seven Sisters in Sussex, where to find hidden symbols in Glasgow, explore underground tunnels in Edinburgh and learn the curious connection between Stonehenge, Pentre Ifan in Wales and The Circus in Bath and Salisbury Cathedral. To make the journey even better, VisitBritain will provide some British-themed gifts.
Ticket prices for the Smithsonian Associates' presentation are $45 for general admission and $30 for members. For information, the public may call (202) 633-3030 or visit www.smithsonianassociates.org. 
For more than 50 years, Smithsonian Associates—the largest museum-based education program in the world—has produced vibrant educational and cultural programming that brings the Smithsonian to life. Inspired by the Smithsonian's research, collections, and exhibitions, each year nearly 1,000 public programs spark creativity and excite learning in people of all ages.
# # #
SI-275-2019