Smithsonian Associates Presents April Program Highlights
March 31, 2017
News Release
Addthis Share Tools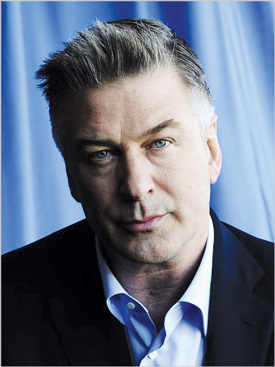 The April issue  of the Smithsonian Associates' program guide features a variety of educational and cultural programs, including seminars, lectures, studio arts classes, performances for adults and children and local and regional study tours. Highlights this month include:
Where the River Flows: Scientific Reflections on Earth's Waterways
In conjunction with the Smithsonian Conservation Commons Earth Optimism Summit
Wednesday, April 5; 6:45 p.m. to 8:15 p.m.
Smithsonian's S. Dillon Ripley Center
Drawing on his new book, Where the River Flows: Scientific Reflections on Earth's Waterways (Princeton University Press), geophysicist Sean W. Fleming examines how mathematics and physics can reveal the hidden dynamics of rivers, offering insights into the profound interrelationships that they have with landscapes, ecosystems and societies.
Tim Robbins: 2017 Benjamin Franklin Creativity Laureate Presentation
Friday, April 7; 7 p.m. to 8:15 p.m.
Smithsonian's S. Dillon Ripley Center
Smithsonian Associates and the Creativity Foundation have named Academy Award-winner Tim Robbins the recipient of the 16th annual Benjamin Franklin Creativity Laureate Award in honor of his commitment to the arts and education, as well as for the originality of his ideas. Robbins will discuss his innovative work as an actor, director, producer, writer and activist—helping incarcerated men and women envision new roles in their lives through theater.
Masterworks of Five Centuries Concert Series
Saturday, April 8, and Sunday, April 9; Lecture: 6:30 p.m. to 7:15 p.m.; Concert: 7:30 p.m. to 9:30 p.m.
National Museum of American History's Music Hall
This season the Smithsonian Chamber Music Society features masterpieces from the early 17th to the early 21st century, played on some of the world's most highly prized instruments. Artistic director Kenneth Slowik celebrates his 40th season as a member of the Smithsonian Chamber Players with a pair of all-Bach recitals.
A Conversation with Alec Baldwin
Wednesday, April 12; 7 p.m. to 8 p.m.
George Washington University's Lisner Auditorium
Following the release of his memoir Nevertheless (Harper), actor Alec Baldwin speaks with Molly Smith, artistic director at Arena Stage, about his life and career, including the private facets of his life that the book makes public, from the Washington, D.C., college student gearing up for a career in politics, the young soap actor learning from giants of the theater, the addict drawn to drugs and alcohol who struggles with sobriety, the husband and father who acknowledges his failings and battles to overcome them and the performer for whom work remains the center of everything. 
# # #
SI-181-2017