Smithsonian Associates Honors Katie Couric With John P. McGovern Award
September 10, 2019
News Release
Addthis Share Tools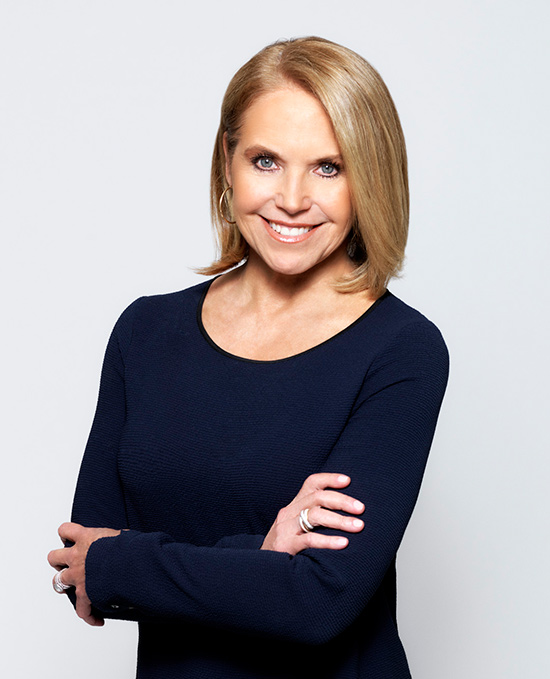 Smithsonian Associates has named Katie Couric the recipient of the 2019 John P. McGovern Award. The award presentation Tuesday, Nov. 12, at 6:45 p.m. at the National Museum of Natural History's Baird Auditorium will highlight an evening in which Couric discusses her career, her own work and collaborations in new media and how the issues and causes for which she advocates connect to her role as a journalist.
Couric's 40-year career in the public eye includes anchor posts on the Today show, CBS' nightly news program and Yahoo News, as well as her work as a producer, author, documentary film maker, podcast host and founder of her own media company. That longevity and visibility—spanning traditional broadcast media and emerging digital platforms—have made Couric one of most influential and recognizable of American journalists.
Couric has leveraged that visibility to bring attention to issues that matter to her, most notably in her advocacy for cancer awareness. This highly personal campaign led her to become one of the founders of Stand Up to Cancer and the National Colorectal Research Alliance.
Projects of Katie Couric Media have explored how the idea of gender has evolved throughout the years, the stories of successful women in a variety of professional fields and how people approach some of the most divisive subjects and themes in the nation.
The award, established by an endowment to the Smithsonian by noted physician, educator, author and philanthropist John P. McGovern, provides a platform to address issues of national and global importance that bridge the sciences and humanities.
Ticket prices for the Smithsonian Associates' presentation are $35 for general admission and $25 for members. For information, the public may call (202) 633-3030 or visit www.smithsonianassociates.org.  
For more than 50 years, Smithsonian Associates—the largest museum-based education program in the world—has produced vibrant educational and cultural programming that brings the Smithsonian to life. Inspired by the Smithsonian's research, collections and exhibitions, each year nearly 1,000 public programs spark creativity and excite learning in people of all ages.
# # #
SI-362-2019