Smithsonian American Art Museum Announces 2014–2015 Fellowship Appointments
June 4, 2014
News Release
Addthis Share Tools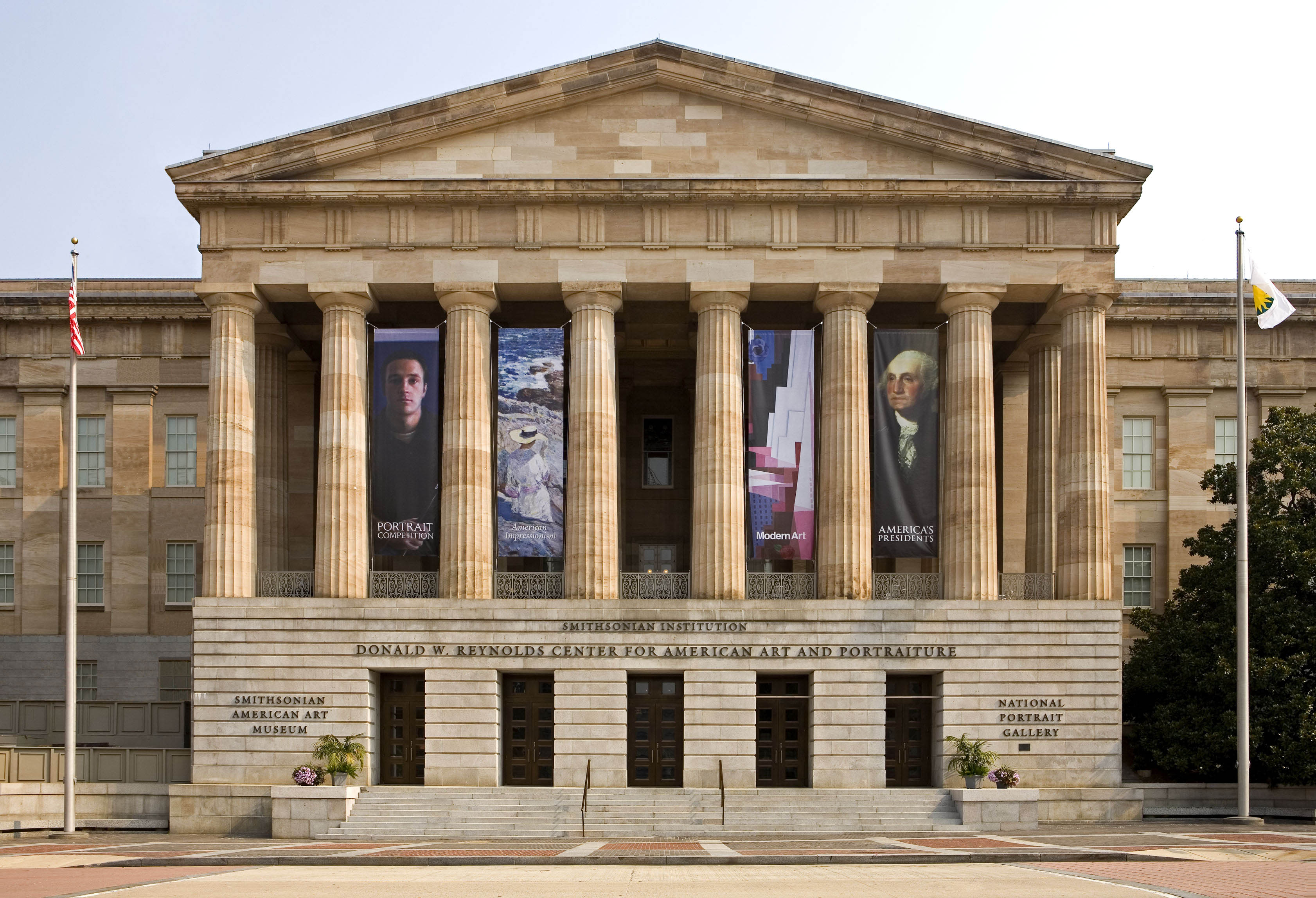 The Smithsonian American Art Museum will host 18 new fellows for the 2014–2015 academic year. The museum's program grants awards for scholars and students to pursue research at the museum, including senior, predoctoral and postdoctoral fellowships.
            The 2014–2015 museum fellows are:
Lauren Applebaum—Joe and Wanda Corn Predoctoral Fellow, University of Illinois at Urbana-Champaign; "Elusive Matter, Material Bodies: American Art in the Age of Electronic Mediation, 1865-1918"
Kirill Chunikhin—Terra Foundation Predoctoral Fellow in American Art, Jacobs University Bremen; "Representation and Reception of American Visual Art in the USSR during the Cold War"
Jennifer Cohen—William H. Truettner Predoctoral Fellow, University of Chicago; "Fantastic Boxes: Shop Windows and Surrealist Space in Wartime New York"
Laura Fravel—George Gurney Predoctoral Fellow, University of North Carolina at Chapel Hill; "Gazing Westward: The Quest for Unity in American Art Displays at the World's Fairs, 1876-1916"
Diana Greenwald—predoctoral fellow, University of Oxford; "Charting a Canonical Trajectory: Understanding Structural Constraints and Sample Bias in the Study of 19th-Century American Art"
Patrick Hagopian—Patricia and Phillip Frost Senior Fellow, Lancaster University; "The Concept of the Heroic in Recent Commemorative Public Statuary in Washington, D.C."
Nicholas Hartigan—Committee on Institutional Cooperation-Smithsonian predoctoral fellow, University of Michigan; "The Changing Function of Public Sculpture"
Katherine Jentleson—Douglass Foundation Predoctoral Fellow in American Art, Duke University; "Gatecrashers: The First Generation of Outsider Artists in America"
Hayan Kim—predoctoral fellow, University of Illinois at Urbana-Champaign; "Play: Early Video Art and the American Television Ecosystem"
Ellen Macfarlane—predoctoral fellow, Princeton University; "Seeing Plus: Group f.64 Photography and the Political"
Katherine Markoski—postdoctoral fellow, independent scholar; "The Imagination of Community: Artistic Practice at Black Mountain College"
Rachel Middleman—postdoctoral fellow, Utah State University; "Radical Eroticism: Women, Art, and the Transformation of Sexual Aesthetics in the 1960s"
Jennifer Stettler Parsons—Sara Roby Predoctoral Fellow in 20th-Century American Realism, University of Virginia; "John Sloan: Between Philadelphia and New York, 1892-1907"
Nina Schleif—Terra Foundation Senior Fellow in American Art, Bavarian State Art Museums; "Warhol's Drawings of the Fifties: Sources, Techniques, Meanings"
Juliet Sperling—Wyeth Foundation Predoctoral Fellow, University of Pennsylvania; "Animating Flatness: Seeing Moving Images in American Painting and Mass Visual Culture, 1820-95"
Taylor Walsh—Joshua C. Taylor Predoctoral Fellow, Harvard University; "Medium at the Margins: Bruce Nauman, 1965-72"
Han-Chih Wang—Terra Foundation Predoctoral Fellow in American Art, Tyler School of Art, Temple University; "The Profane and Profound: American Road Photography from 1930 to the Present"
ShiPu Wang—Terra Foundation Senior Fellow in American Art, University of California, Merced; "The Other American Moderns"
Since 1970, the museum has hosted more than 550 scholars who now occupy positions in academic and cultural institutions across the United States and in Australia, Asia, the Caribbean, Europe, the Middle East and South America. Fellowship opportunities include the Joe and Wanda Corn Fellowship for research that spans American art and American history; the Douglass Foundation Fellowship; the Patricia and Phillip Frost Fellowship for research in American art and visual culture; the George Gurney Fellowship; the James Renwick Fellowship in American Craft; the Sara Roby Fellowship in 20th-Century American Realism; the Joshua C. Taylor Fellowship; the Terra Foundation for American Art Fellowships for the cross-cultural study of art of the United States; the William H. Truettner Fellowship; and the Wyeth Foundation Predoctoral Fellowship for the study of the traditions of American art. The museum also hosts fellows supported by the Smithsonian's general fellowship fund. For additional information, call (202) 633-8353 or email americanartfellowships@si.edu. The deadline for applications is Jan. 15, 2015.
The museum maintains six online art-research databases with more than a half million records, including the Inventories of American Painting and Sculpture that document more than 400,000 artworks in public and private collections worldwide and extensive photographic collections documenting American art and artists. An estimated 180,000-volume library specializing in American art, history and biography is shared with the Smithsonian's National Portrait Gallery. An active publications program of books, catalogs and the critically acclaimed peer-reviewed journal for new scholarship American Art complements the museum's exhibitions and educational programs.
About the Smithsonian American Art Museum
The Smithsonian American Art Museum celebrates the vision and creativity of Americans with artworks in all media spanning more than three centuries. Its National Historic Landmark building is located at Eighth and F streets N.W., above the Gallery Place/Chinatown Metrorail station. Museum hours are 11:30 a.m. to 7 p.m. daily (closed Dec. 25). Admission is free. Follow the museum on Twitter, YouTube, Tumblr, Instagram, Facebook, Flickr, Pinterest, iTunes U and ArtBabble. Museum information (recorded): (202) 633-7970. Smithsonian Information: (202) 633-1000. Website: americanart.si.edu.
# # #
SI-278-2014