"Sharing Honors and Burdens: Renwick Invitational 2023" Opens May 26 at the Renwick Gallery of the Smithsonian American Art Museum
Exhibition Features New Work by Six Native Artists
March 9, 2023
News Release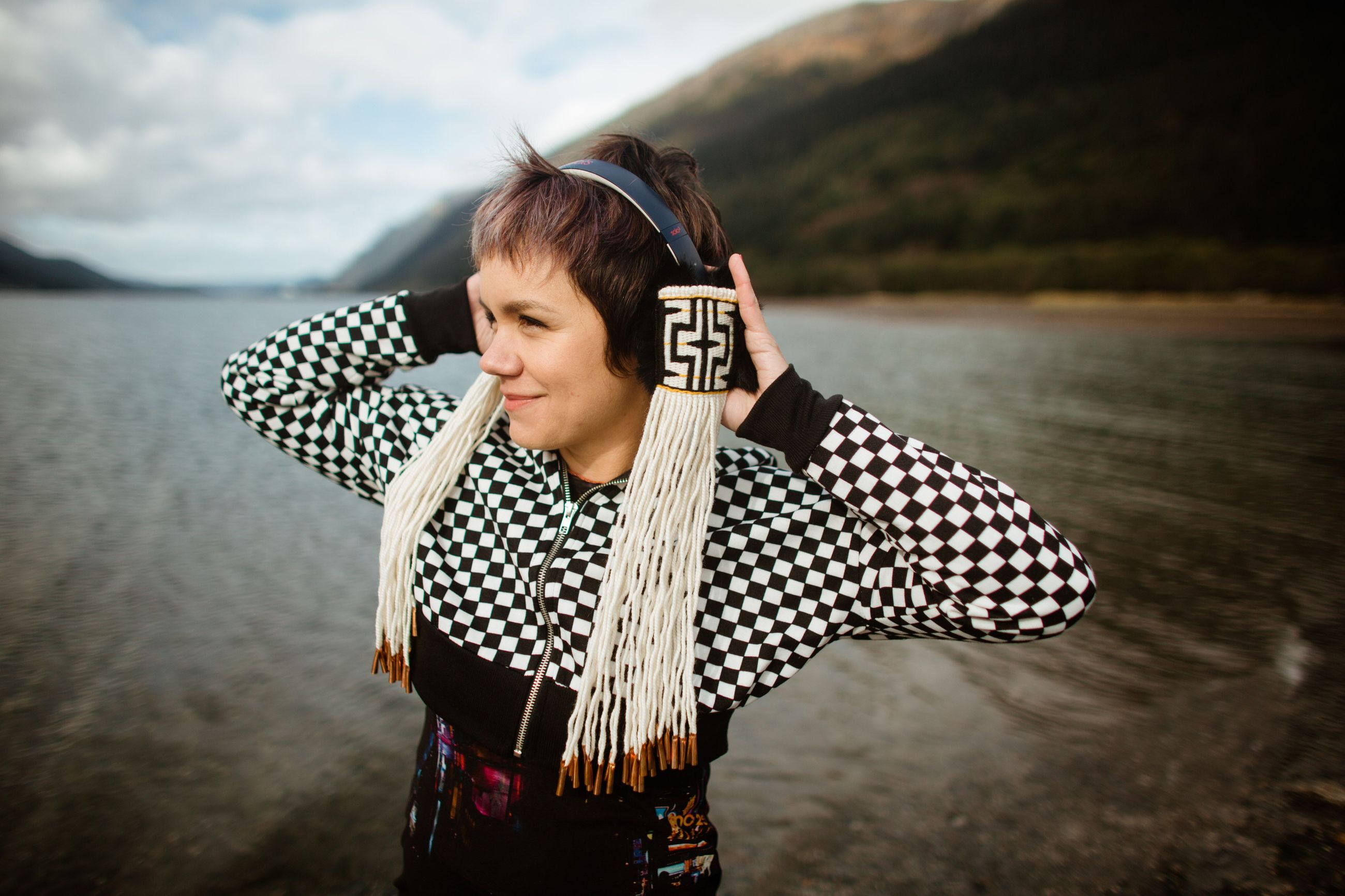 "Sharing Honors and Burdens: Renwick Invitational 2023" focuses on fresh and nuanced visions by six Native American or Alaska Native artists who express the honors and burdens that connect people to one another. The more than 50 artworks in the exhibition arise from traditions of making that honor family, community or clan, and require broad community participation. Six artists—Joe Feddersen (Arrow Lakes/Okanagan), Lily Hope (Tlingit), Ursala Hudson (Tlingit), Erica Lord (Athabaskan/Iñupiat), Geo Neptune (Passamaquoddy) and Maggie Thompson (Fond du Lac Ojibwe)—analyze the present moment by evoking historical practices and potential futures. Their works are often culturally specific, yet they communicate across cultural boundaries.
The exhibition is on view from May 26 through March 31, 2024, at the museum's Renwick Gallery in Washington, D.C. It is organized by guest curator Lara M. Evans (Cherokee Nation), founding director of the Research Center for Contemporary Native Arts at the Institute of American Indian Arts in Santa Fe, New Mexico, and current vice president of Programs for First Peoples Fund, with Nora Atkinson, the Fleur and Charles Bresler Curator in Charge at the Renwick Gallery.
Feddersen is a printmaker, glass artist and basket maker who creates geometric patterns sourced from everyday life. Lord, a multimedia artist, crafts beaded burden straps and sled-dog blankets with abstracted representations of the diseases that disproportionately impact Native and other marginalized communities. Neptune is a master basket maker, activist and educator who uses colorful narrative to emphasize the honor and burden of keeping tradition alive. Hope and Hudson, who are sisters, weave labor-intensive textiles that convey Tlingit values of reciprocity and balance, maintaining cultural integrity while experimenting with new forms and materials. Thompson, a textile artist, creates large-scale works that explore the intersections of grief and trauma with honor, beauty and healing.
"Sharing Honors and Burdens: Renwick Invitational 2023" is the 10th installment of the series. Established in 2000, the Renwick Invitational showcases emerging and mid-career makers deserving of wider national recognition. This year's exhibition features Native American and Alaska Native artists for the first time, reinforcing a commitment by the museum to contemporary Native American artists and Indigenous voices through acquisitions and exhibitions.
The artists were selected by a panel of distinguished jurors, including Evans; Miranda Belarde-Lewis (Zuni/ Tlingit), independent curator and the Jill and Joe McKinstry Endowed Faculty Fellow of Native North American Indigenous Knowledge at the University of Washington's iSchool; and Anya Montiel (Mexican/ Tohono O'odham descent), curator at the Smithsonian's National Museum of the American Indian. 
Book
An exhibition catalog is forthcoming, co-published by the Smithsonian American Art Museum and the University of Washington Press, with essays by Evans, Belarde-Lewis and Montiel. 
Credit
The "Sharing Honors and Burdens: Renwick Invitational 2023" is organized by the Smithsonian American Art Museum. The Ryna and Melvin Cohen Family Foundation Endowment provides support for the Renwick Invitational. The Cohen Family's generosity in creating this endowment helps make possible this series highlighting outstanding craft artists who are deserving of wider national recognition.  
Additional support has been provided by the Elizabeth Firestone Graham Foundation, the Lannan Foundation, The Robert Lehman Foundation, the Smithsonian's National Museum of the American Indian, The Andy Warhol Foundation for the Visual Arts, the Windgate Foundation and the Wyeth Foundation for American Art.
About the Smithsonian American Art Museum
The Smithsonian American Art Museum is the flagship museum in the United States for American art and craft. It is home to one of the most significant and inclusive collections of American art in the world. The museum's main building, located at Eighth and G streets N.W., is open daily from 11:30 a.m. to 7 p.m. The museum's Renwick Gallery, a branch museum dedicated to contemporary craft, is located on Pennsylvania Avenue at 17th Street N.W. and is open daily from 10 a.m. to 5:30 p.m. Check online for current hours and admission information. Admission is free. Follow the museum on Facebook, Instagram, Twitter and YouTube. Smithsonian information: (202) 633-1000. Museum information (recorded): (202) 633-7970. Website: americanart.si.edu.
# # #
SI-79-2023