Postmaster General's Collection Comes to the Smithsonian
May 25, 2010
News Release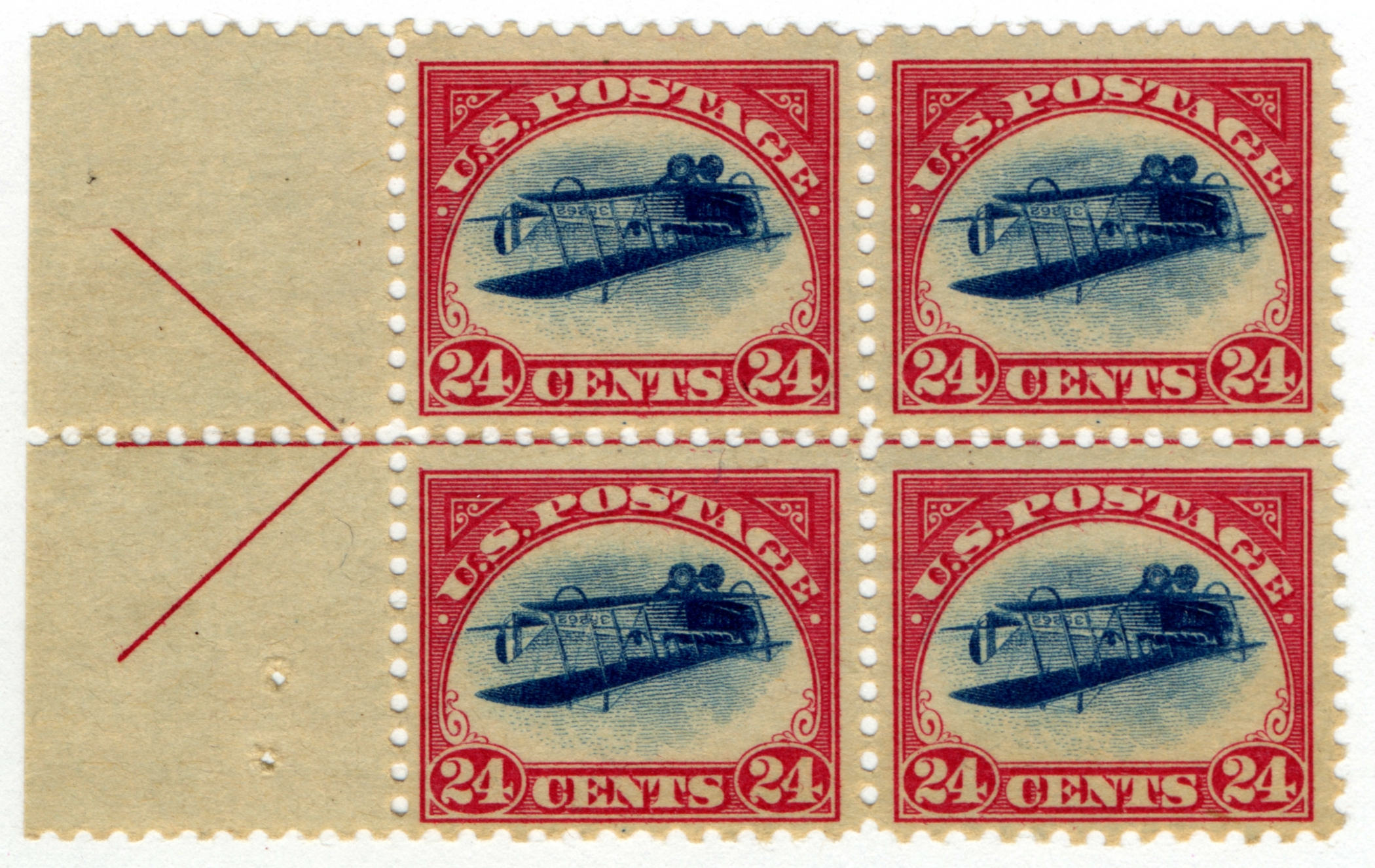 The Postmaster General's Collection is coming to the Smithsonian's National Postal Museum on long-term loan from the U.S. Postal Service. Elements of the collection will be displayed in the William H. Gross Stamp Gallery when it opens in 2012.
The Postmaster General's Collection began in the 1860s as a modest set of Post Office Department files filled with records and a small sampling of stamps. Now, thousands of stamps later, the same archive has become a one-of-a-kind philatelic resource with unusual, rare and unique holdings.
The collection, located at Postal Service headquarters in Washington, D.C., will be fully documented, sealed and transferred across town to the National Postal Museum beginning later this year.
   A sampling of items includes:
Die proofs of the most famous stamp error in history, the inverted Jenny airmail stamp

First federal stamps produced: the 1847 5-cent Benjamin Franklin stamp and the 10-cent George Washington stamp

Envelope that Apollo 15 astronauts postmarked on the moon
The collection may best be known for its extensive holding of U.S. die proofs —proofs made from the dies on which stamp designs are engraved. The collection also contains rejected and approved stamp designs, color proofs, uncut press sheets, full panes of stamps and historic artifacts.
"Over the years, the Postal Museum has amassed one of the finest philatelic collections for visitors, researchers and educators," said Allen Kane, director of the museum. "We are excited to continue to enhance our 6 million objects with a phenomenal collection that has been 100 years in
the making."
"The Postal Service is proud that the National Postal Museum will serve as curator for this unique collection," said Postmaster General John Potter. "It's exciting to know that the American public will soon be able to see this collection in the new William H. Gross Stamp Gallery."
The National Postal Museum staff is devoted to presenting the colorful and engaging history of the nation's mail service and showcasing one of the largest and most comprehensive collections of stamps and philatelic material in the world. The museum is located at 2 Massachusetts Avenue N.E., Washington, D.C., across from Union Station. The museum is open daily from 10 a.m. to 5:30 p.m. (closed Dec. 25). For more information about the Smithsonian, please call (202) 633-1000. Visit the museum website at www.postalmuseum.si.edu.
# # #
SI-215-2010