"orchids: A MOMENT" Opens Jan. 14
Highlighting the Orchid as an Object of Art and Beauty
January 4, 2017
News Release
Addthis Share Tools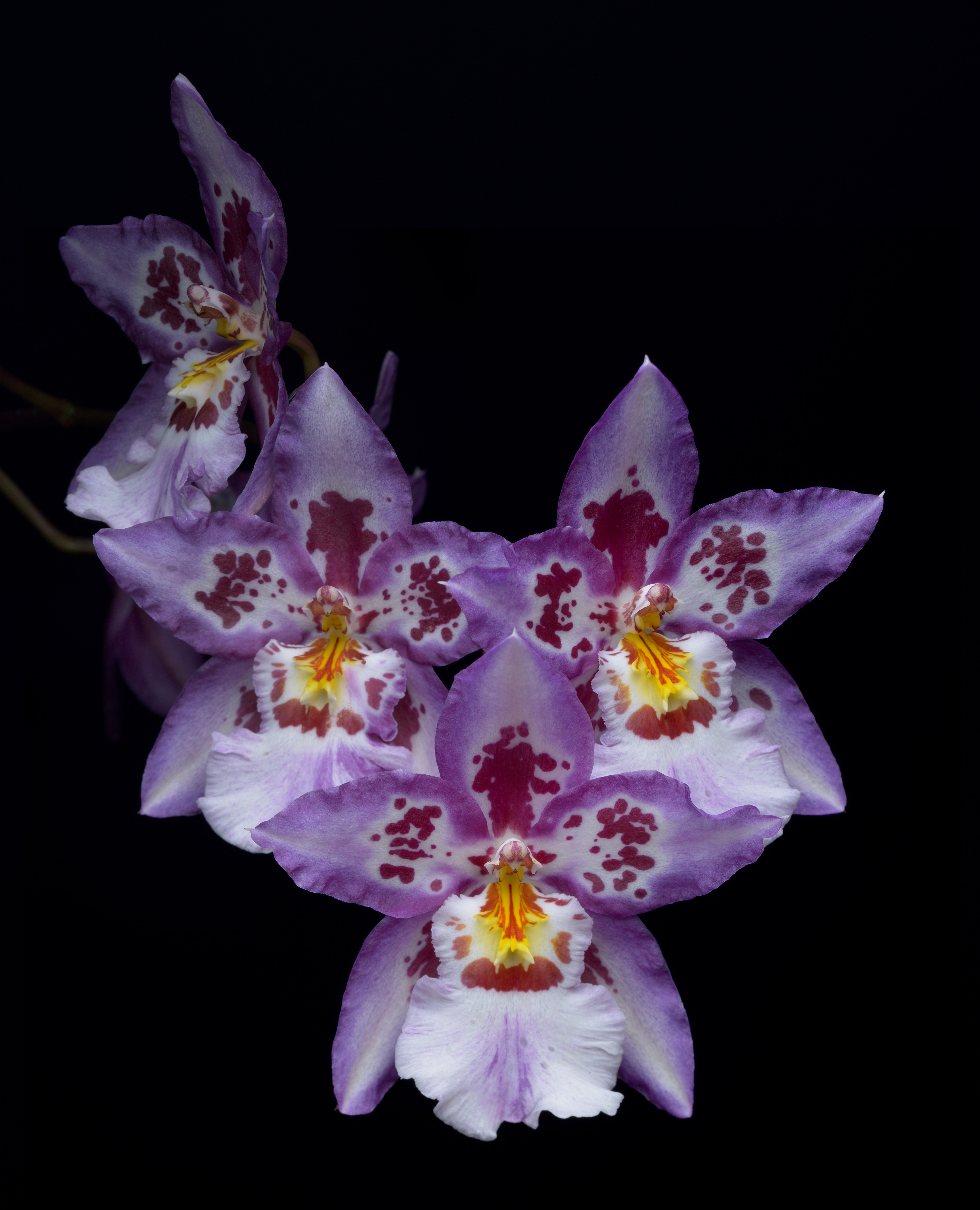 Smithsonian Gardens and the U.S. Botanic Garden will open the 22nd annual orchid exhibition, "orchids: A MOMENT," held for the first time in the Smithsonian's Hirshhorn Museum and Sculpture Garden, Jan. 14. This year's exhibition is modern and contemporary and will highlight the orchids as objects of art and beauty with examples of color, texture and form. Hundreds of living specimens from the renowned Smithsonian Gardens' Orchid Collection and the U.S. Botanic Garden collection will be on display through May 14. Orchid interpreters in the exhibition will share information on the science and conservation of these captivating flowers.
Exhibit designers from Smithsonian Gardens and the Hirshhorn will create an artistic structure for showcasing the orchids that will enable visitors to move through the display and experience their own personal moment. A continuous show of time-lapse videos of orchids stretching into full blossom will accentuate the fleeting beauty of single flowers. The videos will flow across five monitors, interspersed amongst the orchids. Visitors are encouraged to enjoy the exotic assemblage as a whole as well as each orchid as it stands in that moment.
"A moment is time defined by sensation," said Melanie Pyle, a horticulturist at Smithsonian Gardens. "Orchids, exotic and alluring, seem to stop us in our tracks, overwhelming our senses with color and scent. See the subtle shifts in color and experience your own moment knowing there will never be another one exactly like it."
Orchid Family Day
Visitors of all ages are invited to explore the world of orchids up close and hands-on at the free "Family Day: From a Moment to Infinity" in the Hirshhorn lobby, Saturday, April 29, from 10 a.m. to 2 p.m. Smithsonian Gardens and the Hirshhorn will team up for a day of family-friendly activities inspired by "orchids: A MOMENT" and the Hirshhorn exhibition "Yayoi Kusama: Infinity Mirrors." Visit the Smithsonian Gardens website for a complete list of programs.
Smithsonian Gardens
Smithsonian Gardens has designed and managed the Smithsonian's grounds and interior plant displays in Washington, D.C., since 1972. Smithsonian Gardens enriches the Smithsonian experience through permanent garden displays, horticultural exhibits, collections and education. The Smithsonian Gardens Orchid Collection, which was started in 1974, contains more than 8,000 hybrid and species orchids.
Hirshhorn Museum and Sculpture Garden
The Hirshhorn Museum and Sculpture Garden is the national museum of modern and contemporary art and a leading voice for 21st-century art and culture. Part of the Smithsonian, the Hirshhorn is located prominently on the National Mall in Washington, D.C. With nearly 12,000 paintings, sculptures, photographs, works on paper, mixed-media installations and new media works, its holdings encompass one of the most important collections of postwar American and European art in the world. The Hirshhorn presents diverse exhibitions and offers an array of public programs on the art of our time—free to all, 364 days a year. For more information, visit hirshhorn.si.edu.
United States Botanic Garden
The United States Botanic Garden (USBG) is one of the oldest botanic gardens in North America. The Garden informs visitors about the importance and fundamental value and diversity of plants, as well as their aesthetic, cultural, economic, therapeutic and ecological significance. With over a million visitors annually, the USBG strives to demonstrate and promote sustainable practices. The U.S. Botanic Garden is a living-plant museum accredited by the American Alliance of Museums. www.USBG.gov    
# # #
SI-643-2016