Native Cinema Showcase Celebrates Its Return to Santa Fe
Showcase Coincides With the 100th Anniversary of the Southwestern Association for Indian Arts Santa Fe Indian Market
July 18, 2022
News Release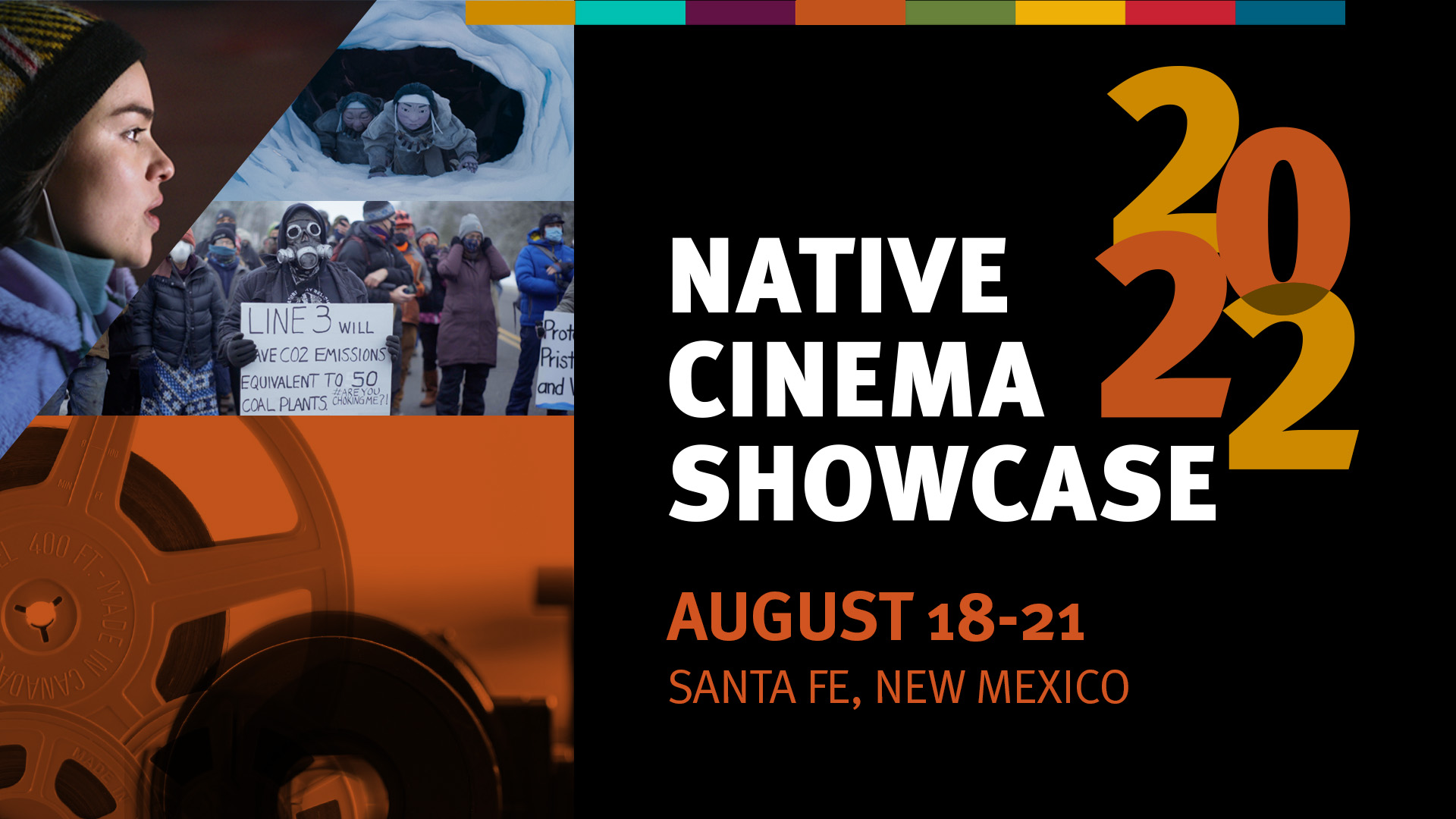 In conjunction with the 100th anniversary of the Santa Fe Indian Market, the Smithsonian's National Museum of the American Indian presents the annual Native Cinema Showcase in Santa Fe, New Mexico, Aug. 18–21. Featuring four days of screenings, including the award-winning dramatic feature Bootlegger, the museum's Native Cinema Showcase provides a unique forum for engagement with Native filmmakers from Indigenous communities throughout the Western Hemisphere and Arctic. All screenings are free and take place at the New Mexico History Museum, except for the Saturday night family-friendly feature, which will take place at Santa Fe Railyard Park. Seating is on a first-come, first-served basis. All programs are subject to change; the full schedule is listed on the museum's website. Native Cinema Showcase is an official program of the 2022 Santa Fe Indian Market, which is sponsored by the Southwestern Association for Indian Arts.
This year's program includes a total of 35 films (five features and 30 shorts) representing 30 Native nations in eight different countries: U.S., Canada, New Zealand, Mexico, Guatemala, Ecuador, Colombia and Sweden. There are ten Indigenous languages spoken in the films. Genres include documentaries, music videos, kid-friendly shorts, films in Indigenous languages and more.
"After two years away from the Santa Fe Indian Market, the museum gives thanks for the opportunity to hold Native Cinema Showcase, gather in person and celebrate Indigenous filmmakers," said Cynthia Chavez Lamar (San Felipe Pueblo/Hopi/Tewa/Navajo), director of the National Museum of the American Indian. "While these films resonate with Native and Indigenous people, they also speak to shared, human experiences. The museum acknowledges the filmmakers who have earned widespread recognition and thanks them for being a part of Native Cinema Showcase throughout the years. We're looking forward to their continued success as well as supporting those filmmakers in the early stages of their careers." 
Showcase Schedule
Thursday, Aug. 18
7 p.m.: Bootlegger (Canada, 2021, 81 min.)
To be followed by a Q&A with director Caroline Monnet (Anishinaabe/French).
Friday, Aug. 19
1 p.m.: "Future Focused" shorts program (67 min. total)
 Family-friendly short films that are fun for kids of all ages.
3 p.m.: "Twisted Tales" shorts program (program running time: 57 min.)
 Shorts that invite the spooky, creepy and unfamiliar tales from the Indigenous perspective.
7 p.m.: Night Raiders (Canada/New Zealand, 2021, 97 min.)
Saturday, Aug. 20
1 p.m. "Emergence" shorts program (82 min. total)
How can the past help people navigate an uncertain future?
3 p.m.: Warrior Spirit (U.S., 2021, 96 min.)
8 p.m.: Encanto (U.S., 2021, 120 min.), screened outdoors at the Santa Fe Railyard Park screen.
Support for Native Cinema Showcase's screening of Encanto provided by The Walt Disney Co.
Sunday, Aug. 21
1 p.m.: "Rise Above" shorts program (94 min. total)
These shorts focus on the realities of rising above adversity and learning life's lessons.
3 p.m.: Daughter of a Lost Bird (U.S., 2021, 66 min.)
Film will be preceded by two shorts and followed by a Q&A with director Brooke Pepion Swaney (Blackfeet/Salish) and Kendra Mylnechuk Potter (Lummi).
The Smithsonian's National Museum of the American Indian
In partnership with Native peoples and their allies, the National Museum of the American Indian fosters a richer shared human experience through a more informed understanding of Native peoples. The museum strives toward equity and social justice for the Native peoples of the Western Hemisphere through education, inspiration and empowerment. Through two locations, it features exhibitions and programs in New York City and the National Mall in Washington, D.C. For additional information, including hours and directions, visit AmericanIndian.si.edu. Follow the museum via social media on Facebook, Twitter and Instagram, to learn more about the 2022 #NativeCinemaShowcase.
About the Southwestern Association for Indian Arts
SWAIA's (swaia.org) mission is to bring Native arts to the world by inspiring artistic excellence, fostering education and creating meaningful partnerships. The 100th annual Santa Fe Indian Market will display the work of more than 800 artists from 250 tribes in more than 600 booths over a two-day period.
About the New Mexico History Museum
Opened in May 2009 as the state system's newest museum, the New Mexico History Museum is attached to the Palace of the Governors National Historic Landmark, a distinctive emblem of U.S. history and the original seat of New Mexico government. The museum presents exhibitions and public programs that interpret historical events and reflect on the wide range of New Mexico historical experiences. It is a division of the New Mexico Department of Cultural Affairs and is located at 113 Lincoln Ave. in Santa Fe. Events, news releases and images about activities at the history museum and other divisions in the Department of Cultural Affairs can be accessed at media.newmexicoculture.org.
# # #
SI-254-2022