Native Art Market Brings Indigenous Artisans to Washington and New York for Curated Shopping Experience
November 17, 2023
News Release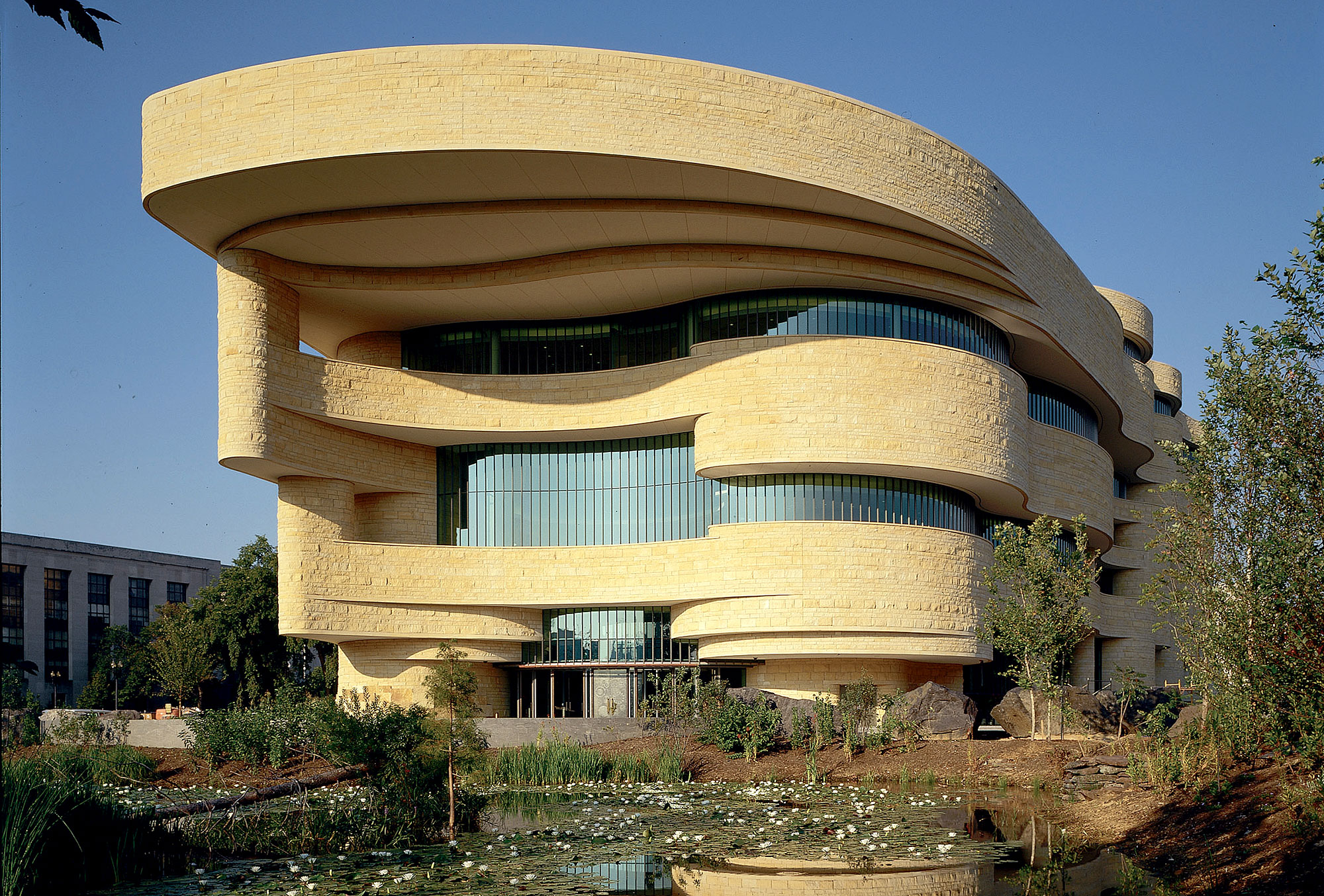 The Smithsonian's National Museum of the American Indian's Native Art Market returns to the museums in Washington, D.C., and New York Dec. 2 and 3. This annual event invites lovers of art and craftsmanship to meet Indigenous artists and learn about traditional Native arts and contemporary Native creativity. At each location, more than 30 artists will offer authentic, hand-crafted works of art, including jewelry, fashion, photography and pottery. Serious collectors and casual shoppers will find one-of-a-kind pieces in a wide range of prices.
During the market, guests will enjoy music by singer/songwriter Jesse Alan Horn (Potawatomi Nation) and DJ JonRay in New York; and multi-instrumentalist, singer and composer Quetzal Guerrero, known as QVLN, along with DJ Sunny Z, at the museum on the National Mall.
Museum members will have early access to the market during a preview party at both locations, Dec. 1, 5–7 p.m.
Major funding for this program provided by the San Manuel Band of Mission Indians.
Washington, D.C., list of artists
Basketry
Carrie Hill (Akwesasne Mohawk)
Beadwork
Frieda Drymon (Navajo)
Marvin Gabaldon (Ohkay Owingeh Pueblo)
Mellisa Johnson (Nome Eskimo Community)
Katrina Mitten (Miami Tribe of Oklahoma)
Tessa Robledo (Comanche Nation/Kiowa Tribe)
Illustration & Drawing
Avis Charley (Spirit Lake Dakota/Diné)
Jewelry
Nanibaa Beck (Diné)
Jerry Gaussoin (Navajo/Picuris Pueblo)
Julian & Andrea Hunter (Meherrin & Mikmaq)
Bruce Joe (Navajo)
Cree LaRance (Ohkay Owingeh)
Jonathan McKinney (Acoma Pueblo)
Wanesia Misquadace (Minnesota Lakes Superior Chippewa Tribe)
Emmett Navakuku (Hopi)
Gerren Peters (Scowlitz)
Adrian Pinnecoose (Navajo/Southern Ute)
Shaax'Saani (Tlingit) 
Matagi Sorensen (Yavapai Apache Nation)
Mixed Media
Morris Muskett (Diné) 
Jhane Myers (Comanche/Blackfeet) 
Michelle Paisano (Laguna Pueblo)
Painting
Wakeah Jhane (Comanche/Kiowa/Blackfeet/Cherokee)
Photography
Pottery
Luis Gutierrez (Nicoyan)
Rowan Harrison (Pueblo of Isleta/Navajo)
Amanda Lucario (Pueblo of Acoma) 
John Whiterock (Diné)
Textiles & Attire
Porfirio Gutierrez (Zapotec)
Susan Hudson (Navajo)
Weaving for the Future Cooperative (Maya-Mam) 
Glendebah Smith (Navajo)
New York list of artists
Basketry
Ronni-leigh Goeman (Onondaga)
Beadwork
Julie Ayers (Tlingit & Nisga'a)
Maricela Hinojosa (Salt River Pima Maricopa Indian Community) 
Grant Jonathan (Tuscarora Nation)
Glass
Adrian Wall (Jemez Pueblo)
Jewelry
Lita Atencio (Santo Domingo Pueblo)
Aaron Brokeshoulder (Absentee Shawnee)
Vina Brown (Haíłzaqv and Nuučaan̓uɫ)
Kevin Garcia (Santo Domingo Pueblo)
Neeko Garcia (Diné
Jimmie Harrison (Diné)
Rykelle Kemp (Mvskoke Creek-Euchee/Choctaw/Diné)
Steve LaRance (Hopi/Assiniboine)
Christie Latone (Pueblo of Zuni)
Erik Lee (Maskwacis Plains Cree)
Veronica Poblano (Zuni Tribe)
Ken Romero (Taos Pueblo/Laguna Pueblo)
Charlene Sanchez-Reano (San Felipe Pueblo)
Berta Welch (Aquinnah Wampanoag Tribe of Gay Head) 
Jennifer Younger (Tlingit)
Mixed Media
Allen Aragon (Navajo)
Peter Boome (Upper Skagit)
Rain Scott (Pueblo of Acoma)
Rhiannon Tafoya (Eastern Band Cherokee & Santa Clara Pueblo) 
Kelly Church (Gun Lake Tribe)
Painting
Vincent (Joe Don) Brave (Osage/Cherokee)
Dukon Harris (Comanche Nation of Oklahoma)
Brent Learned (Cheyenne/Arapaho)
Photography
Jeremy Dennis (Shinnecock Indian Nation)
Pottery
Brenda Hill (Tuscarora/Six Nations of the Grand River)
Sculpture & Carvings 
Nick Brokeshoulder (Hopi Tribe of Arizona) 
Sam Dimmick (Alaska Eskimo)
Textiles & Attire
Bobby Brower (Inupiaq/Native Village of Barrow)
Charlene Laughing (Navajo) 
Penny Singer (Diné)
About the Museum
In partnership with Native peoples and their allies, the National Museum of the American Indian fosters a richer shared human experience through a more informed understanding of Native peoples. The museum strives toward equity and social justice for the Native peoples of the Western Hemisphere through education, inspiration and empowerment. Through two locations, it features exhibitions and programs in New York City and the National Mall in Washington, D.C. For additional information, including hours and directions, visit AmericanIndian.si.edu. Follow the museum via social media on Facebook, Twitter and Instagram.
# # #
SI-352-2023