National Portrait Gallery Remembers Robert F. Kennedy
Portrait To Be On View Timed With 50th Anniversary of Kennedy's Assassination
June 5, 2018
News Release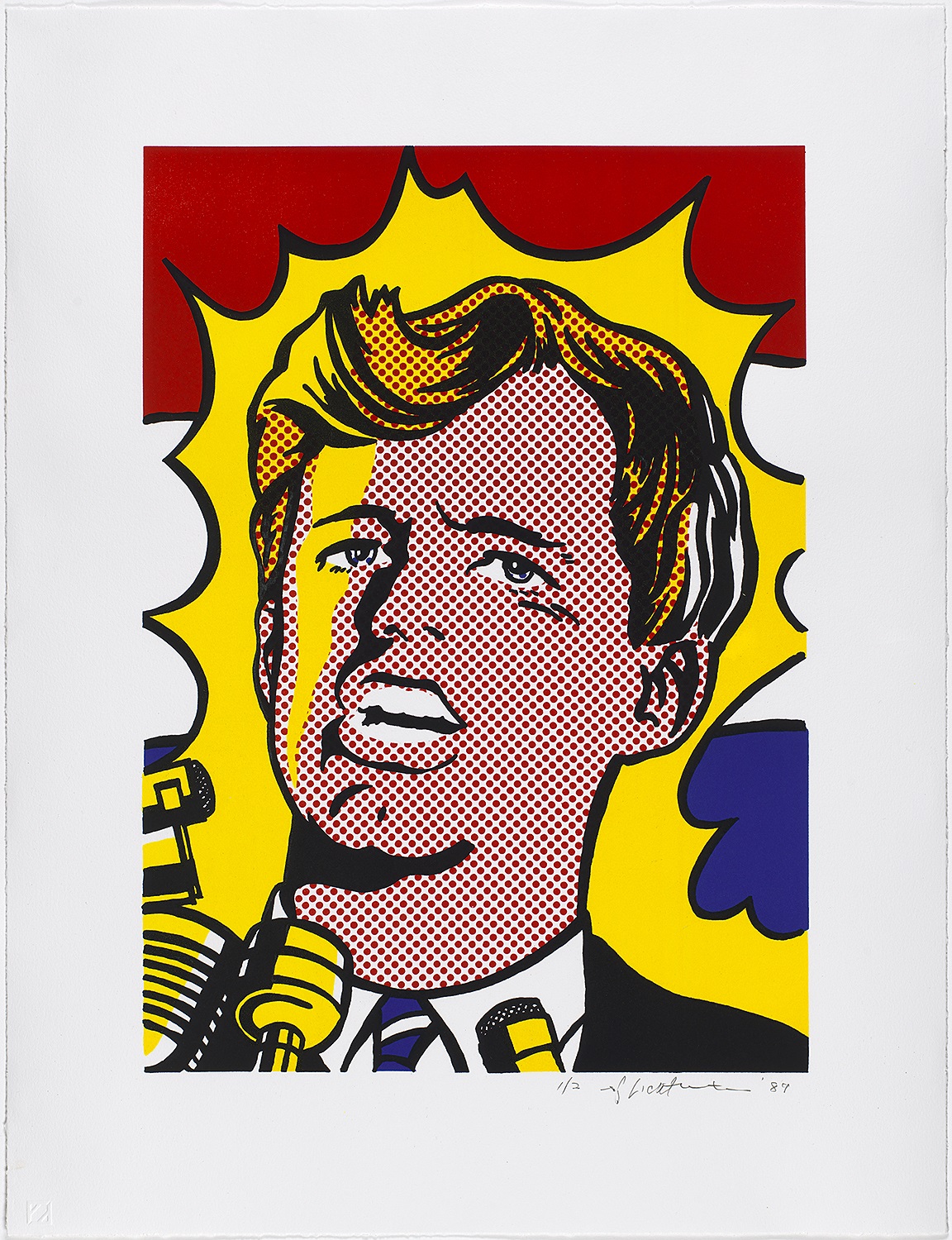 The Smithsonian's National Portrait Gallery celebrates the life and legacy of Robert ("Bobby") Kennedy with a portrait created by Roy Lichtenstein in 1968, commissioned for the cover of Time magazine. The portrait will be on view beginning June 6 to coincide with the 50th anniversary of the senator's assassination. The image will be on display through July 8 in the museum's first-floor north gallery. Media are invited for an open house to view and photograph the portrait Wednesday, June 6, at 11:30 a.m.
After winning the California presidential primary, Kennedy was assassinated June 5, 1968, ending one of the most interesting political careers in modern American history and further draping the legacy of the Kennedy family in mourning. The younger brother of President John F. Kennedy, Bobby Kennedy, who opposed the Johnson administration's Vietnam War policies and was markedly progressive, had served as the U.S. attorney general (1961–64) and as a senator from New York (1965–1968).
Lichtenstein created this portrait for the cover of Time magazine's May 24, 1968, edition. His Pop art style and bright colors create a sense of energy that evokes the young presidential hopeful's personality. Kennedy told Lichtenstein that while he approved of the picture, "I don't have red spots all over my face." Shortly after Kennedy was shot, Time commissioned another cover from Lichtenstein to highlight the issue of gun control. The Portrait Gallery's collection holds over 2,000 original artworks created for Time.
The image is available for press at newsdesk.si.edu; it can also be photographed or filmed in the museum. For access, contact Marielba Alvarez at alvarezma@si.edu.
National Portrait Gallery
The Smithsonian's National Portrait Gallery tells the multifaceted story of the United States through the individuals who have shaped American culture. Spanning the visual arts, performing arts and new media, the Portrait Gallery portrays poets and presidents, visionaries and villains, actors and activists, whose lives tell the American story.
The National Portrait Gallery is part of the Donald W. Reynolds Center for American Art and Portraiture at Eighth and F streets N.W. in Washington, D.C. Smithsonian Information: (202) 633-1000. Connect with the museum at npg.si.edu, Facebook, Instagram, Twitter, YouTube and the museum's blog.
# # #
SI-344-2018